Applying a thin coat of oil to your cast iron after cleaning is an essential step to keeping it pretty and functional. There's nothing wrong with pouring it straight from the bottle, but you can over-pour and, if you don't fully wipe up the excess, end up with sticky residue.

Photo: Monika Grabkowska (Unsplash)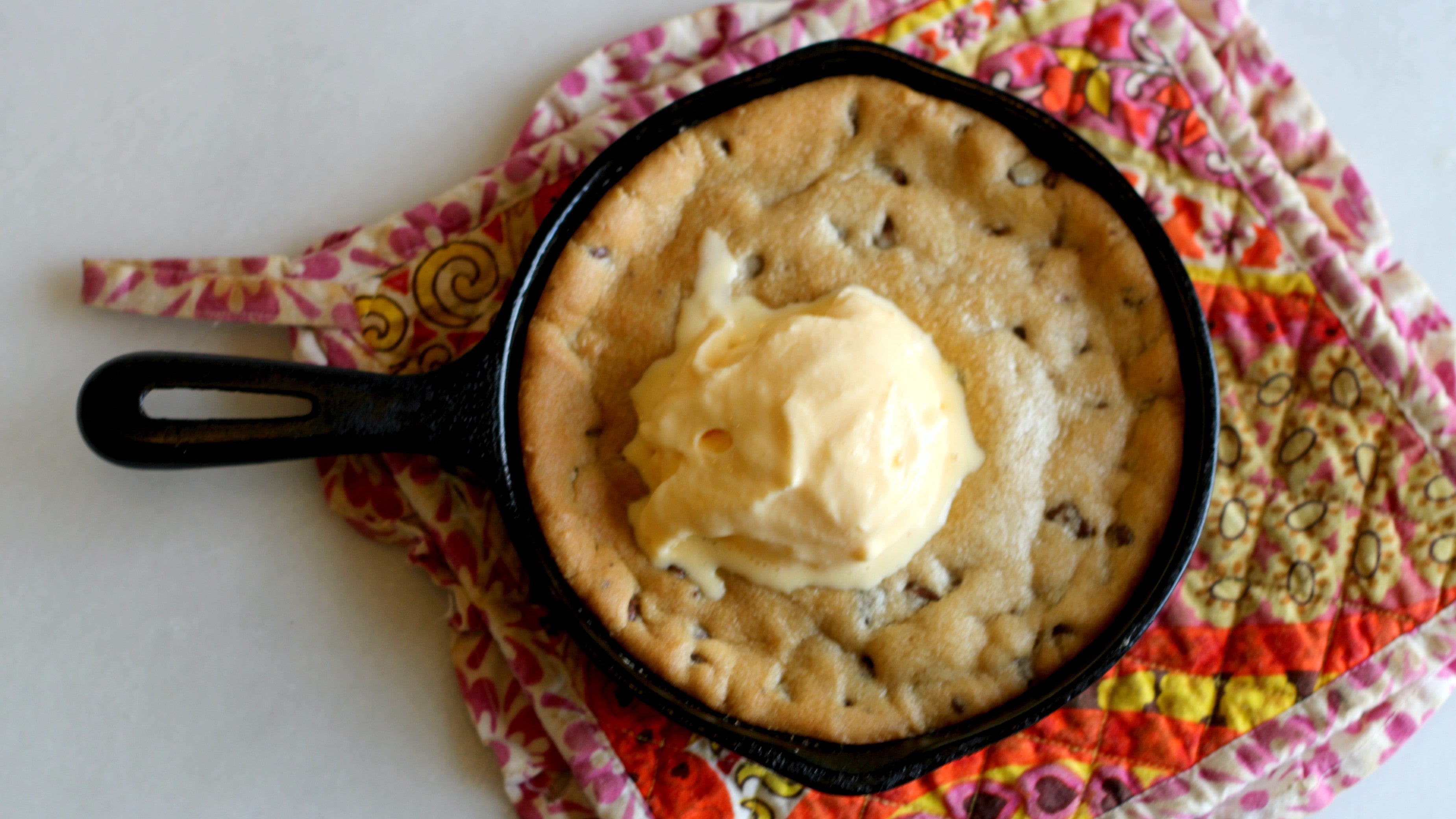 It's a pretty popular culinary opinion that everyone should own a cast iron pan, but I am of the opinion that everyone should also own a mini cast iron pan. Like its classic 30cm counterpart, the mini has a myriad of delicious uses from appetisers to dessert.
Read more
Lodge makes a kit for this, but their fancy "Seasoning Spray" is really just canola oil in a mister bottle.
A mister does give you much greater control over how much oil you're doling out – which is especially helpful when you're seasoning small cast iron babies – but there's no reason to pay close to thirty bucks for this "kit".
Just get a mister bottle ($8 here) which you can also use for misting food, fill it with canola oil, and season your favourite cookware with unprecedented grace and elegance (and just enough oil).
To do this, clean your pan as much as it needs it – soap and water is OK – and dry off all the drippy bits with a towel. Heat it on the stove to thoroughly dry, then remove it from the heat, give it a spray with the mister, and return it to the stove for a little longer (until it starts to smoke a bit).
Buff away any excess with a paper towel, let it cool fully, and return it to its (hopefully dry) home.