Raking leaves can take forever and wear you out. With some flexible plastic sheeting, however, you can clear up your lawn in no time at all.

YouTuber Brian Shreves wanted an easier way to clean up the leaves on his lawn, so he found a piece of plastic sheeting in his garage. It's perfect for gliding along the top of the grass and sliding under the leaves as you push, making it quick and easy to collect a ton of leaves at once. It's a little silly looking, but it certainly works. If you have some sheeting or cardboard lying around, you might as well try and save yourself some time.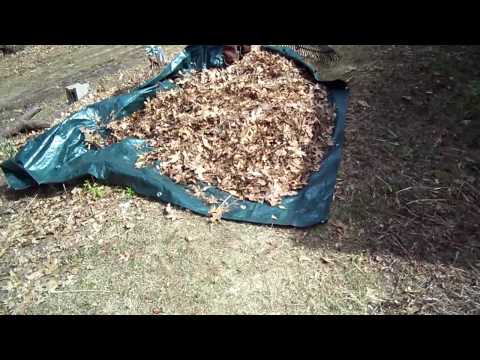 If falling leaves are beginning to litter your lawn, it's time to get out your rake and get to work. To efficiently pick up piles of leaves and other clippings, use a tarpaulin.
Read more
Mr. Inventor! [YouTube]