Two ultrawide monitors may seem like a lot to adorn one desk, but when one of them is in portrait mode for easy reading and less scrolling, and the whole thing is held aloft with a monitor arm for a nice, clean desk and good cable management, well, we couldn't resist. Here are some more photos.
Redditor sigmammoth posted these to the Battlestations subreddit (linked below) and if I add another ultrawide to my desk (you may remember, I've recently fallen in love with one), I may have to take this approach.
Both displays are 74cm Samsung curved ultrawides, but the right one is mounted in portrait, which is great for reading — especially since so much of the web is vertical that having more horizontal space may feel unnecessary. Here's another shot from the left, with the fist-bumping stormtroopers front and centre: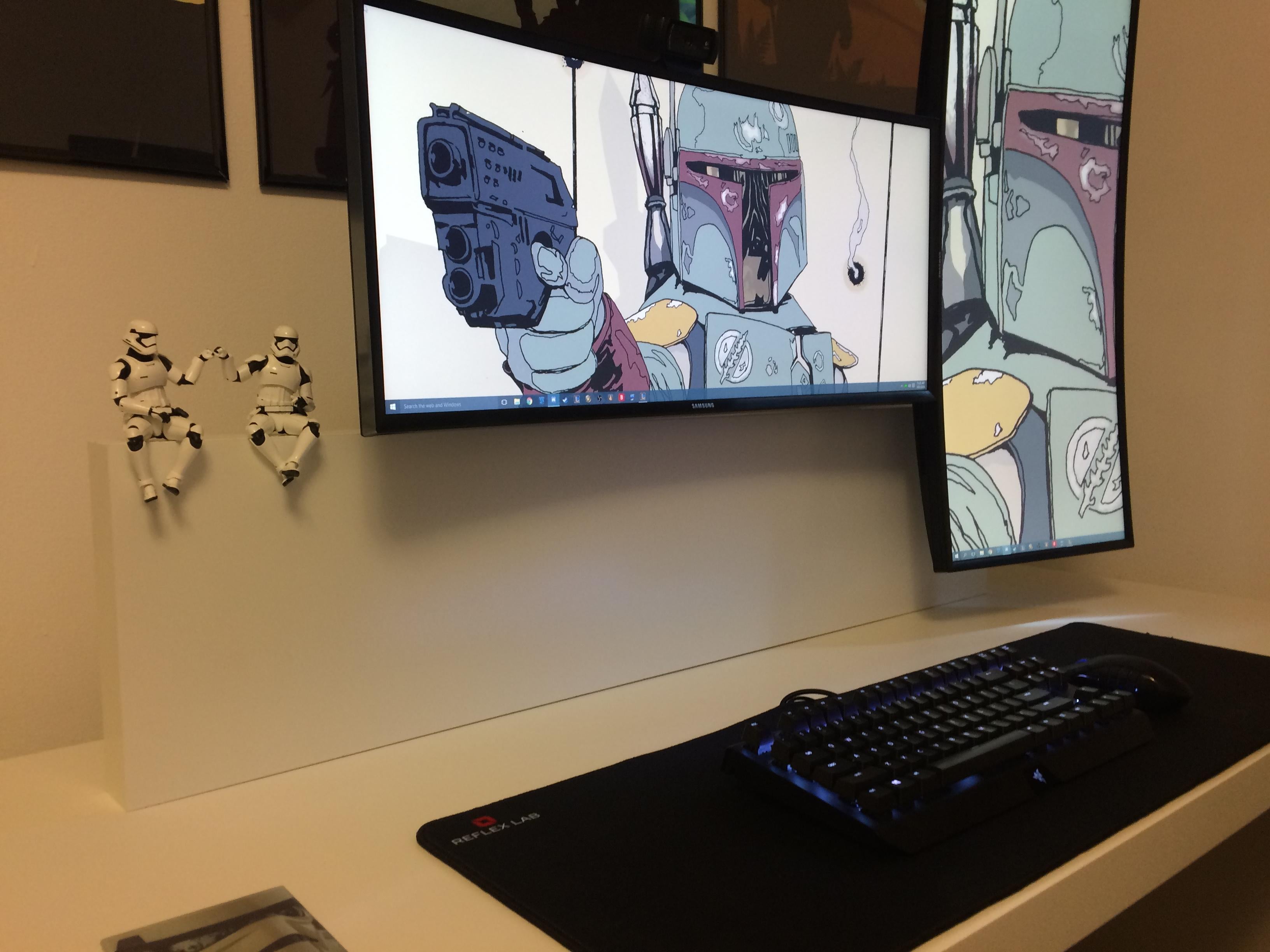 You might notice that the monitor arm itself is hidden behind a short partition that stops just below the horizontal monitor. The effect keeps the whole desk looking clean, hides the monitor arm and the cabling behind it from view, and of course, gives those stormtroopers a place to sit.
And a shot from the right and below, so you can see the posters he has adorning the space: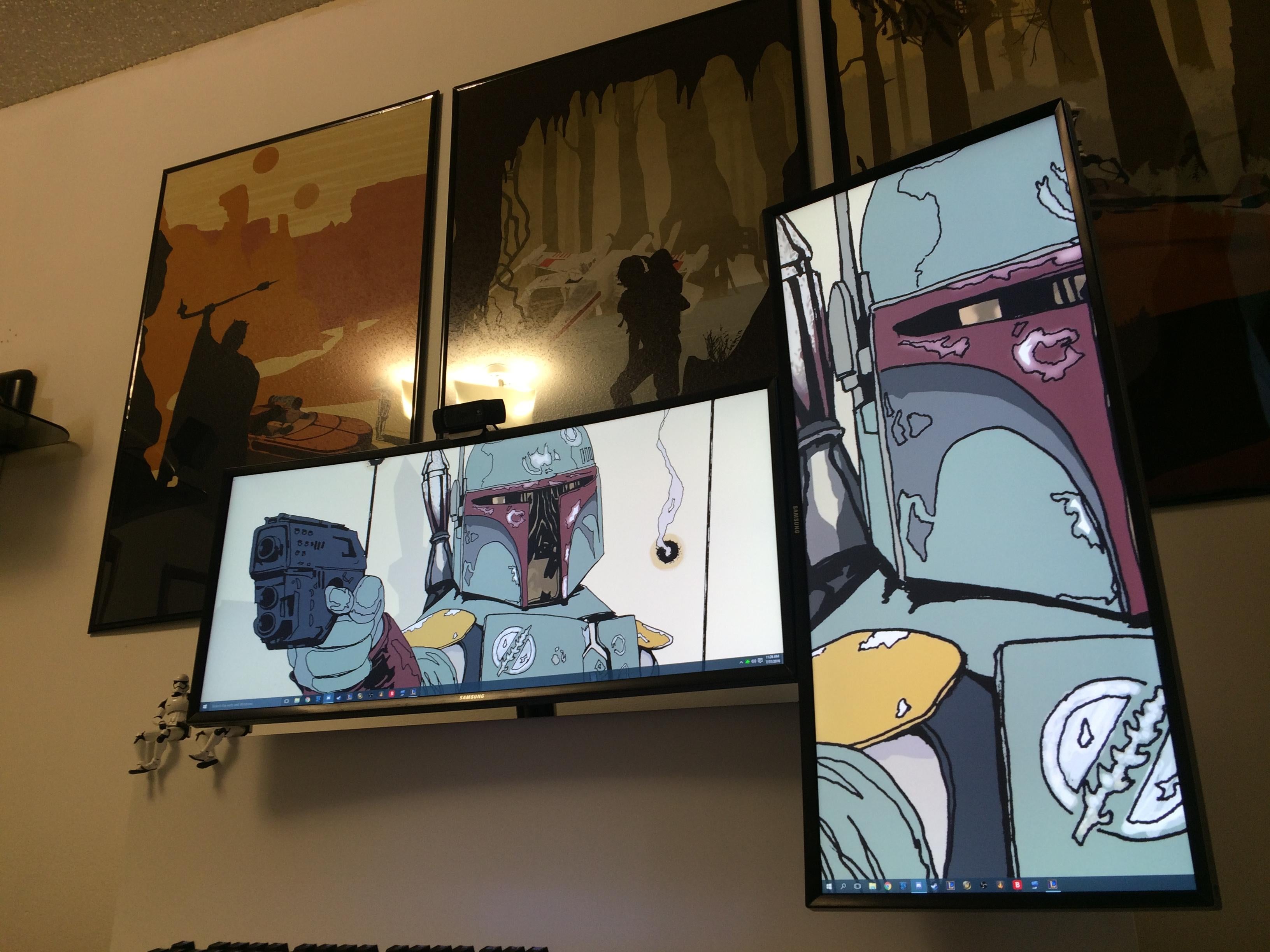 The whole thing looks great, and you can see tons more photos in the Imgur gallery link below (including some stormtrooper action figure shenanigans, which we wholeheartedly endorse.) Details on the setup specifically — including where he got the stormtroopers, which monitor arm he's using, and more — are in the reddit thread below, as well, and if you head over, give sigmammoth an upvote and let them know how much we love their work.
New Setup/Storm Trooper adventure [Imgur via Reddit]