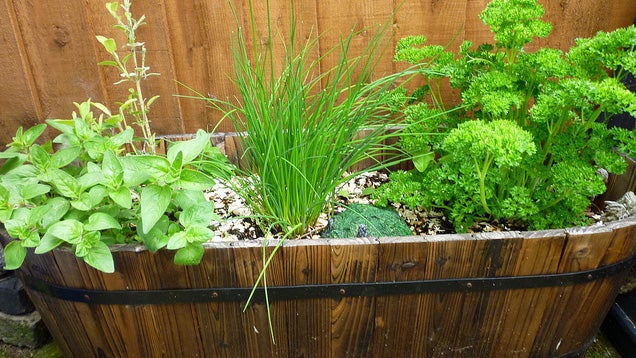 There are many bad things about the cold weather this time of year — freezing toes, getting out of bed in the morning, walking to the bus stop after work. Those of you with gardens may be more worried about what the cold can do to your plants, however. Protect your precious plants from the cold using just a bucket of warm water, with this classic hack.
Lead image by Kate Bolin
It's pretty simple to do, and shouldn't take you more than a couple of minutes. In the morning, place buckets filled with warm water near the plants you want to protect — if you embed it a little into the soil, it can also help to keep the plants' roots warm. Assuming your garden is in a sunny place, the sun will keep the water warm during the day, and then keep the plants warm during the night as it radiates heat.
Have you done this to protect your plants in winter? Do you have any other tricks? Let us know in the comments!
Lifehacker's Classic Hacks is a regular segment where we dig up the most popular, useful and offbeat advice from our archives and update it for your modern lifestyle.