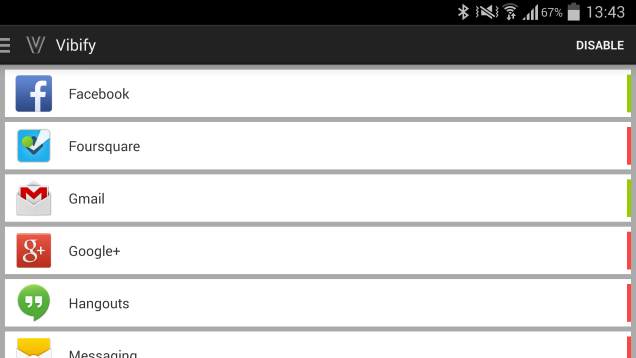 Android: Forget trying to locate blinking LEDs on your phone. Pick up your handset and Vibify vibrates to let you know whether there's anything that needs your attention.
If you're in a rush, you may not have time to look at your phone to check for messages as you leave the house. This could mean that you miss an important text message. Install Vibify and the app will vibrate your phone to alert you when you pick it up.
The idea is very simple but wonderfully effective — it's similar to the Smart Alert feature found on some Samsung handsets. With the app installed you can choose which apps you would like to be told about. You may only want to be notified about text messages, for instance.
The app comes from XDA Developer user spirosbond, and it does not require a rooted device. It's only an early version at the moment, but it already looks very promising — hit the link below to try it out.
Vibify [XDA Developers via XDA Developers Blog]