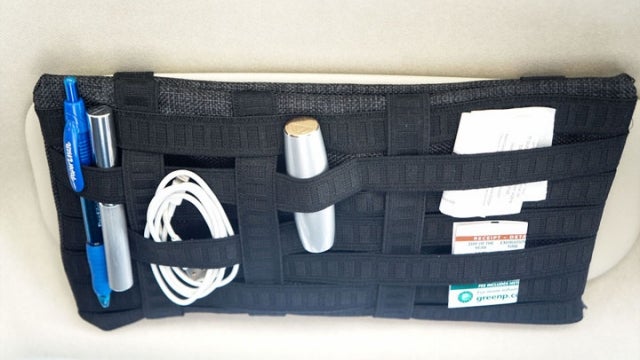 The Grid-It is great to keep your tech organised and it's one of the must-have tools in your bag. And as Simply.Striking shows, there are other uses for it too. Mount it to your car's visor and it's a great place to keep stuff organised while easily reachable.
The full post at Simply.Striking shows how to make a DIY grid organiser for this purpose. It's similar to how you'd make a pocket-sized grid organiser or a classy grid in a book case . It will cost you less than $US2, which is a fraction of Cocoon's official Grid-It sun visor organiser, too.
Head to the link for step-by-step instructions, or if you have a Grid-It you aren't using, you could repurpose it with a couple of straps to attach to your visor.
DIY Elastic Grid Organiser (Great Gift for Men and Under $2!) [Simply.Striking]