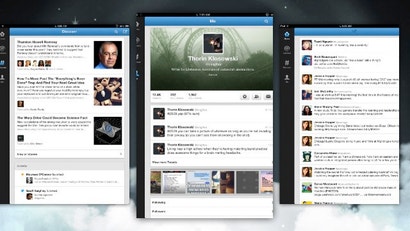 Android/iPhone/iPad: Twitter has updated its official clients for Android, iPhone and iPad, adding new profile features and updating its iPad app to match the other platforms.
The design update brings the iPad version of Twitter in line with the iPhone and Android releases. The big change that comes to all three clients is a revamped profile page, which includes a new photo stream feature below your tweets and a new header photo. The header photo, which is also being added to the web version of Twitter, is similar to Facebook's Timeline, and sits behind your avatar image.
One problem with the new mobile versions is that they lock you into using Twitter's image services exclusively. As The Next Web notes, the option to upload images to yFrog, Twitpic and other rival services has been removed in the new app.
Twitter for Android (Free) [Google Play]
Twitter for iPhone/iPad (Free) [iTunes App Store]