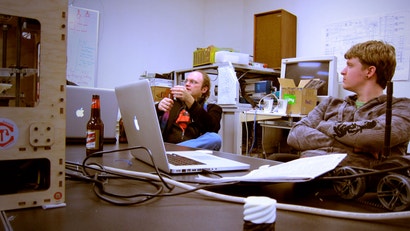 When you're on the hunt for a job, most companies want to know you're experienced in your field. However, an article by Jeff Hade for Inc suggests that you'll set yourself apart from rival candidates more effectively by highlighting specific achievements, not just how long you've been working.
Photo by Paul Sobczak.
As Hade writes:
You have "10 years in the Web design business." Whoopee. I don't care how long you've been doing what you do. Years of service indicate nothing; you could be the worst 10-year programmer in the world. I care about what you've done: how many sites you've created, how many back-end systems you've installed, how many customer-specific applications you've developed (and what kind)... all that matters is what you've done. Successful people don't need to describe themselves using hyperbolic adjectives like passionate, innovative, driven, etc. They can just describe, hopefully in a humble way, what they've done.
When you offer your experience, you're not offering any evidence that you're good. You're simply calling yourself a good product with an established history and that's the entirety of your sales pitch. When you can describe what you've done and your prospective employer can see that it's good, you're providing evidence that you're a capable worker and you're making it sound a lot less like self-promotion.
9 Beliefs of Remarkably Successful People [Inc via Swissmiss]