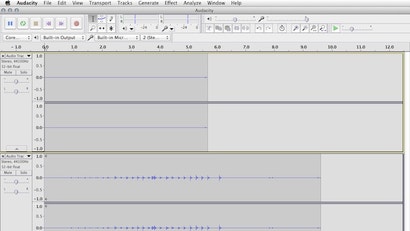 Windows/Mac/Linux: Free, open-source, sound-editing program Audacity has been updated with a few new features. The most notable include improved effects, a ton of new keyboard shortcuts and a handy automatic crash recovery mode.
The big change is the subtle improvements to the sound effects, but you should also notice an increased stability on new operating systems, a new import feature for WAV and AIFF files, and a significantly better device toolbar to manage your inputs and outputs. The new list of keyboard shortcuts is also a handy way to move audio around.
You can check out the huge list of changes and big fixes in the release notes if you want to get into the details. Audacity is a free download for Windows, Mac and Linux.