---
Marijuana. Pot. Weed. Whatever you call it, it's the most popular illegal drug in the world, gaining support for legalisation for both medicinal and recreational purposes. But what does marijuana actually do to us? Let's take a look at this fascinating drug, its health effects, and potential concerns about using it.
---
When you are exhausted, nothing is worse than lying in bed desperately trying and failing to fall asleep. You might have better luck drifting off into dreamland if you try to stay awake instead.
---
---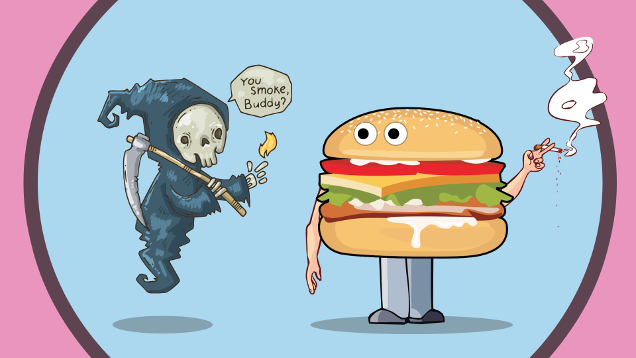 It's frustrating when your friend — or, worse, a stranger on the internet — is making ill-advised health decision. Maybe they smoke, or eat terribly, or buy everything Dr Oz endorses. Maybe they refuse to vaccinate their kids. Here's how to get through to them.
---
When you're stressed out, junk food starts to look even more tempting than usual. A recent study found that going for a quick walk as soon as those cravings hit can help you keep things under control, even if the treats are right in front of you.
---
---
The world's largest science experiment, the Large Hadron Collider, has potentially delivered one of physics' "Holy Grails" in the form of the Higgs boson. Much of the science came down to one number — 126, the Higgs boson's mass as measured in gigaelectronvolts. But this three-digit number rested upon something very much larger and more complicated: the more than 60,000 trillion bytes (60 petabytes) of data produced by colliding subatomic particles in four years of experiments, and the enormous computer power needed to make sense of it all.
---