Loading page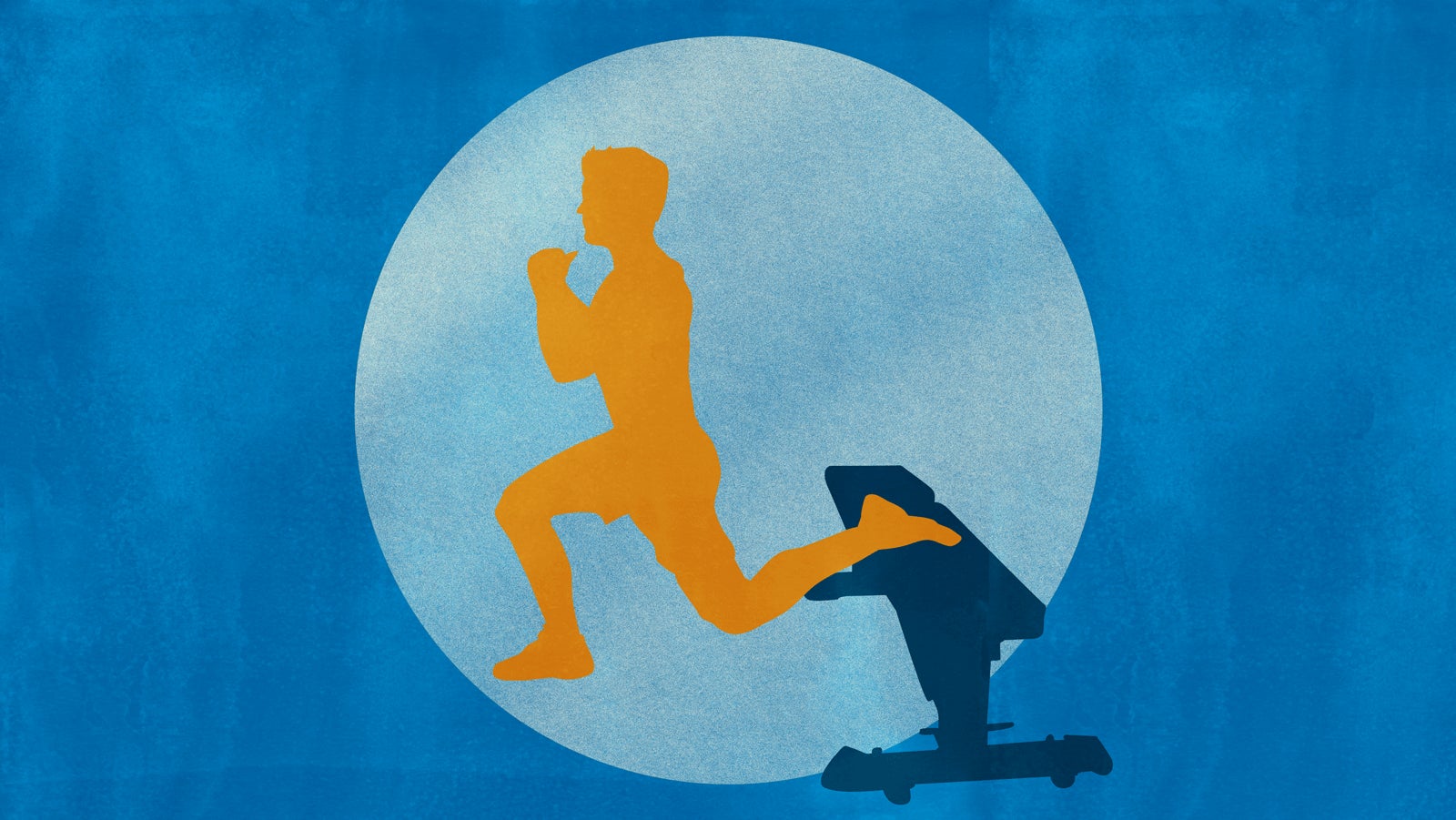 ---
If you want to run faster, jump higher and still get a total-body strength workout, kettlebell swings are perfect. They work so many muscles in your posterior chain, improve your sprinting power and strengthen your heart, to boot.
---
Ankle mobility is an oft-overlooked weak link, because your ankles and feet help form a stable foundation for stronger, pain-free movement. But how can you tell if your ankle mobility isn't up to par? Try this quick assessment.
---
If you're a fan of bodyweight workouts, you'll dig muscle rings. Similar to suspension trainers like TRX, muscle rings are versatile, portable and, more importantly, let you get a fierce upper body workout anywhere.
---
The front squat is a great exercise, but it's less forgiving than squats if you're not mobile or healthy enough in places like your shoulders. Don't miss out on the benefits though — focus on the basics, like your hand, elbow and bar placement and take it slow. This video explains how.
---
Kipping pull-ups are popular among CrossFitters, who get a lot of flak for them because kipping pull-ups apparently aren't "real" pull-ups. But you may be surprised, they're a legit exercise.
---
---
Whenever I don't have access to a gym because of travels, I start to miss certain movements. Deadlifts are one of them. I never thought I could benefit from them without heavy weight, but thankfully, Al Kavadlo proves that you can still build those important back muscles with body weight only.
---
Loading page