iOS: When your workout goal is to achieve a particular appearance, having photographic progress shots can help. Pushh not only helps you take pictures of yourself, but also tracks related fitness information.
---
---
Your vision is closely tied to how well you move — your flexibility, strength, pain tolerance and so on. This simple exercise could help you strengthen your eye muscles and improve your movement at the same time.
---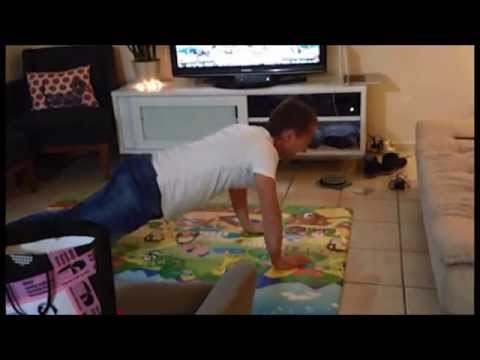 We're currently in the third week of our Shape Up Xbox One Challenge and things are starting to heat up. Last night, Chris and Mark took some time out from the Quest Mode to battle each other in the game's grueling push-up challenge. Here is the video.
---
iPhone: There are lots of choices when it comes to pedometer apps, but Step Buy Step is decidedly cute and fun. Instead of just counting your steps, it turns the whole thing into a game.
---
Exercise does all kinds of stuff to your body when you first start out, and beginning a running routine is no different. Wired decided to take a close look at all the wonderful, horrible things that happen to your body when you start running for the first time.
---
---