Sure, hairspray does a fine job of keeping hair in place. But did you know hairspray can also preserve fresh flowers and keep them from wilting?
---
Homemade green smoothies are a fast, easy and inexpensive way to get fibre, folate, vitamins and antioxidants in your diet. One trick that will make whipping them up not just easier but also more convenient is to freeze some kale cubes ahead of time.
---
---
---
---
No matter how big your workshop is, space is precious. You can build this fold-down workbench in an afternoon that instantly upgrades your work area without taking up valuable floor space.
---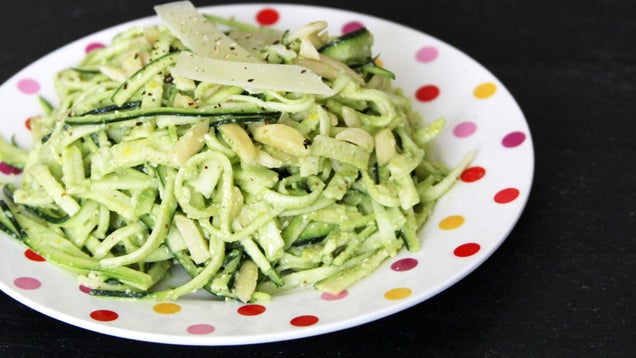 I often get asked if spiralizers — tools that transform vegetables into noodle shapes — are worth buying. While they're a great way to make a low-carb, high-vegetable pasta alternative, you don't need a spiralizer. Here are two vegetable noodle techniques that don't need any special equipment.
---