Instagram is making it easier for people with visual impairments to experience its site. Today it started rolling out a new automatic alternative text feature which will create descriptions of photos uploaded to the social networks using object recognition technology.
When someone with a visual impairment goes to Instagram, the app will generate a description for photos that can be read by a screen reader while they browse.
Instagram also added a custom alternative text field where the person uploading the photo can enter their own text to be read aloud rather than relying on software to create one for them.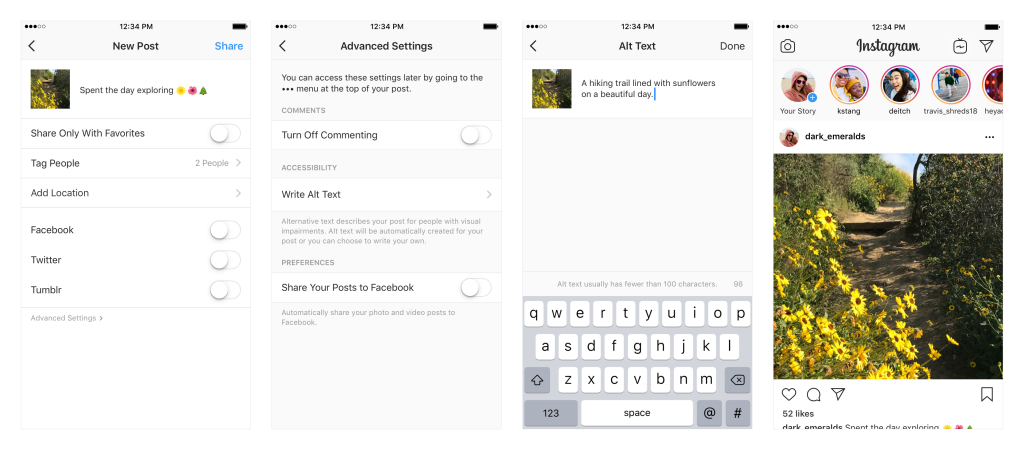 Screenshot: Instagram
To access the new feature, you'll want to click on "Advanced Settings" at the bottom of the page where you traditionally type your photo caption. Below "Turn Off Commenting" you'll see an option to "Write Alt Text" when you can input your own description of your photo.
It's a simple thing you can do when you upload a pic that can make your feed much more accessible for those with impaired vision.