The DNS (Domain Name System) server settings on your laptop, phone, or router are your gateway to the web—converting easy-to-remember domain names into actual internet IP addresses, just like your contacts app converts names into actual phone numbers. You can change which DNS server your devices use though, and perhaps get yourself a faster, more secure internet connection along the way.
The DNS servers (domain-name-to-IP-lookups) your gadgets connect to at the moment are probably set by your Internet Service Provider (ISP), as servers that are stable and trusted by whichever company supplies your internet.
If you want to switch to something else, you can change the settings on devices individually, or on your router—which obviously supplies wifi to everything else in your home. Those of you happy to go all-in with an alternative DNS can take the router approach, while the device-specific option lets you test the waters.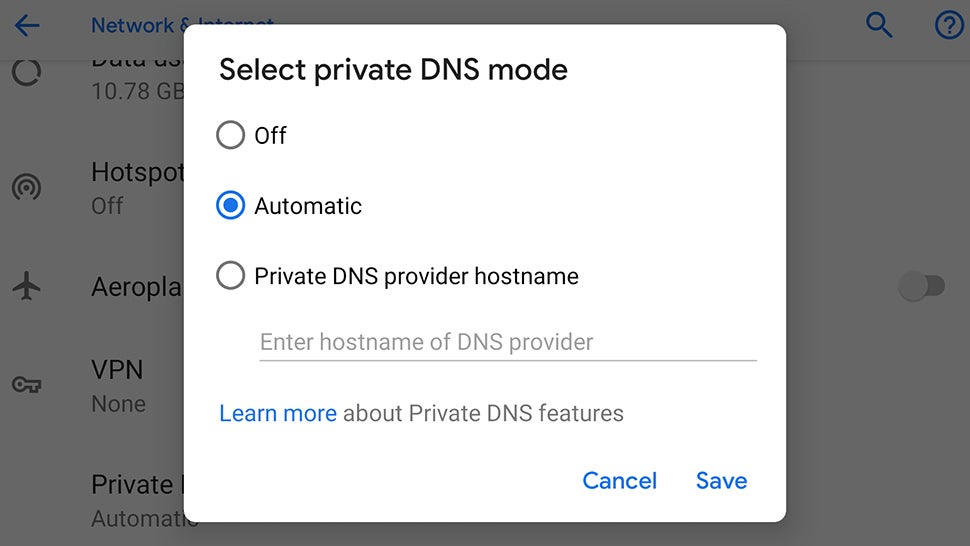 Screenshot: Gizmodo
Changing DNS settings over mobile networks is a bit more complicated. iOS won't let you do it natively, and Android only lets you do this in Android 9 Pie, which might not arrive on your phone for a while.
You could use a third-party app like DNS Override for iOS or DNS Changer for Android, which essentially create a VPN layer so you're going through a separate server before connecting to the DNS provider of your choice. These work as advertised, but your phone will have yet another step to go through before getting to the web, and you'd be putting your trust in yet another developer.
For simplicity's sake, we're going to concentrate on changing DNS settings for wifi networks, but if you want to make changes for mobile networks too, take a look at the apps we've mentioned. Or, get a device with Android 9 Pie on it. Then, head to Settings, Network & Internet, Advanced, and Private DNS to plug in your chosen DNS settings.
Why change DNS settings?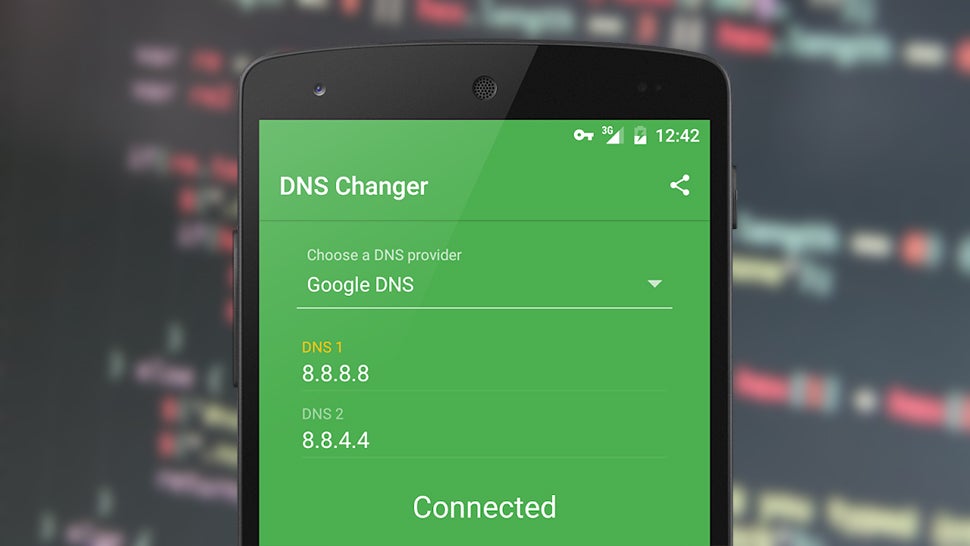 Screenshot: DNS Changer
There's more than one reason to shift DNS servers, and while we don't know the exact configuration of your current connection—so a head-to-head comparison isn't possible—most people decide to make the change for reasons of privacy, speed, security, reliability, customisation, or all five.
In terms of privacy, switching DNS servers doesn't really stop your ISP from seeing the sites you visit, though it may limit how much of a profile they can build up on you for advertisers, depending on their business practices. To really hide your browsing, you need a VPN or an encrypted DNS system, which is a whole load of extra technical work. If you're interested, Ars Technica has a mammoth guide here. (Simpler encrypted DNS is on the way, but it's not here yet.)
So avoiding your ISP's DNS servers might have some privacy benefits, ISP depending, just don't expect too much—and certainly not anonymous browsing. Alternative DNS providers might track your activity too, though providers like Cloudflare have promised to wipe all its logs every 24 hours to protect consumer privacy. In addition, many DNS providers automatically block phishing and malware sites, though your ISP may well do that as well.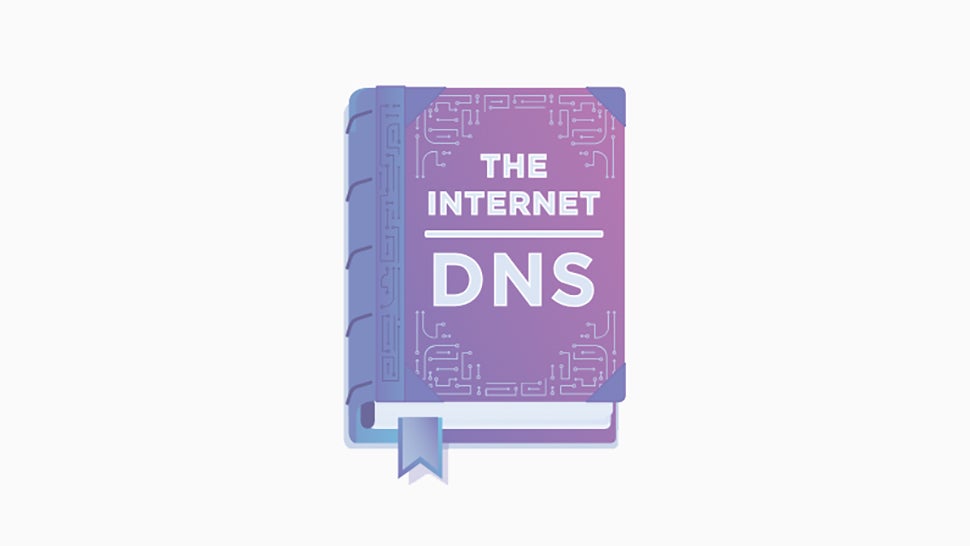 Image: Cloudflare
Speed and reliability can also be boosted by switching DNS servers, but that really depends on how well your ISP is looking after its DNS servers and how close they are to your current location. We can't comment on response times for every ISP out there, but you could simply make the switch and see if you notice improved speeds.
Then there's customisation: You can unblock sites blocked by your ISP (or indeed your government), or block sites yourself at the domain name level (one of the OpenDNS packages shuts off access to adult sites, for example). If you're prepared to put in the time, you can blacklist and whitelist sites for your whole wifi network, restrict online ads, and so on, all by switching to another DNS provider.
When you're connecting to public wifi networks, you'll know even less about who's running the show, and a switch to a DNS server you trust makes even more sense than it does at home. Speed, privacy, security, reliability, customisation—you don't really have much control at all over these on public wifi, but different DNS servers can help take it back.
Your options for alternative DNS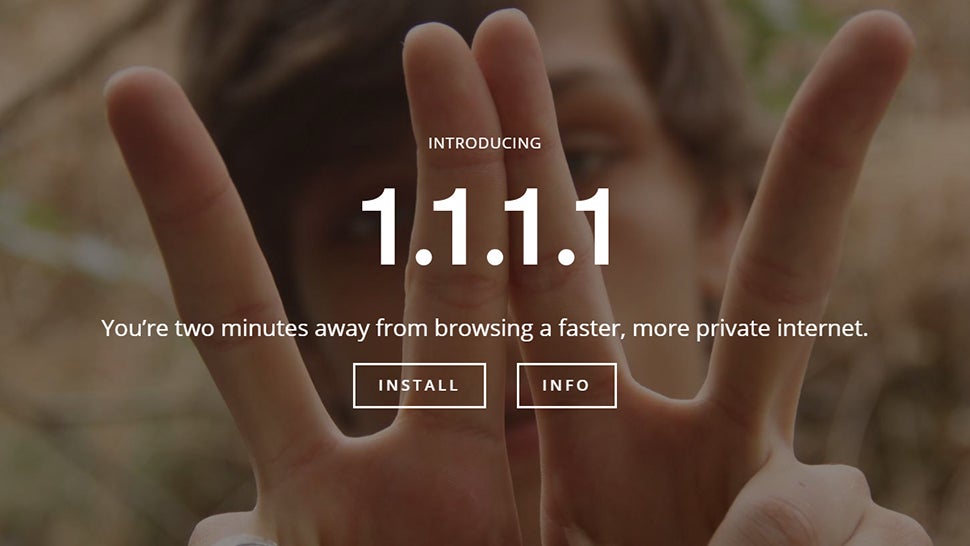 Image: Cloudflare
Four of the most popular, reliable, and simple-to-use alternative DNS providers are Cloudflare, Google, Quad9, and OpenDNS. The benefits they provide are similar across the board, though there are some differences too. There's nothing to stop you from trying them all out to see which works best for you.
Cloudflare is the newest arrival, promising DNS servers that are fast, secure, and private. The IP addresses you need to remember are 1.1.1.1 and 1.0.0.1 (primary and secondary), which you're unlikely to forget, and you can get started by visiting either of those addresses. Most testing seems to put this as the fastest of all the DNS providers, though sometimes not by much.
Then there's Google's public DNS, which you can find at the memorable 8.8.8.8 and 8.8.4.4 IP addresses. Like Cloudflare, it promises boosts in speed and security over your existing DNS server, and you would hope with Google's know-how it's going to be more robust than most. IP logs are deleted within 48 hours, though anonymized data is kept for longer.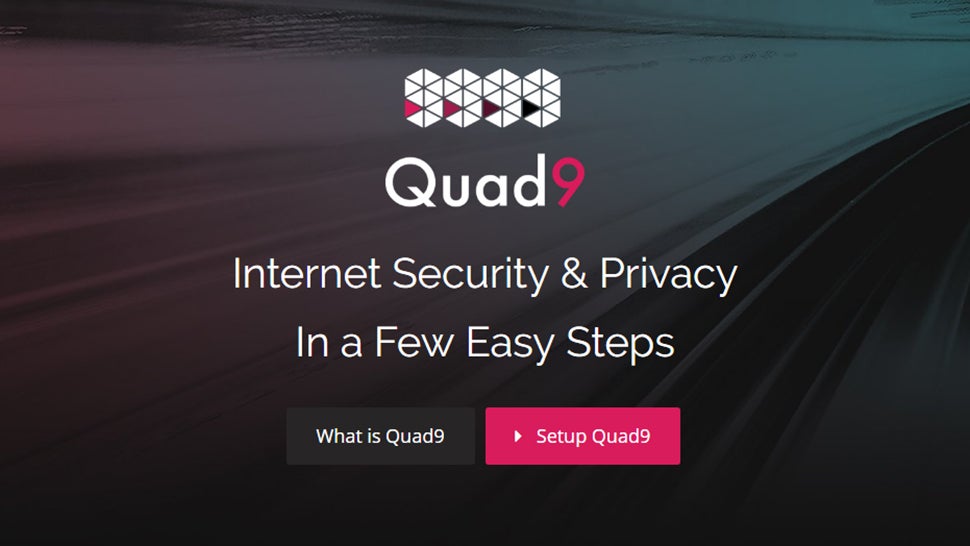 Image: Quad9
The big benefits of Quad9 are speed and security, using "threat intelligence from more than a dozen of the industry's leading cybersecurity companies" to help you steer clear of malicious sites (IBM is one of those partners). It's another of the newer DNS providers and takes a strong stance on user privacy and security. You can get at it through the 9.9.9.9 and 149.112.112.112 IP addresses.
OpenDNS has more of a focus on filtering and kid safety and throws some paid-for packages into the mix to tempt in small businesses. It's one of the longest-running DNS providers and got picked up by Cisco in 2015. The IP addresses for its free, no-sign-up Family Shield package are 208.67.222.222 (primary) and 208.67.220.220 (secondary), though for most packages (even the free ones) you need to register an account first, which might put you off.
Which one is best for you really depends on where in the world you are and what you need. Old-timer OpenDNS has to some extent been usurped by newer, more privacy-focused options, but the Family Shield is still worth a look if you want family filtering that works instantly with no setup and no sign up required.
How to change your DNS settings
The good news is it's not difficult to change your DNS settings, though you need to do it for every device for every network you connect to. As we've said, you can save yourself some work by configuring alternative DNS servers on your router at home: If that's done, you don't have to configure every other device independently, until you head out and connect to other wifi networks.
If you want to take the router approach, the method will vary depending on your router. Log into your router's settings through your browser (the setup documentation or a quick web search should give you the address), then find the DNS settings. It's a good idea to have a read around online to find a guide for your particular router and ISP if you can, but the process should be fairly simple—as long as your router supports the feature.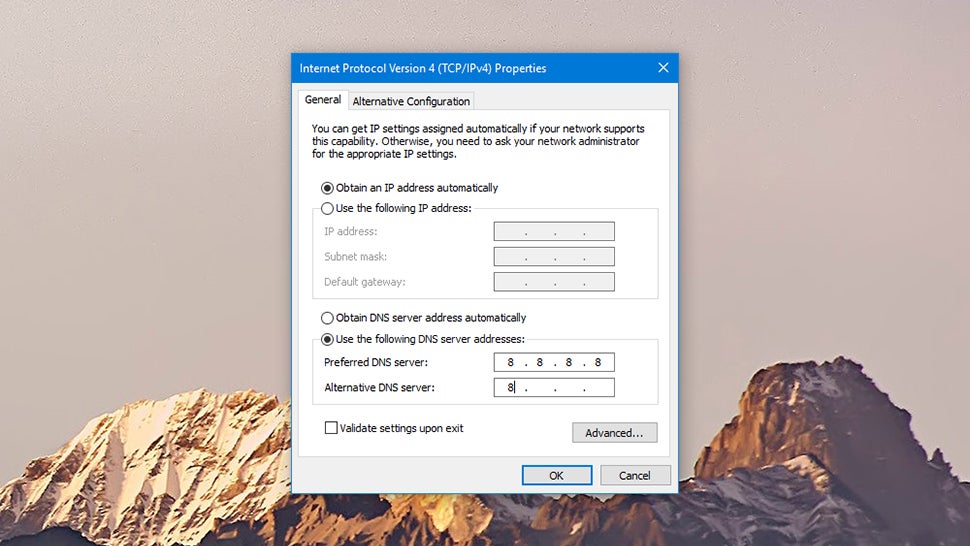 Screenshot: Gizmodo
You'll need the IP addresses of your new DNS server (like the ones we've listed above), and it's also a good idea to jot down your old DNS server addresses in case you want to go back to them at some point (or if you have trouble switching). A device reboot after changing these addresses should be enough to complete the switch.
On Windows, open up Settings via the cog icon on the Start menu, then click Change adaptor options. Right-click on your wifi connection, choose Properties, and then scroll down and select Internet Protocol Version 4. Click Properties, and you can then specify new addresses via Use the following DNS server addresses.
For macOS, open up System Preferences from the Apple menu and then click Network. Choose your wifi connection, select Advanced, and then switch to the DNS tab. Use the Plus buttons under DNS Servers to add both the primary and secondary servers from the options we've listed above, and you can then close down the dialogs.
If you're using Android, you first need to change your device's IP address to static, which requires some reconfiguring on your home router to specifically accept it—it's a better idea to use the router method, if you can, or fall back on the DNS apps we mentioned up at the top. If you're using Android 9 Pie, you can use the Private DNS feature as an alternative (scroll back up if you missed us mentioning it)—this fixes all these issues if you have a compatible device.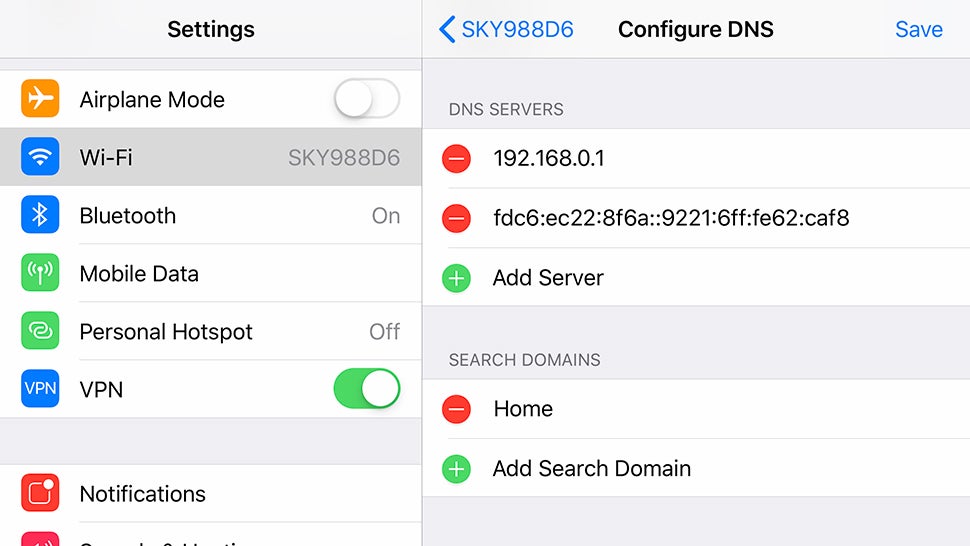 Screenshot: Gizmodo
If you are comfortable setting IP addresses on your router (How-To Geek has a guide here), open up Settings in Android, and tap Network & Internet. Tap Wi-Fi, then the cog icon next to your home network, then the pencil icon at the top to make changes. Tap Advanced options, change the IP settings to Static, and you can then get at the DNS server settings and modify them as required.
Finally, on iOS, you can find the relevant screen by opening Settings, then tapping Wi-Fi, and then tapping the network you're connected to. Choose Configure DNS, tap Manual, and you can add the primary and secondary servers via the Add Server button. Use the red Minus buttons to delete the existing servers, and once you save out of the screen, you're ready to start using your new DNS configuration.