These days I tend to travel at least two weeks out of every month, which means, amongst other things, that I've become a pro at living out of a suitcase. I know exactly what I need to pack for a week away and how to pack it so it all fits comfortably in my carry-on so I can avoid checking a bag at the gate.
The biggest moderately recent add-on to my arsenal: A thin duffle bag I lay at the bottom of my carry-on before I pack it.

When some people go on holiday they bring back magnets or postcards. I bring back booze. For a long time I was just bringing back beer to give as gifts or share with friends, but that eventually evolved to spirits as well. When I went to Scotland earlier this year my home whisky collection ended up getting a huge upgrade.
Read more
I bought the bag in the Copenhagen airport late last year, mostly as a way to use up the remaining about of local cash I had on hand. It's been a clutch thing to have ever since.
My bag is roughly the same size as my rolling carry-on bag, but made of this suede-like fabric that (so far) has proven pretty durable, despite being super, super thin. If hard-pressed, everything in my carry-on could fit in it. It's thin enough that laid flat it seems sort of like a tiny bit of extra lining in my regular suitcase.
It doesn't look as though it's available online, but it looks like a larger version of this.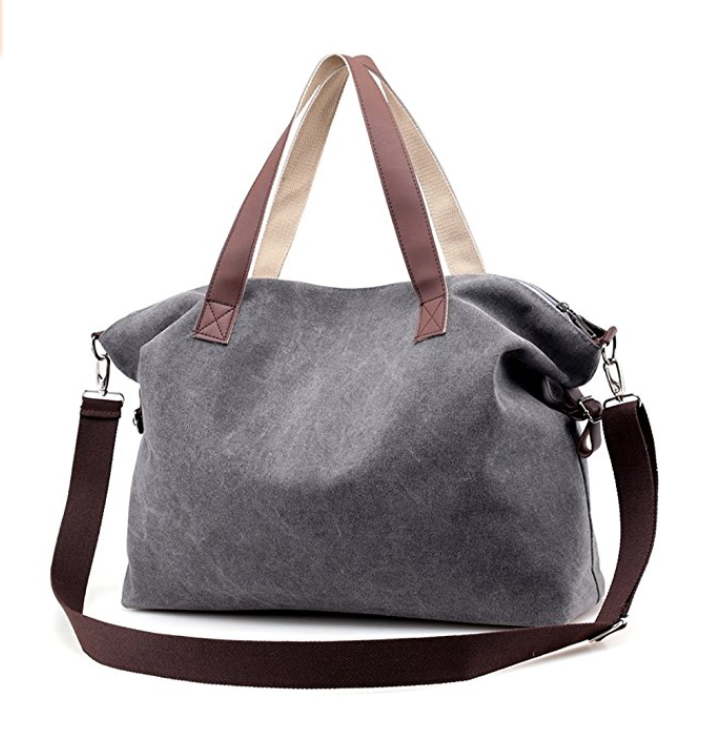 Image: Amazon
The idea behind carrying the bag is pretty simple: I like to buy stuff, specifically local liquor that's going to be both heavy and take up a ton of valuable suitcase real estate.
While sometimes I can get my buys into the bag with everything else, other times I need more room, or the bag is going to be overweight when it comes time to check it for the return journey.
When that happens, I pull out my trusty backup bag and fill it with everything else. The duffle becomes my carry on, and my roller bag can handle the rest.
I've done this in theory for years with a small collapsable Hershel bag I purchased (like this one). I bought it because it was tiny, but being tiny meant it would only hold a few things, ultimately making it more of a hassle to carry than a help. I think (at best) I've used it to offload my running shoes and a few clothing items, which really only makes room for one bottle of booze in my bag. You want a big overnight bag.
A bigger bag that can be spread out like a lining in your regular suitcase is much better for the job and can make packing significantly easier when you're headed home and need to figure out how to get all your other stuff home with you.
Sometimes you don't need it, but when you do it's an amazing thing to have on hand and can save you the hassle of a last-minute trip to the hotel gift shop to figure out how you're going to get everything on board.