If you're planning to buy flowers for Valentine's Day, you might want to order them soon. They're only going to get more expensive as February 14 nears, and this graph from shopping site Brad's Deals shows you just how much.
From Jan 4 to Dec 26, 2016, Brad's Deals tracked the price of a dozen roses on five different online florists in the US. Overall, prices ranged from $US31.58 ($42) to $US49.98 ($66) and, unsurprisingly, they peak in February. You can see how prices fluctuated in the graph below: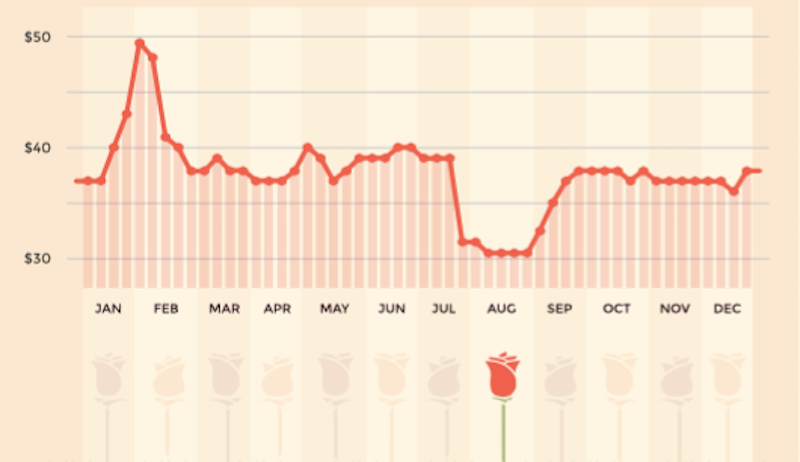 As you can see, prices hit their low in Auguest, when people aren't exactly in a rush to order Valentine's roses. However, prices shoot up quite a bit from the end of January ($58) to the first week of February. While this data is specific to the US, it's not a stretch to assume similar pricing practices occur in Australia.
We already knew this, really, but the data is a good reminder to put in your orders now so you're not gouged later. It's also interesting to see what a bouquet costs throughout the year. Check out the link below for more detail.
The Best Time to Order Valentine's Day Flowers: As Soon As Possible [Brad's Deals va Credit.com]