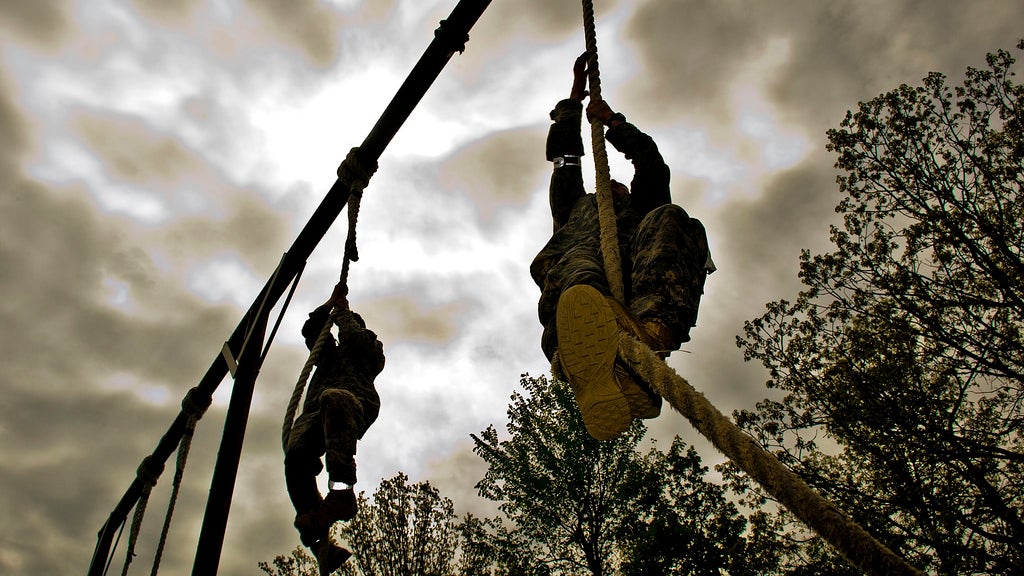 If you're training for an obstacle race of some sort, then you'll likely need to climb a tall rope. Climbing a rope, like the pull-up or push-up, can be worked on, one exercise at a time. Here are the exercises that will prepare you for rope climbing and more.
Image by expertinfantry.
When you break down the rope climb, you primarily need two things: strong grip strength and arms, particularly your biceps and lat muscles, for holding yourself steady and then pulling yourself up. This article from Onnit Academy recommends the following to develop those muscles:
Other exercises you can do include close-grip chin-ups, Farmer's carries (for grip strength and total-body stability), and leg raises.
The Top 5 Exercises for Rope Climbing [Onnit Academy]