If you're looking for ways to fit more books into your life, listening to audiobooks is a great way to do it. You can listen on your commute, on holidays, or at home while you're doing other things. This week, we're looking at five of the best audiobook services, based on your nominations.
Title photo by SITS Girls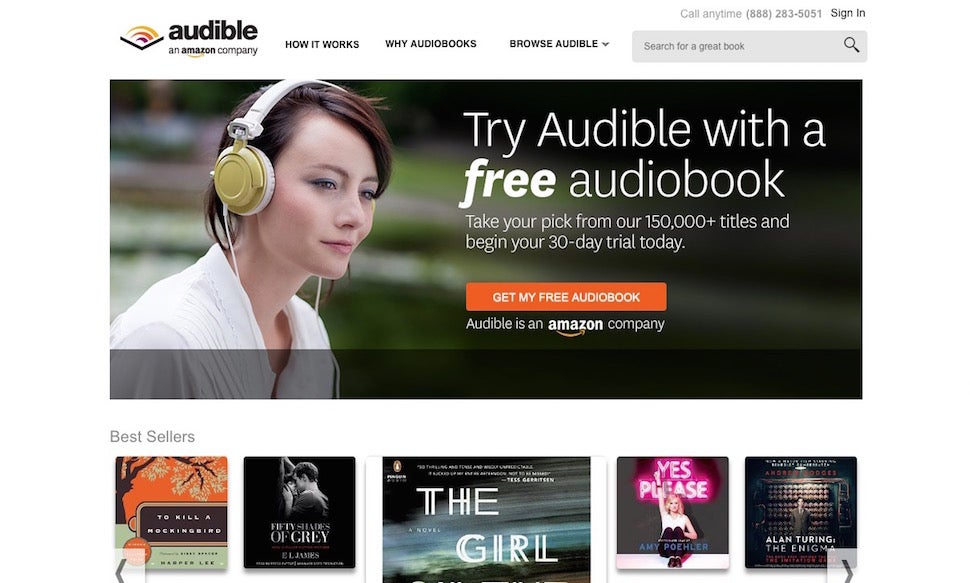 Audible is the dominant brand in the digital audiobooks field. Audible — an Amazon company — has over 150,000 audiobooks available to buy and own, rent and stream, or listen to offline. You can try the service for free for 30 days and get a free audiobook that's yours to own, and if you like the service, stick with it for $US15/month. From there, you get a discount off of the retail price of any books you enjoy, a free book every month, and the ability to listen your books on your smartphone using Audible's mobile apps, on your computer, or just about anywhere you go. You don't have to be an Audible member to buy its audiobooks though — you just get a 30% discount if you are on any purchases you make. The service integrates with your Amazon account so your progress on physical books and audiobooks are synced, and you get discounts on audiobook versions of books you own.
---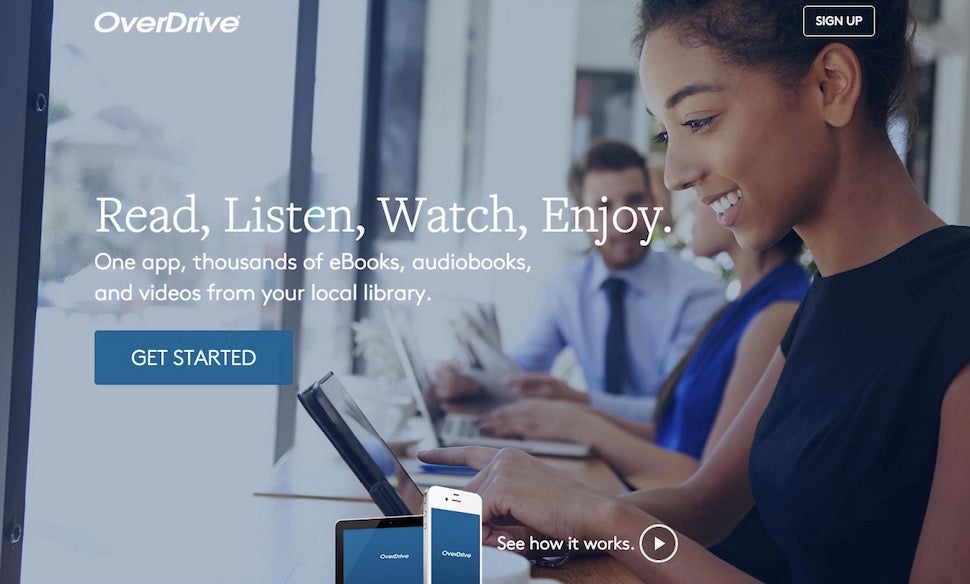 Over 30,000 libraries use OverDrive to make it easy to check out audiobooks and ebooks directly from your smartphone or tablet — all you need is your library card, and a library in your community that supports the service (a large number of libraries in Australia are members) From there, just install the app on your smartphone, tablet or desktop (Android, iOS, Windows, Mac, Chrome, Amazon devices and more are supported.) Offline listening is supported, and many books can be burned to CD or copied to portable media from your desktop. When you've finished, your books are automatically "checked in" to the library (or removed from your collection.) You are limited to the selection of audiobooks available at your local supported library, and the level of demand in your community for the books you want to check out. Overdrive is completely free, as long as you have a library card.
---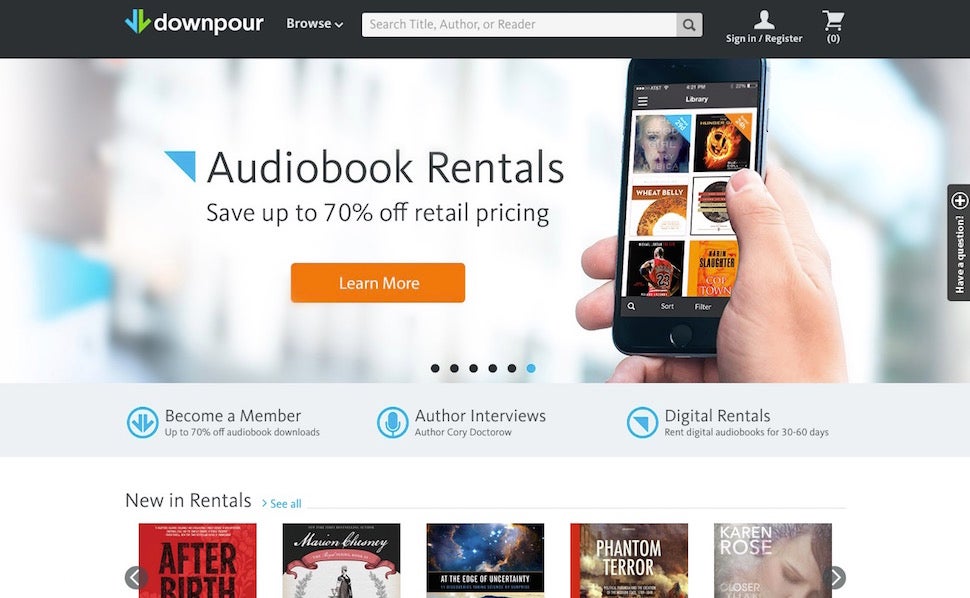 Downpour is an audiobook store and subscription service with a rapidly expanding catalogue (the service adds thousands of new titles every month) and completely DRM-free audiobooks, both for sale and to rent. You have the option to download your audiobooks as mp3s, or as chaptered .m4b files, and you can listen to them on any device where you have the Downpour app installed (Android, iOS, and Windows Phone are supported, as well as the Kindle) or you have web access to the site. Your place is automatically saved and synced across devices, and you can download, replay or listen to your audiobooks as often as you like. When your rental period is up, you won't be able to access the books from your library anymore, but any purchases you make are yours forever.
The service works like a bookstore where you can buy books directly to own forever, or you can subscribe for $US13/month and accumulate credits to get free audiobooks, again to own and keep forever. If you choose to rent, you can pay a lower price and listen to the book you've rented, and if you're not finished, you can even extend your rental for a few days (for a fee). Downpour's biggest benefit, aside from offering completely DRM-free books, is how affordable its books are. You'll find lots of great books at steep discounts, including new releases and New York Times' bestsellers.
---
You may not initially think of Scribd as a service associated with audiobooks, but it actually has a broad selection of titles, both fiction and non-fiction, available to download from the site. The service is affordable, charging only $US9/month, and while its book selection isn't the biggest, it's still massive and offers lots of listening options and popular titles to enjoy. The service overall has something like 30,000 audiobooks, and once you're a subscriber, you can listen to as many as you like, anytime. Scribd also makes it easy to find what you're interested in, either through the search bar at the top of the page, or by clicking one of the categories to see what's new, trending, or what the site's editors suggest from the category. You can listen to your audiobooks on the web or on the go, via Scribd's Android and iOS apps.
---
LibriVox a service full of public domain audiobooks, read by volunteers from around the globe. That means you're not going to find brand new bestsellers on the list, but if you're into classic literature, you can't go wrong. The books are well produced, most are free (you can search both free and paid books if you like), and if you want to give back, you can volunteer to read a book yourself and contribute to the project. Think of it as the audio version of Project Gutenberg.
---
Have something to say about one of the contenders? Want to make the case for your personal favourite, even if it wasn't included in the list? Tell us about your favourite audiobook service and why you love it in the comments.