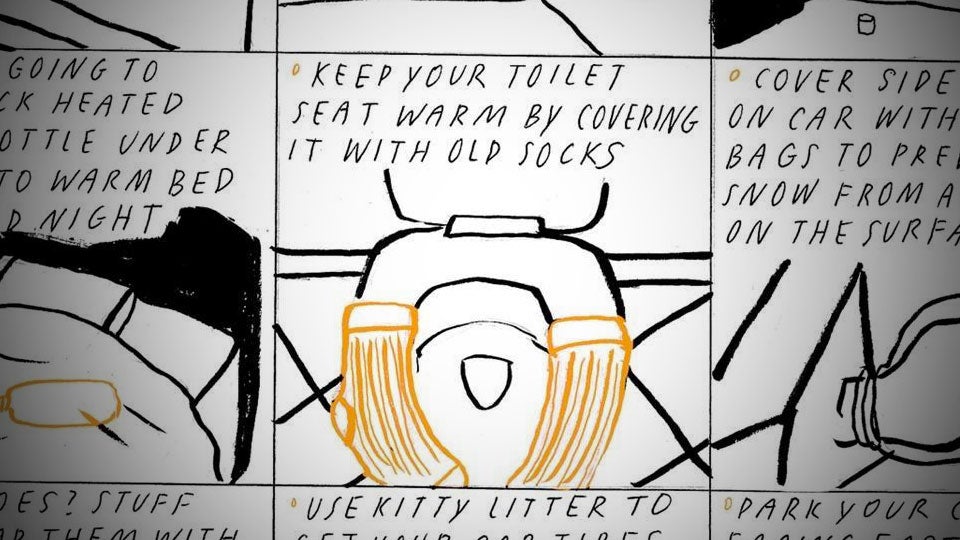 Winter weather can make going to the bathroom a little unpleasant. Even in a heated household, toilet seats can get a bit chilly. The solution? How-to illustrator Yumi Sakugawa suggests sliding on some socks.
Instead of your feet, slide one sock on each side of the toilet seat. Obviously little ankle socks are not going to cut it — you need the long kind. This way your bare buttocks will come in contact with comfy fabric instead of cold plastic or porcelain.
Of course, you must keep cleanliness in mind. Don't keep those socks on there too long or they will get all kinds of nasty bacteria on them. Use them to warm your butt, but change them up regularly!
12 Cold Weather Hacks to Get You Through the Rest of the Winter Season [WonderHowTo]