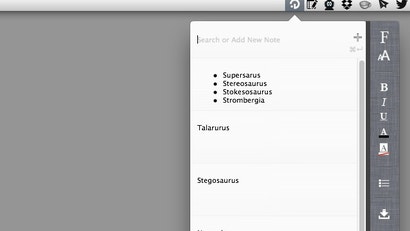 Mac: You won't find a shortage of notes apps for the Mac. Noteworthy+ is somewhat different from the others, because it sits in the menubar, comes with handy keyboard shortcuts, and it's completely free.
Noteworthy+ isn't packed with a lot of features like syncing or various themes. Instead, it keeps things simple with just a few settings and options. You can create a new note, add some formatting, and that's about it. The whole app can be used with keyboard shortcuts, so it's easy to navigate without futzing about in menus.
Noteworthy+ certainly isn't for everyone, but it's worth a look if you just need a simple and free notes app that lives in your menubar.
Noteworthy+ (free) [Mac App Store via One Thing Well]