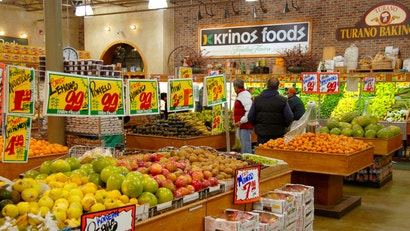 Common knowledge dictates that you shouldn't go grocery shopping when you're hungry, lest you spend more than you should. Kristin Wong of Get Rich Slowly suggests there's something else you should avoid bringing with you to the supermarket.
Picture: Jean-Pierre/Flickr
In a post that discusses ways you can avoid spending more on groceries, Wong suggests trying what she calls "shopping when broke":
Like most people, I get paid bi-weekly, and I try to do my major grocery shopping on the week that I don't get paid. That way, I don't tell myself, "Hey, I can afford these overpriced air fresheners. I'm rich!"
If you're prone towards impulse buying, postponing necessary expenses isn't a bad way to trick yourself into living more frugally. However, it may not necessarily be the best for everyone: unmet expenses can lead to more stress, and if you don't have any sort of emergency fund set aside, it can leave you woefully unprepared to deal with unforeseen circumstances.
Hit the link for some more shopping tips.
The sneaky sales strategies of your local grocery store [Get Rich Slowly]