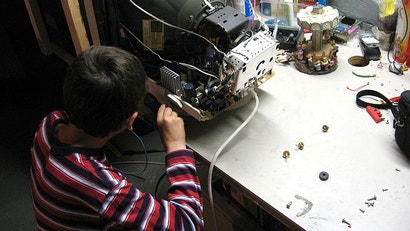 For most of us, it only takes one DIY project before we're totally hooked on making things. So, we want to know, what was the one project that got you into DIY?
Picture: Q Family/Flickr
It only takes one successful project to convince you that you can do it yourself. That may have come when you were a kid opening up and playing around with all the electronics projects in your house, or maybe even later when you just needed to fix something and didn't have the money. So what was the one DIY project that convinced you that you could DIY?