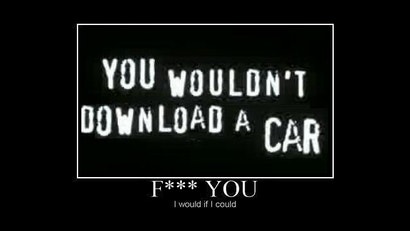 We may not agree with the RIAA on much, but today they made a surprising statement that we can actually get on board with: innovation is the best way to stop piracy. Our question for you is: What kind of innovation would get you to stop downloading media illegally?
The statement was hidden away in a much longer article about the impact of their anti-piracy efforts — which TorrentFreak argues is more than a little misleading — but at least they're acknowledging that draconian business models are not going to get them out of this mess.
So, for you pirates out there: What kind of innovations would get you to go legal? Or, for the less anonymous among you: what kind of innovations do you think would be the most effective at curbing piracy? Lower prices? Less DRM? A bigger selection on online services? Let us know in the comments below. And, while you're at it, hit the link to read the RIAA's statement, and TorrentFreak's response.
The Evidence of Anti-Piracy's Impact Continues To Mount [RIAA Music Notes Blog via TorrentFreak]