At some point you've been told to fake it 'til you make it, and that's because with a little effort you can delude yourself into believing — and then becoming — whatever you hope to be. As A.J. Jacobs, author of Drop Dead Healthy, points out in this quote, we're a lot more flexible and less stubborn than we may think.
---
Even though Google Now offers convenient time and location-based reminders and there are approximately a gazillion to-do apps you can use, if you're a die-hard Evernote user, you probably still crave this one missing feature: The ability to set reminders on your notes. Here's how to get those sorely missing alerts.
---
Chrome: Having too many tabs open is a pretty common problem that has all kinds of solutions. Tabman is yet another one of those solutions, but instead of trying to organise your tabs, it merely shows them to you in a list that's easy to browse and reorder.
---
If you have work to showcase and you don't want a nameplate site that looks like everyone else's, try Hoverboard.io. It's brand new, is completely free, and looks fantastic. It's also built for writers, developers and makers who want to show off their social profiles, Github projects, blog posts and work experience.
---
Most men's suit jackets have three buttons down the front. Leave them all unbuttoned and you look informal. Button them all and you look like a schoolboy in his first suit or a school uniform. So which should you button and which stay open? This rule is easy to remember: "Sometimes, Always, Never" from top to bottom.
---
You don't need expensive or specialised products to organise the cable clutter hanging down from the back of your desk. Justin Klosky, from the OCD Experience, shows us in this video how he does it, using some simple black PVC pipe and some metal mounting strips.
---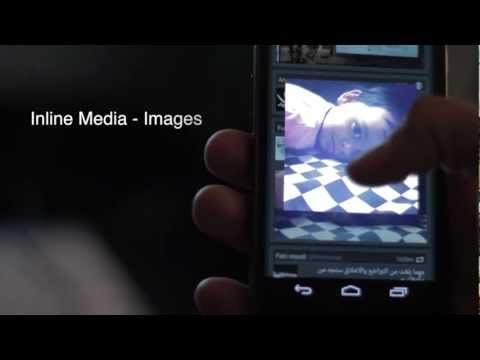 The sheer number of Twitter clients available for Android is staggering, but few of them are actually worth considering if you're looking for the perfect Twitter client for you. Times have changed, and the best Twitter app for Android has changed along with it. We think that Falcon Pro deserves the nod and is well worth your money if you use Twitter with any regularity.
---