With Canberra recently relaxing laws around consumption and growth of cannabis, we're here to give you some tips and tricks if you choose to partake in its use. So, here's a brief list of things you shouldn't do while high: driving on a motorway, online shopping, watching any Pixar film, PayPal-ing a friend, giving advice " but what about running or lifting weights?

While everyone's reactions to cannabis' intoxicating qualities differ, and research into the subject is still new, there are a few things you should know before pounding the pavement while dabbling in cannabis.
You might be able to focus better
You might have heard of cannabis' magical benefits that include improved focus, endurance, performance and reduced soreness. According to Dr. June Chin, an integrated cannabis physician at MedLeaf RX, a lot of these benefits may be indirect " CBD products, in particular, may simply reduce inflammation and therefore increase your ability to focus or work harder by soothing any nagging pain you have.
But this inflammatory power doesn't have a strong scientific basis as of yet. A 2016 study following rats found that CBD might be useful in the relief of arthritis pain and inflammation (again, rats " not people), though a number of pro-athletes stand by their CBD products and improved performance on the field and court.
Different cannabis strains may produce different effects, but it hasn't been proven
According to Chin, not all cannabis strains are created equal, either. "Strains are a widely used marketing term, but in the medical field, we refer to them as chemical-variants or chemovars," she said.
"Most chemovars of the cannabis plant are a combination of strains [called] sativa and indica. A pure sativa or indica plant doesn't exist, though there might be a sativa-dominant or indica-dominant strain. These plants have different cannabinoid makeups, and strains [like indica-dominant] can produce a more sedating effect or what we call "˜couch-lock'. Sometimes, people will use a more stimulating strain, and in marketing terms, sativa tends to be a little more energising."
So you might find that a sativa-based strain is better-suited to an hour at the gym; keep that in mind when you're shopping at a dispensary. The truth is, however, that there's very little research into this too and some researchers argue there isn't scientific validity to the differentiation. (One study even found that among over 80 cannabis varieties that were tested, mislabelling of indica and sativa content was a problem.)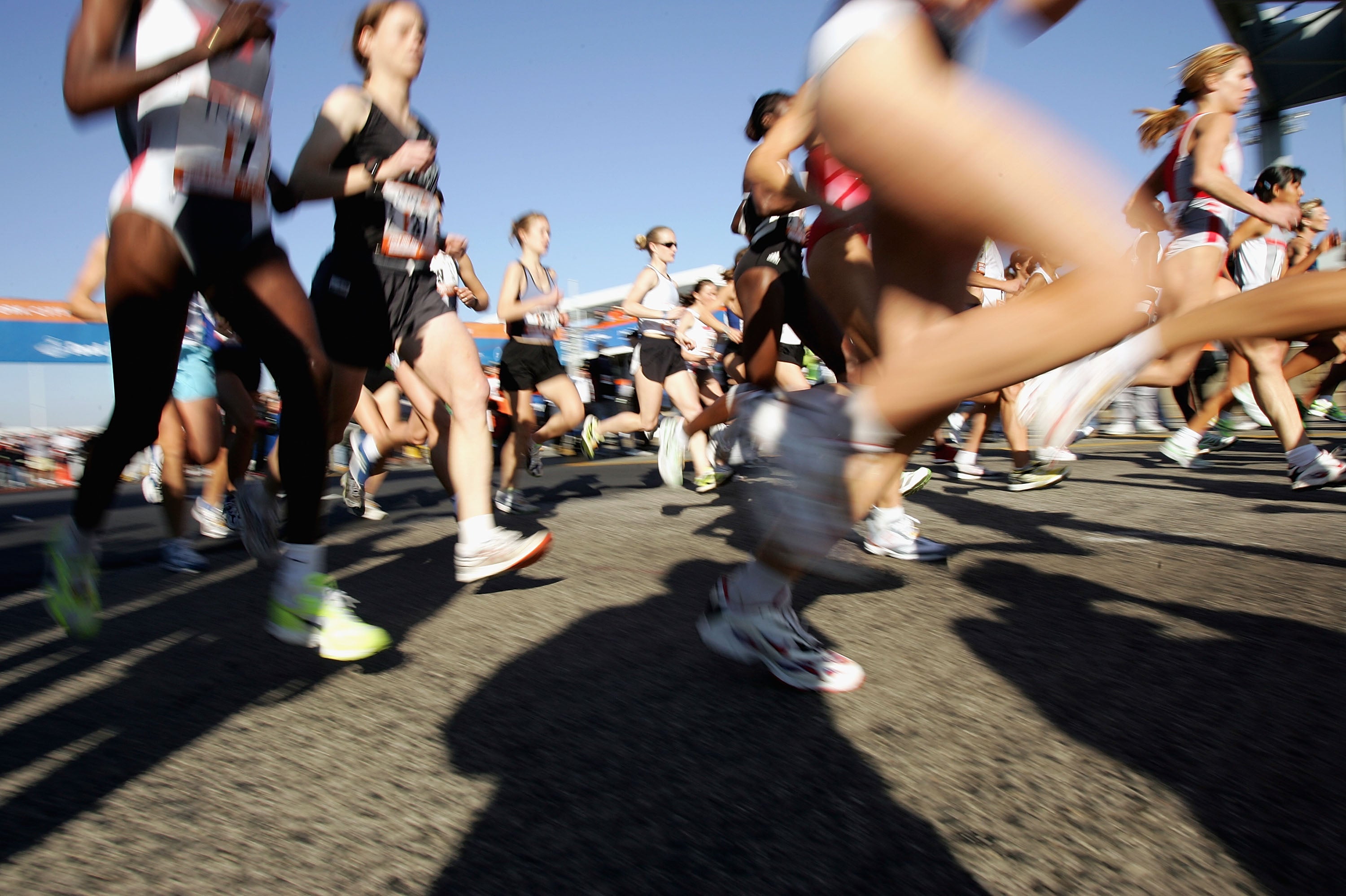 Getty Images" loading="lazy" > Photo: Spencer Platt,
Getty Images
Go easy during your first workout
If you're using something like CBD for an anti-inflammatory purposes, you'd have to experiment with it in order to find the timing that works best for you. "If you're you're training in the morning, maybe you'll take it at night before you go to bed," Chin says. "Some patients want to take it after their training to offset that soreness the next day."
And no matter what, make sure the workout you've chosen is a light one to start with, Chin said " unless you want to risk greening out. "If you're trying it for the first time, I wouldn't go for that long run or that Crossfit class right away," she said. "Some patients get nauseous on CBD. Some patients feel light-headed and you don't want to be stuck mountain biking thinking "˜I'm so sick.'"