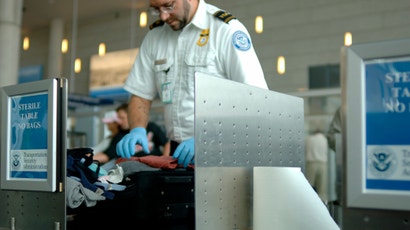 Photo: Shutterstock
You're about to leave for the airport, assured you've followed your packing list to a tee, when you reach into your carry-on and panic sets in—somehow, your driver's licence is nowhere to be found. You rummage through your suitcase and retrace your every step, but no luck.
If your driver's licence is missing, you should know you're not entirely without options when travelling—at least, for domestic flights. For international flights, it'll be pretty close to impossible, depending on your exact circumstances.
If you're flying domestically, you may be able to get through security easily, as long as you have sufficient documentation and show a little kindness to the airport staff.
Assuming you don't have another form of ID like a passport (or any other documents listed here), you should first inform an airline attendant of the situation, and ask about out your options. They'll likely point you in the direction of security and ask that you explain your circumstances to staff there.
In the absence of physical copies of any identifying documents, you should provide any copies of any ID you might have stashed on your phone or in your inbox. You might even ask a friend to photocopy an ID for you if they have access to it. (In fact, you should take photos of your passport and driver's licence on your phone right now for safekeeping.)
If you're flying internationally
As for international flights, you probably won't be so lucky if your passport is MIA; if you're headed overseas your airline will likely require a passport for you to fly. (This means, if you've left it at home, you should probably head back to save yourself from the unnecessary stress.)
On the other hand, if ever you're stranded overseas without a passport, contact your local embassy or consulate to obtain a temporary travel document, as u/periphrazein recommends. If you alert them early enough prior to your flight, you might even be able to obtain a replacement passport.