So you're ready to buy some cryptocurrency. Maybe you've been reading up on blockchain technology and you're convinced it really is the future. Or maybe you watched a friend get rich off Bitcoin and you're still kicking yourself for not doing the same.
So you've heard about Bitcoin and maybe even invested a little cash into it, hoping that its price continues to skyrocket. But Bitcoin isn't the only cryptocurrency looking to shake up the way that we process transactions around the world. There are hundreds of others that have slowly began rising to prominence as cryptocurrency becomes more mainstream.
Read more
Either way, buying Bitcoin, or one of the other many cryptocurrencies out there, can be easy and even fun. Just don't go in with the expectation that you'll make a million dollars overnight, and only invest money that you can live without. With that said, here's what you need to know to get started.
Buying Cryptocurrency With Coinbase
If you're interested in buying Bitcoin or one of the other better-known cryptocurrencies your best bet is CoinBase, which also supports Bitcoin Cash, Ether, and Litecoin. The popular digital exchange is easy to use and widely trusted, though it does go offline occasionally when trading is particularly frenzied.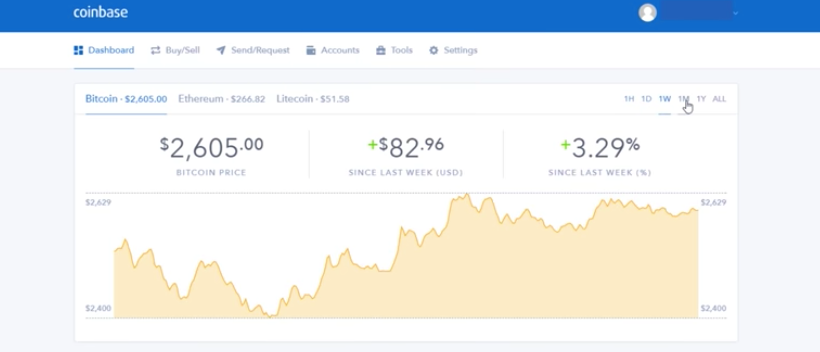 You can download the Coinbase app on your phone or create an account at coinbase.com. Agree to the terms and you'll be greeted by a chart showing the recent rise and fall of Bitcoin and other currencies. The next thing you'll need to do is add a way to make purchases by tapping the "Buy" button on the app or clicking over to the Buy/Sell tab on the website. From here, you can connect a debit or credit card for quick small investments, or add a direct line to your bank account for larger purchases and sales that may take 4-5 days to process.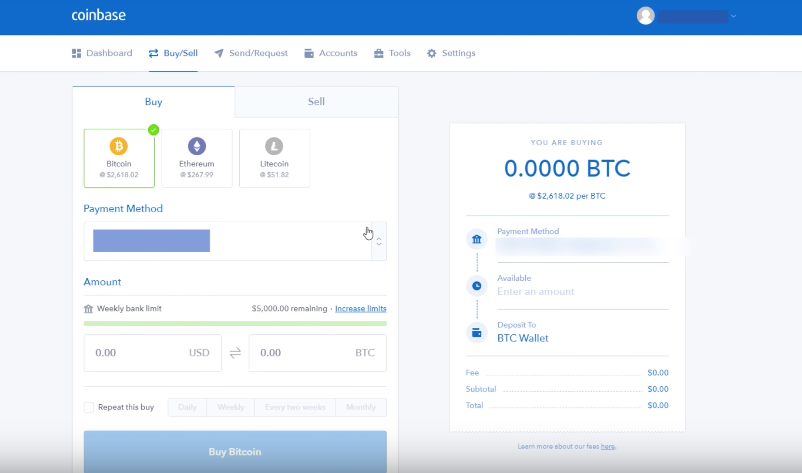 With that set, hit the Buy button again. Pick the type of cryptocurrency you're buying and enter the amount of money you want to spend. You'll see how much that comes to in Bitcoin (or whatever cryptocurrency you're buying) along with a small fee from Coinbase. Finally, confirm the transaction by hitting the Buy button and you're done. (If this is the first time, you may get a call from your bank asking to verify the purchase before it goes through. So keep an eye out for that.)
Buying Cryptocurrency Without Coinbase
If you want to buy Ripple or one of the other up-and-coming cryptocurrencies, you'll have to look beyond Coinbase. One popular option is Coinspot, which supports Bitcoin and Ether, along with smaller currencies like Ripple. You can find some step-by-step instructions over on Finder.
Note that to verify an account, you may need to provide your name, phone number and address as well as a valid government-issued photo ID to actually withdraw money from the exchange, depending on where you and your bank are located.
You may also get a call from your bank to confirm the purchase, but that's it. You just bought some cryptocurrency.