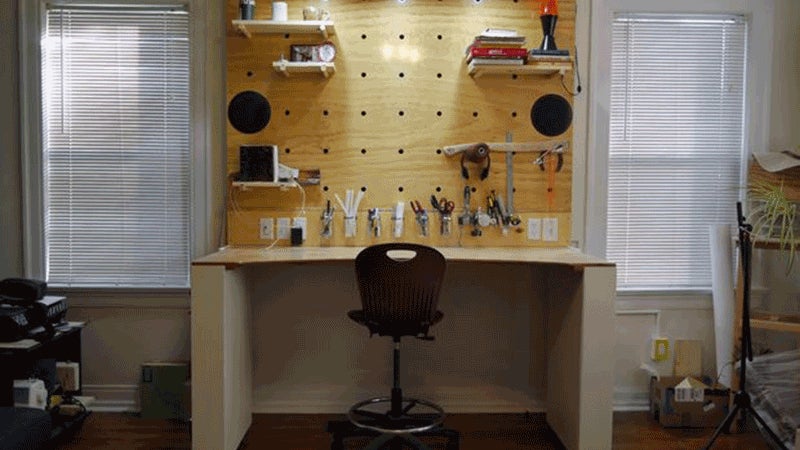 If you don't have a lot of space, you need to make creative use of what you have. Over on Instructables, polyyglot45 shows off a desk project that turns into storage, a workbench, or a desk.
The desk features a number of built-in shelves and a storage system that makes it easy to tuck away. The desk's height itself makes it so it can be used as a standing workbench or a sit-down desk, depending on the project at hand. It also has built-in Bluetooth speakers so you can easily play music while you work. As you'd expect here, you'll need a bit of building knowledge to get this done for yourself, but the Instructables guides you through everything you'll need.
Transforming Workbench & Storage [Instructables]
---
Lifehacker's Workshop column covers DIY tips, techniques and projects.