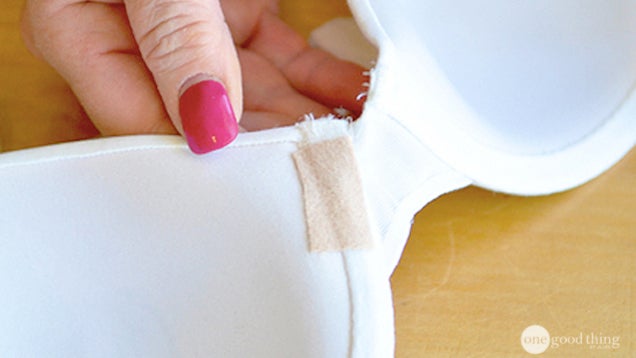 When the fabric gives and an underwire pokes out from your bra, it can be painfully distracting, to say the least. For a quick fix, apply moleskin or a cotton sateen dressing to put the wire back in place, stop the stabbing, and save your bra.
These dressings are found in most first aid kits, so if you're at the office when this happens, there's probably some in the office kit. Cut a small rectangle of fabric from the roll; enough to cover the hole caused by the wire, push the wire back into place, and apply it over the hole.
Since the fabric is designed to provide padding for blisters or calluses, it won't be uncomfortable or get ruined by rubbing against your skin. Some people even report the moleskin saving their bra from the trash entirely, which is good considering how expensive they can be. While this is a great way to fix an underwire bra you own, broken underwire is probably a symptom of a bra that either doesn't fit (or no longer fits) and should be replaced anyway. Until you do, this can help.
How to Repair an Underwire Bra [One Good Thing by Jillee]