All of the National Parks in the United States are free to visit today thanks to the start of National Park Week. But that doesn't really matter for us here in Australia, so instead here is how to virtually visit these national parks.
You can access the park tours here.
Parks include Badlands National Park, Big Bend, Death Valley, Everglades National Park, Joshua Tree, Mount Rainer and more.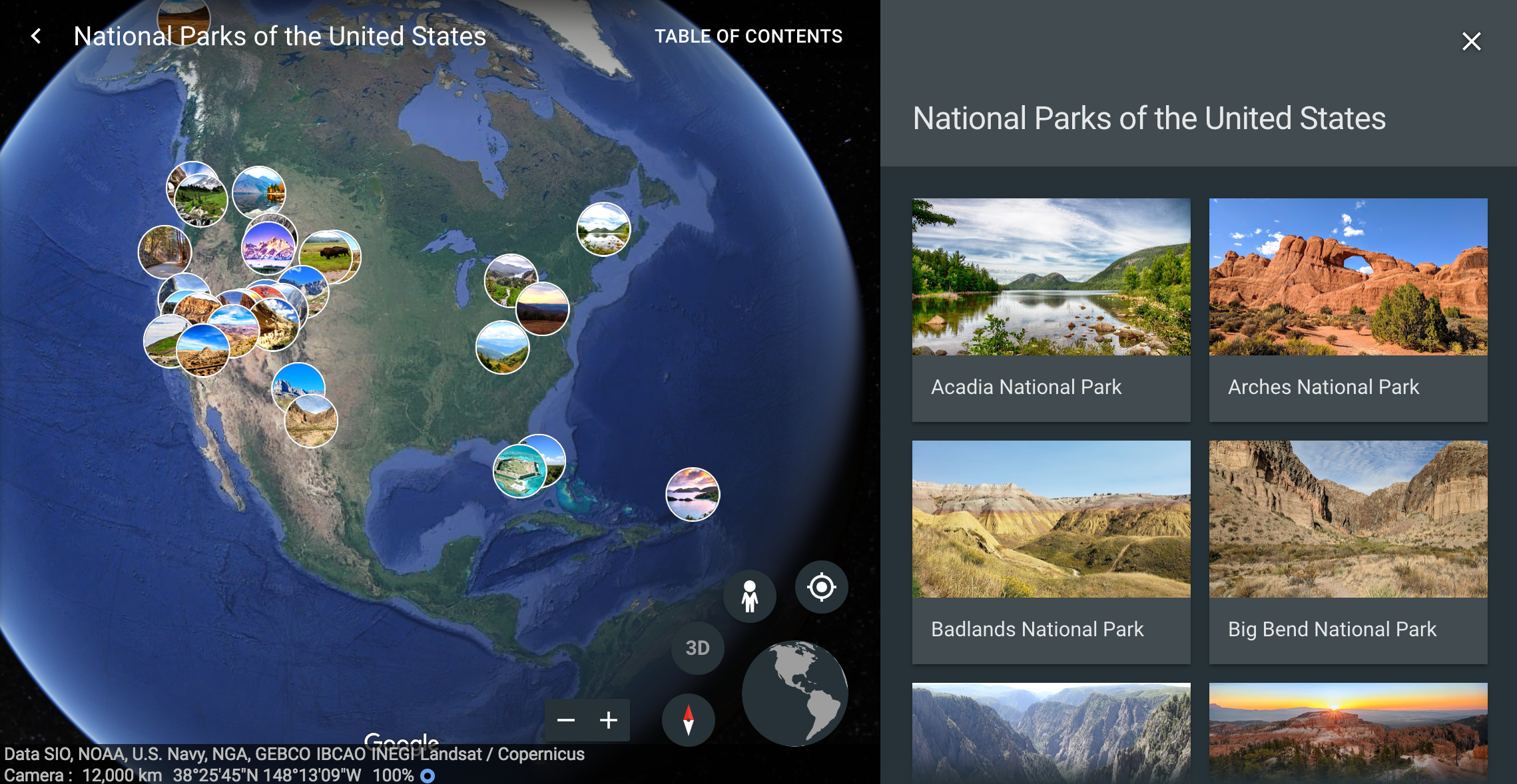 Image: Google
When you follow that link, each park will appear as a bubble on the earth you can click on to go deeper. The side of the page also has a list of each park with a small thumbnail pic, clicking on one of those will also start your virtual tour.
It's definitely not quite the same as being there, but if you can't make it to a park this week it's not a bad way to check things out.