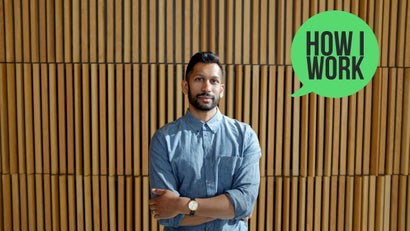 Hrishikesh Hirway pulls songs apart to learn how they work.
On his podcast Song Exploder, Hirway has interviewed artists such as Solange, Iggy Pop, Norah Jones, Björk and Arcade Fire about their writing, recording and mixing processes. Hirway makes his own music as half of the band Moors with Atlanta's Lakieth Stanfield, and as a composer for TV and film. He also co-hosts The West Wing Weekly podcast with West Wing actor Joshua Malina.
We talked to him about how this multi-threaded artistic life weaves together. We also got a play-by-play of how Hirway makes each episode of Song Exploder.