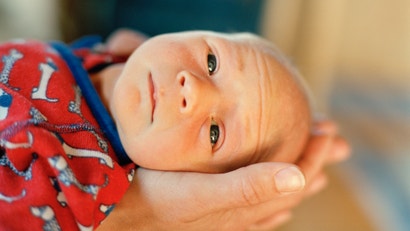 The numbers show that many dads believe fathers should take parental leave to care for their newborns. But maybe they mean in theory.
Because while two-thirds of women use all of their paid parental leave, only 36 per cent of men do the same, according to the latest survey by the Society for Human Resource Management.
In fact, new research from Ball State University says the majority of men don't take more than a week off after their baby is born. This is not good for anyone.