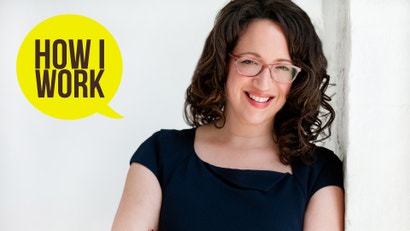 Futurist Amy Webb has led the Future Today Institute since today... was the future. That sounds less profound than we hoped, but Webb's work is profound.
Since Webb founded it in 2006, Future Today has analysed trends in culture and technology for clients including Microsoft, American Express, Univision (Lifehacker US' current parent company), the White House and the US Federal Reserve. She's also published two books and given the TED talk "How I Hacked Dating".
We talked to her about the perfect carry-on bag, differences between media technology around the world, and the method her Institute uses to efficiently break up their work day.