Tagged With conflict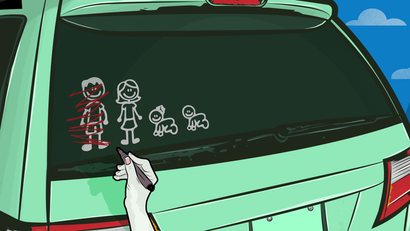 Since I got married, my "love language" has become the love language of picking your crap up off the floor -- because nothing kills romance or libido faster than cleaning up after someone like a 1950's housewife. And yet this is the norm for many heterosexual new parents: That the woman, whether she works or not, will do most of the labour (much of it unseen) around child-rearing and housekeeping.
We may have had egalitarian relationships pre-kids. We may anticipate that we'll enjoy a pristinely fair division of labour post-kids. But when the actual baby arrives -- well, it can be like a bomb going off in your marriage.