Google released the Pixel Buds Pro last year, but the company is still making a big push with its wireless earbuds, which offer active noise cancelling, sweat and water resistance, and touch controls that make it easy to put them in and control your music without opening up your phone.
Google put a lot of hype into the release of the Pixel Buds Pro a year ago, and while it might be tempting to ignore these earbuds in favour of something newer, I wouldn't write them off so quickly. They're still great earbuds, and after spending the last several days with them, there's a lot of good to offer here.
Comfort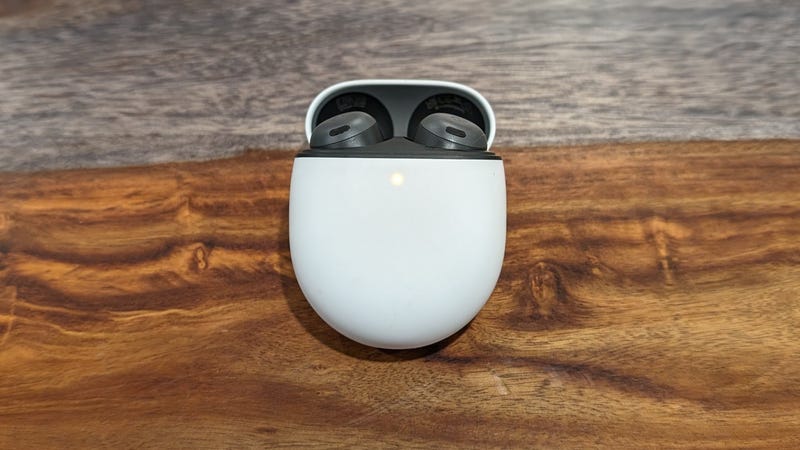 First, let's talk about one of the most important things you need to consider when looking at a pair of wireless earbuds, or any headphones for that matter: comfort. Comfort is one of the biggest issues that many earbuds face. I love my AirPods Pro, but they just aren't that comfortable for long periods of time. On the other hand, the Pixel Buds Pro are extremely comfortable, and after wearing them for a lengthy amount of time during each use, I'm happy to say the comfort doesn't fade over time.
Where the AirPods Pro would leave my ears hurting after four to five hours, the Pixel Buds Pro left my ears feeling perfectly fine. That isn't a pass at Apple, either. The AirPods are great earbuds. But the Pixel Buds Pro just seem to fit the shape of my ears better.
Audio quality
Google designed the Pixel Buds Pro to offer active noise cancelling (ANC), as well as water and sweat resistance with an IPX4 rating. And the ANC works really well here. I tested it out in a busy lobby while getting my oil changed earlier this week, and was able to completely block out the rest of the world while listening to my music.
I also tested it with an audiobook and was able to clearly hear what was going on without any of it being drowned out by the real world. Unlike adaptive sound, which adjusted the volume of your earbuds based on outside noise, the ANC on display here completely cancels it out, allowing you to listen at different volumes without overwhelming your ears. It's a nice option that makes listening in crowded places easy without having to worry about damaging your ears with music that's too loud.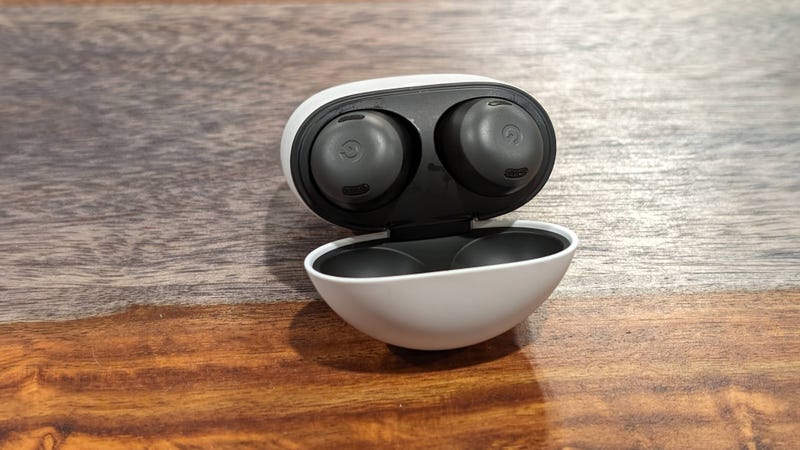 Overall, the audio quality is outstanding, easily on par with some more expensive options out there. Google has done a good job bringing ANC together with the rest of its features, and I'm honestly pretty blown away by how enjoyable it has been to use the Pixel Buds Pro after how disappointing the Pixel Buds A were.
Touch controls
Another really nice feature of the Pixel Buds Pro are the touch controls, which allow you to swipe or tap to complete different actions. You can easily swipe forward or back to change the volume on the earbuds, which I found really useful during calls and music, when volume can sometimes fluctuate due to other factors.
Combined with a smartphone like the Pixel 8 Pro, you can also take full advantage of a transparency mode, as well as Google Assistant. It was easy to bring up things on Google Assistant just by saying "Hey, Google" anytime I needed to use it.
The one downside to the touch controls, though, is that there isn't much you can do to customize the controls themselves, which seems like a missed opportunity, especially given how customizable Android is as a whole. The main customization options boil down to in-ear detection, choosing a dedicated earbud to use for Google assistant, and the ability to determine what listening modes you want to cycle through from the earbud.
The Pixel Buds app expands on the control you have, allowing you to change to the normal mode as one of the onboard listening modes that is present with the Pixel Buds Pro themselves. The app is also worth downloading because it gives you access to the Find My Device features built into the Pixel Buds Pro, allowing you to easily find each individual earbud if you've lost it somewhere in the house. Since its release, Google has also updated the app, adding in a conventional equalizer alongside the volume EQ that it offered at release.
Evolving buds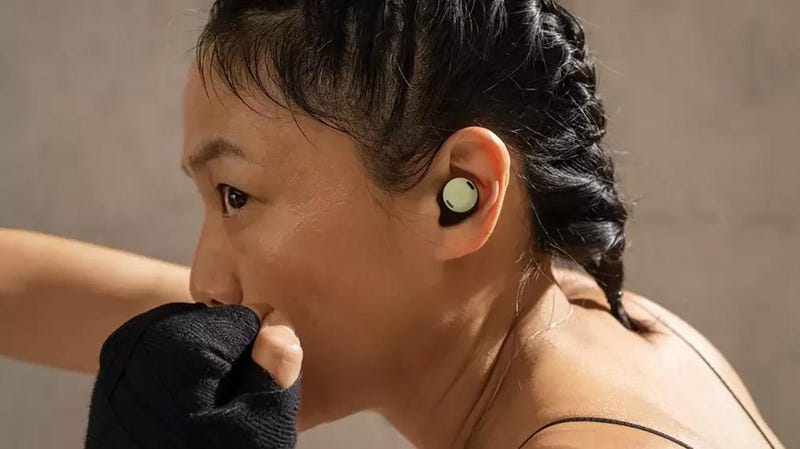 Overall, the Google Pixel Buds Pro have evolved into quite the set of earbuds. The audio quality is solid, providing good listening experiences across movies, television, YouTube videos, music, and audiobooks. Podcasts also come across crisp and clear, and I've honestly had no complaints about the buds so far, aside from how little they allow extra interaction with the iPhone. Sure, they connect to the iPhone and Apple products with ease, but if you're want the additional features that come with the Pixel Buds app, you're out of luck. That isn't exactly surprising, as Apple has done similar with its own AirPods, but it means that Pixel Buds Pro aren't going to be a complete replacement for the AirPods Pro if you use an iPhone.
If you want to dig into the technical bits, though, the Pixel Buds Pro don't support aptx, which is a much better codec on Android devices. Instead, it defaults to AAC or SBS, which is an interesting choice considering they are primarily intended for Android owners. While aptx missing wouldn't be a huge deal, the chosen codecs can provide some inconsistent latency that ruins videos and audio on certain devices. I didn't experience this myself, but it's a problem that others have reported with the Pixel Buds Pro in the past, and something you'll want to be aware of going into this purchase.
Overall, the Pixel Buds Pro feel like a solid pair of earbuds, and they're one of the best options if you're looking for something that is comfortable for hours on end and offers solid audio quality. But, if you're not using an Android phone, I'd recommend going with something like the AirPods Pro instead, as they provide more functionality for iPhones and non-Android devices.
Pros:
Great audio quality
Very comfortable for hours on end
Solid design that connects well with most devices
Cons:
Lack of aptx means some latency issues with certain devices
Could play nicer with non-Android devices