Online dating is, for lack of a better phrase, freaking exhausting. I'd be lying if I said I enjoyed using Tinder, Bumble and the like, but dating in this modern age without them is almost unheard of. I've heard several people describe their dating-app experience as "video game-like", which is kind of disheartening, considering that there are actual humans attached to the videos on the screen.
Image by Elena Scotti.
But it isn't all bad. Several people I know, myself included, have had positive experiences and healthy relationships as a result of online dating, and you can too. First though, you have to get the swipes. Basically, if you have to play this stupid video game, you might as well play it well, and below are a few of the ways you can make your profile a little more swipe-able.
When I moved out from the apartment I shared with my husband, two dogs and a cat, it hurt really badly, but it hurt in a way that I fully expected. There was nothing surprising about the feelings that accompanied the dissolution of a 10-year relationship; I was devastated, but it would be weird if I hadn't been. Entire movie plots are dedicated to big, proper, capital-B Breakups, but not much attention is paid to the smaller, seemingly less significant 'micro-breakups', a term used by Britany Robinson to describe the end of something that never really was.
Read more
Let People See What You Look Like
This is very important. First impressions are key no matter what the format, and if people can't tell what you look like, their impression isn't going to be a good one. It may seem a bit shallow to stress this heavily, but keep in mind we're dealing with dating apps that reduce a person down to a few photos and hopefully witty sentences, so the photos are important. At the very least, you need one current-ish photo that clearly shows your face — at a real, non-MySpace angle — and a full-body shot (preferably fully clothed).
Keep The Group Shots to a Minimum
Unless your group is doing something exceptionally cool, there is really no benefit to posting the group photo. (Want to prove you're a fun guy or gal? Suggest a fun date as your conversation opener.) Photos with a lot of people in them are at best confusing, especially if you have a homogeneous-looking friend group and, at worst, your potential date could find one of your friends more attractive, which is awkward for everyone.
Also this shouldn't have to be said, but don't use photos of you and your ex. Like, it's great that you're friends and all — don't complain about them or anything on a first date — but photos of old lovers aren't exactly an aphrodisiac.
That Better Be Your Damn Dog
"Cute dog!" "He's not mine," is my least favourite type of Tinder convo ever, which is impressive, considering the veritable buffet of horror that is Tinder conversations. If you are going to exploit the cuteness of a creature to get matches, you better be able to deliver said cuteness.
For the Love of All That is Good, Please State If You're Poly
Look, nothing against those in open relationships — I myself am in one — but no one likes a surprise poly situation. Though polyamory is becoming more and more popular, it isn't for everyone, and it can be a real bummer to find out this person you're really clicking with has a partner you were not expecting.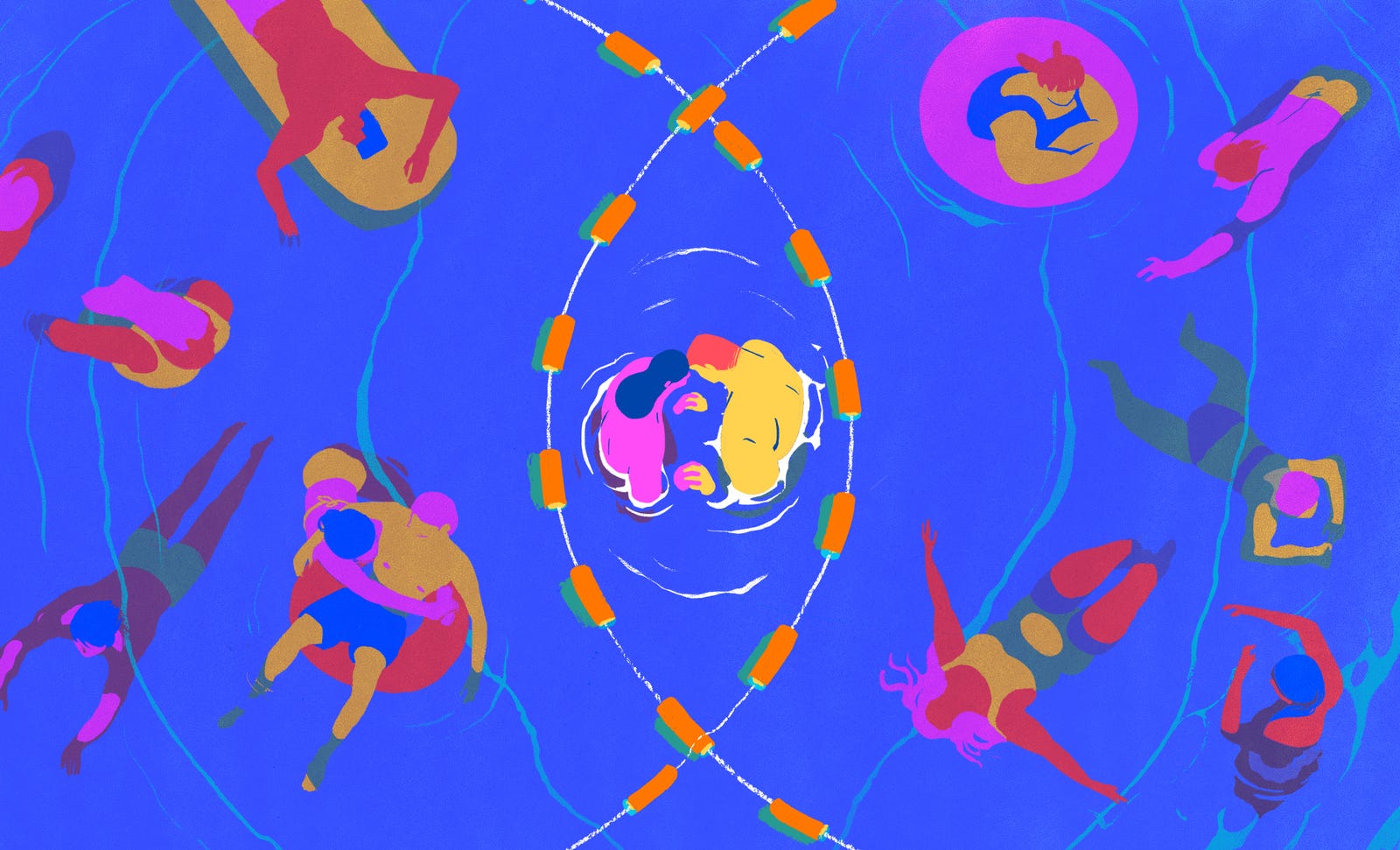 I was falling in love with the woman with whom I was having a transatlantic fling when she told me about her expectations for our burgeoning relationship. Specifically, Annie wanted our relationship to be an open one, meaning that we would each have the option to see other people. I, on the other hand, wanted to have my dream girl all to myself forever and was slightly nauseated by what she was proposing.
Read more
Avoid Posting The Same Photos as Everyone Else
Maybe it's a regional thing, but it seems like every single dude swiping in Portland is perpetually on a mountain, and 80 per cent of the ladies are trapped in a never-ending yoga class. Bumble especially is also heavily populated with dead fish, and there are only so many photos of giant dead fish I can look at without my eyes glazing over (in a manner that is very similar to that of a dead fish).
Photos of you engaging in your favourite activities are fine, but keep it to one pic per activity, and be aware that you might have the same preferred past time as your competition, and the whole goal here is to stand out. If you only swipe on the opposite gender, and thus cannot see the type of photos other men or women or posting, I suggest asking a friend who dates your gender the most common photos they encounter. I can only speak for the US Pacific Northwest, but I bet dead fish are popular everywhere.
Don't Write a Novel
The whole point of going on dates is getting to know each other and, while it's nice to have some common talking points going in, a laundry list of every TV show, band, movie and book you like is tedious, and it could work against you. For example, if a potential match lists one of your least favourite bands as one of their top 10, you may be inclined to swipe left, even though a romantic relationship is fully capable of weathering a difference in musical opinion. Basically, keep it short — only list one or two major interests, and include one joke at the most. (My most popular profile blurb ever was the almost-too-short "just looking for someone to play shuffleboard with"; feel free to borrow it.) That being said, do feel free to include two or three things that are very important, non-negotiable aspects of your life, such as children (or, once again, if you're poly).