We recently wrote about the dangers of recycling certain products that may not be recyclable, but a new (and mostly bleak) report by Quartz this week takes it further, indicating that the entire system of recycling itself is deeply flawed — particularly when it comes to plastics.
In the report, writer Zoë Schlanger describes issues that make plastic recycling particularly difficult. For one, producing new plastic is cheaper than actually recycling it. Consequently, the demand for it just isn't there, as companies often opt for new plastic instead of incorporating recycled plastic because of its price. In their eyes and the eyes of plastic manufacturers, virgin plastic will almost always prove more valuable for their bottom line—meaning that we can expect much more new plastic production. (Worse, much of the plastic being produced has a far shorter lifespan than other recyclables, like aluminium and glass, since it can't be recycled over and over as easily without sacrificing its quality.)
And even if you do choose to recycle, you can't always guarantee that what you toss in the yellow bin will actually be recycled. A recent story by CNN, for instance, found that dozens of illegal recycling facilities in Malaysia dispose of our recyclables or otherwise burn them, despite consumers' well-intentioned efforts.
"In short, plastic recycling is a myth—and always has been," Schlanger writes. But does this mean you should lose all hope and give up plastic recycling forever? No, at least not yet. And truthfully, there's no single solution to the problem, though as Quartz notes, you could make the case that companies that use or produce plastic are at least partially to blame.
If you're wondering why you should continue to recycle your plastic, first, there's obvious logic involved; if we collectively decide to stop recycling all plastic, that much more of it will end up in our landfills, which is probably the absolute worst-case scenario. From there, the plastic would sit for generations to come, pollute our waterways or be incinerated, all of which aren't great options for our environment. Instead, you should use this bleak news as a reminder to carefully take into account your recycling program's rules, and most of all, consider your consumption habits.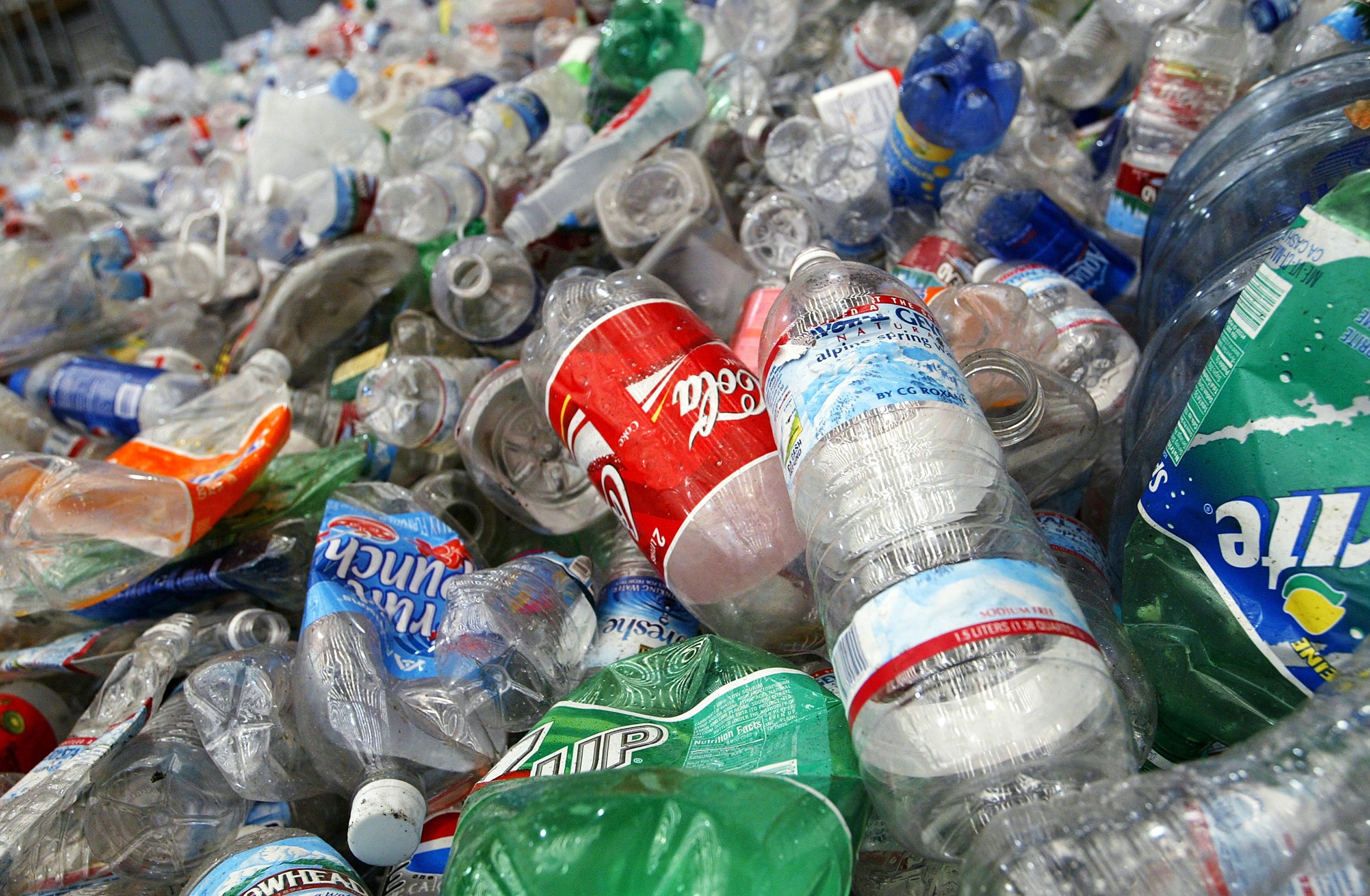 Photo: Justin Sullivan, Getty Images
The next best thing you can do is relatively simple, although easier said than done. As Schlanger notes, much of the virgin plastic is produced specifically for single- or generally limited-use products. In fact, packaging accounts for 40 per cent of all plastic produced, which is a massive category that includes everything from your standard plastic bottles or wrap.
Changing your personal habits may not produce wide-sweeping impacts for our environment, but if we collectively made this change as a society, it absolutely would. (Baby steps, people.) In case you'd like to cut down on your plastic consumption, below are a few of our guides from over the years:
And because there's no one way to reduce your plastic use, tell us how you manage it and leave any other recommendations you have on recycling strategies in our comments.