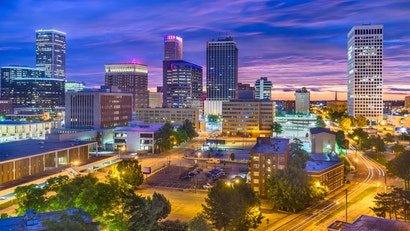 Image: Shutterstock
If you've been considering relocating, you might want to consider Tulsa.
Applications are now open for Tulsa Remote, a program that is offering $US10,000 ($14,517) to anyone who is willing to relocate to Tulsa for at least a year. The program officially launched this year and is growing for 2020 from just 100 participants to 250. So if you applied last year and didn't get in, try again—you now have a better chance of scoring a spot.
If you're selected, you'll get $15k in the form of a small grant that is distributed over the course of the year. Additionally, participants are also given a free spot at a local co-working space and access to specially curated housing options (a 2 bedroom averages $US658 ($955)/mo).
In order to apply you need to be at least 18 years old, work for a business based outside of Oklahoma, and be able to move to Oklahoma while maintaining that same employment. International applications are welcome, as long as you are able to work in the U.S.
The application process involves roughly a dozen questions, some short multiple-choice questions as well as a few that require short essay-style answers. If you're planning on applying, I would give yourself at least an hour to go through everything.
If you're selected, you'll need to be ready to move to Tulsa within the next year and be willing to stay there for a year once you arrive.