Geographically Australia couldn't be further away from the best whisky producing regions of Scotland, but it is now crafting world-beating premium quality spirits. Some of them are so sought-after that distilleries cannot meet the demand for bottles.
Yes, Australian whisky's time has come. Since 2014 when Tasmanian distillery Sullivan's Cove took out the honour of "World's Best Single Malt" for its French Oak expression, the demand for the Aussie spirit has been booming.
And, if you've never tasted whisky from Down Under, it's probably because the local producers are still relatively small in scale, turning out around 100,000 bottles (combined!) per year. By contrast, some Scottish facilities produce more than that in a single day.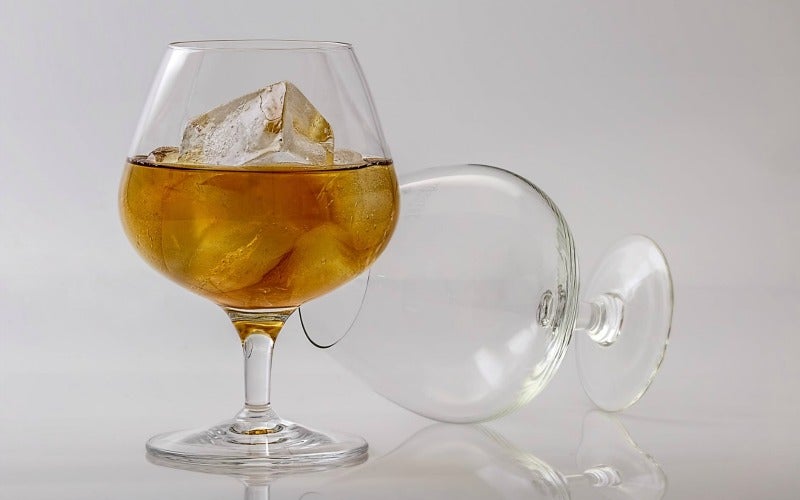 If you've never really explored it before, drinking whisky can be intimidating. Deciding what whisky to try first is a big decision. And once you decide, should you put in on ice? Drink it straight up? Try it with water? And how are you supposed to taste all these crazy flavours people keep saying you'll pick up when you sip on it?
Read more
There is nothing like a whisky to warm you up on a cool winter's evening, so here's five whiskies you should get your hands on.
Size: 700mL
Region: Victoria
Standard Drinks: 22.6
Alcohol: 41.00%
Price: $94.99 per bottle
[clear]
Made from Australian barley and aged in steamed red wine casks from the Barossa Valley, this is a uniquely Australian single malt. It has an attractive red ochre colour and a great blend of sweet and savoury on the palate. There's a reason that this was a big winner at the World Whisky Awards in 2017.
---
Size: 700mL
Region: Tasmania
Standard Drinks: 25.5
Alcohol: 46.2%
Price: $159.99 per bottle
[clear]
Northern Tasmania has famously the cleanest air and water in the world, so it's no wonder an exceptional whisky like this award winner is distilled there. It offers a sweet vanilla and citrus flavour with a softness reflecting the time it spent maturing in premium American Oak. It may be one of the best bottles in the Hellyer's Road range.
---
Size: 700mL
Region: Tasmania
Standard Drinks: 25.5
Alcohol: 46.2%
Price: $550 per bottle
[clear]
The whisky that put Australian spirits on the map, this single malt is one of the most sought after whiskies in the world. Aged in French Oak barrels, this expression has flavours of dark chocolate, maple syrup, coffee, hazelnut and dark toffee. Each hand-crafted batch is different and has the unique characteristics of the barrels it was aged in. You won't be disappointed. (If you can get it.)
---

[clear]
Matured in a single port cask, this Tasmanian single malt is delicious, intense and offers notes of butterscotch, caramel, chocolate and dried spicy fruits. It is delicately balanced and has received very high praise from whisky lovers around the world. It is rich in flavour, but drinks very easily.
---
Size: 700mL
Region: Western Australia
Standard Drinks: 23.7
Alcohol: 43%
Price: $144 per bottle
[clear]
When first released in 2016, this whisky became an instant hit and sold out immediately. It's produced in a pristine corner of Western Australia and matured in American oak bourbon barrels. It has a lovely golden colour with citrus, vanilla and spicy notes and is definitely not one to be missed.
$100 can go a surprisingly long way when it comes to whisky. (Or is it "whiskey"? It largely depends on where it was distilled.) Whatever spelling you plump for, these five whiskies all taste amazing - and they start at just $69.
Read more
---
As Lifehacker editors we write about stuff we like and think you'll like too. Lifehacker often has affiliate partnerships, so we may get a share of the revenue from your purchase.