When you base your decision entirely on well-lit photos of furniture, booking an Airbnb is always a gamble. Over on Elliot Advocacy, executive director Michelle Couch-Friedman recounted the story of one traveller who clearly lost this bet when she booked a rental in Paris — only to discover that the listing wasn't what was promised. "The place was filthy," she told Elliot. "There were bloodstained sheets, mould, and old food in the kitchen. And every shelf and closet in the entire apartment was filled with junk."
In an even worse series of events this week, a couple reportedly spent $US11,800 ($17,483) on an Airbnb in Spain that didn't even exist.
What should you do if you find yourself in an Airbnb that isn't everything as promised? Contacting Airbnb should certainly be on your list, but here's why contacting your host is just as important.
Contact your host first and take photos
If the issue is relatively minor⁠ — like you can't find any towels or the toilet's backed up — you should contact the host first and before officially filing a complaint. Your host might be able to fix the problem without involving Airbnb. (Always try to maintain contact with your host via Airbnb's direct messaging system; in the event that Airbnb must step in to resolve a dispute, they'll use your message history to make a case.)
If the issue is more than just a minor hiccup during your stay, Airbnb still recommends that you bring up the issue with your host, but you should also understand your rights. According to Airbnb's website, situations that are generally eligible for a full refund fall under three categories: You weren't able to access your rental, the listing is a misrepresentation of the actual property or the listing isn't clean (or is unsafe).
Obviously, the latter two categories are subjective; a host can pretty much argue that the property is "unclean" because of your stay⁠ — this is why documenting the property and submitting a refund claim immediately are important.
Once you discover whatever it is that's making your stay terrible (and it falls within one of these categories), take photos and a video that document the issue. Then file your claim within 24 hours through Airbnb's resolution centre. (Select your reservation and submit your issue.) You'll be asked to provide all the photos and videos you've taken, which can make or break your case.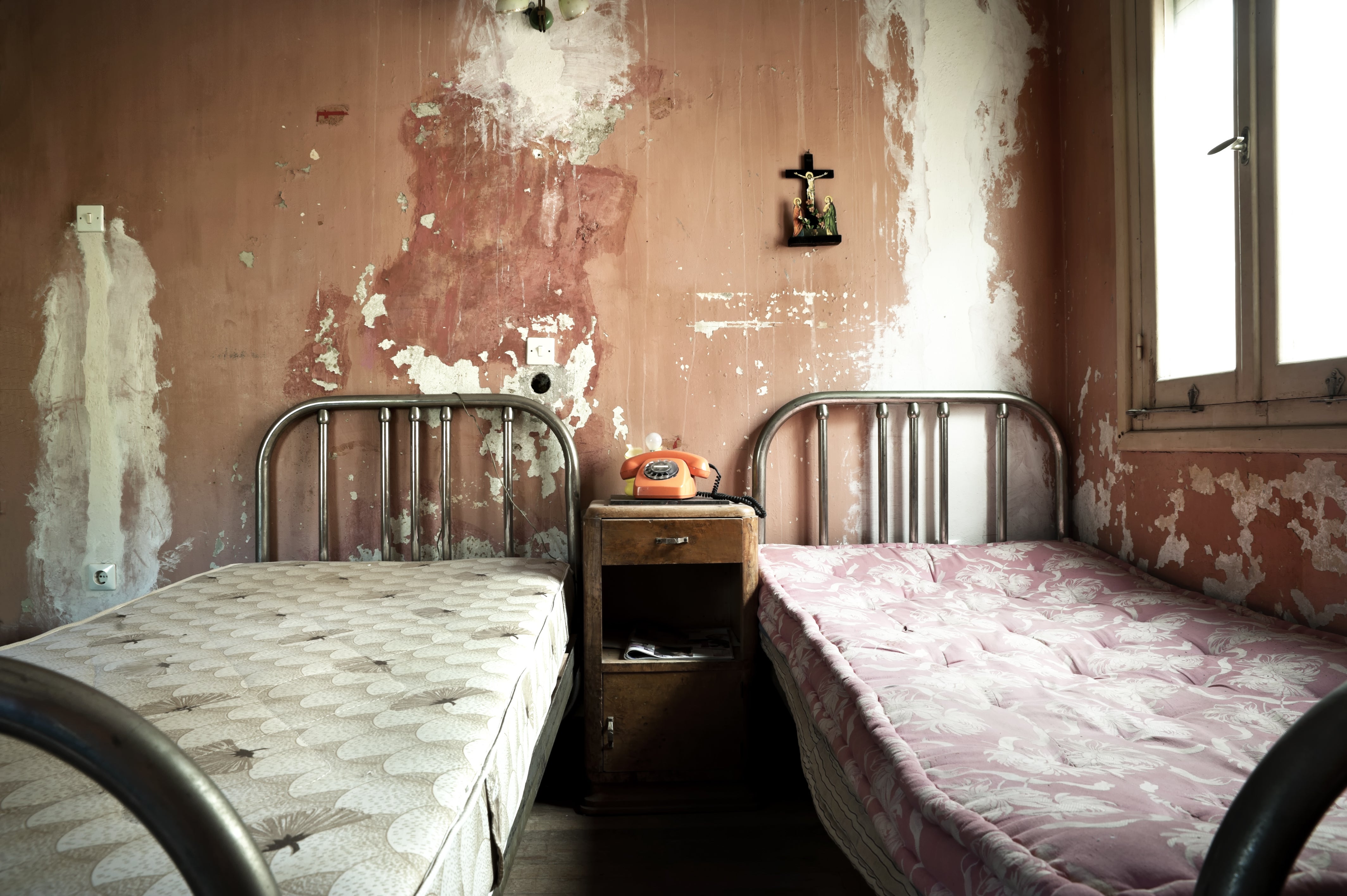 Photo: Shutterstock
Choose whether to stay or find alternative accommodations
From here, you can op to either stay at the property you booked and receive a refund or ask Airbnb to find you different accommodations — but you should know that a full refund isn't guaranteed and is ultimately at the discretion of Airbnb. In the example provided by Elliot, the issues of bloodstained sheets were considered "minor"; the other part of the problem was that the guest cancelled her reservation and moved to a hotel before allowing the host to "remedy the circumstances."
In other words, remember to play by Airbnb's rules and contact your host to inform them of the issue before you make any changes to your reservation (which is sort of a terrible policy and particularly if the problem were any more serious than a stain). According to Airbnb's policy, a host is also allowed 30 days to provide you money back, which means you shouldn't expect a refund immediately, either.
From here, you can expect your odds for a refund to be much greater. If all else fails, try tagging Airbnb on social media to get an immediate response. And if you want to avoid the problem of scam listings altogether, check out our guide so you'll never be stuck having to sleep on stained sheets.