At Lifehacker, we independently select and write about stuff we love and think you'll like too. We have affiliate and advertising partnerships, which means we may collect a share of sales or other compensation from the links on this page. BTW - prices are accurate and items in stock at the time of posting.
It's Wednesday again, which means it's time for our midweek roundup of killer online bargains! This week's best deal include $19 off CleanMyMac X, 70% off home appliances, Amazon's fitness tracker clearance sale, 60% off at EB Games, and loads of freebies! Here are the links.
Games/software
Image: Supplied
CleanMyMac X deal: Macpaw's CleanMyMac X is a user-friendly Mac utility that makes it easy to clean, protect and speed up your Mac in a few clicks. You can currently get $19 off when you purchase a 2-Mac licence. Click here for details!
50% off Audible memberships: Amazon is offering four months of its audio book service for half the usual price. That works out to $7.45 a month for your first four months. (There's no lock-in contract so you can cancel straight after.) Click here!
Cheap VPNs: Surfshark has knocked 85% off its 3-year VPN plan via Cash Rewards. The deal ends on 27 September, 2019. Click here!
Best mobile plans under $30: After a new cheap mobile plan with plenty of data? We recently went through each offering from Australian telcos big and small to find the best plans under $30. Click here! You can also see the best bang-for-buck option below:
Fanatical 'Bundlefest' sale: Fanatical is having a big sale on PC game bundles with up to 96% off the RRP. There's also a build-your-own bundle offer, so you don't get stuck with any duds. Prices start at under $2! Click here.
60% off at EB Games: EB Games is having a 'Gaming & Pop Culture' sale. You can save big on select video games, toy and figurines, gaming peripherals, clothing and assorted EB Games loot. You can get most of the listed deals in store too. Click here!
$41 PSP portable gaming consoles: Catch is currently selling Sony PSP knockoffs for $41.78 – down from $115. The unit comes with 1000 free inbuilt games. Click here!
Team 17 clearance: Veteran games publisher Team 17 is having a big clearance sale on some of its best PC titles, including the Worms and Alien Breed series, Yooka-Laylee, The Escapists' Walking Dead and Golf With Your Friends. Click here.
6. Amazon games sale: Amazon Australia is having another video games sale with select games and accessories for PS4, Xbox One, Nintendo Switch and PC going for $30 and under. Click here!
---
Computers/Gadgets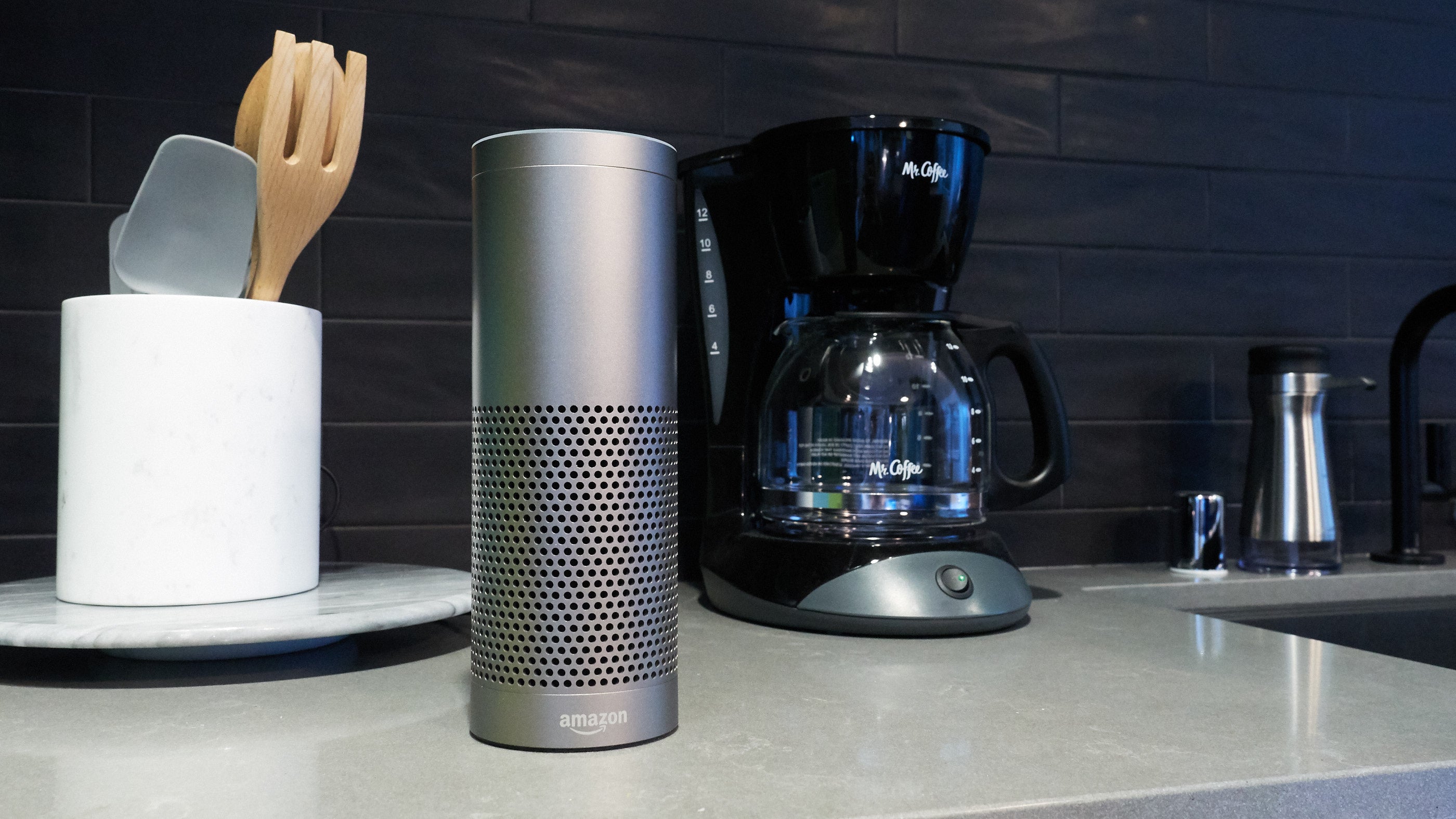 Image: Nintendo
Amazon smart home sale: Amazon is having a sale on smart home products with 20% off select products. This includes Philips Hue lighting, Bose smart speakers, security cameras, robot vacuum cleaners and heaps more. Click here to see the deals.
30% off large screen 4K TVs: Need a second TV for the bedroom or kid's playroom? Catch has knocked 30% off the JAEGER 65-ich 4K Ultra HD Smart TV – down from $999 to $698! Click here for the specs.
40% off Soniq speakers: Amazon has knocked up to 40% off Soniq wireless speakers and hi-fi systems. Prices start at just $99. Click here!
70% off home appliances: Catch is having a $2 million appliance clearance sale with up to 70% off select products. Available categories include vacuums (including Dyson), coffee machines, electric razors, assorted cooking appliances, portable air conditioners and fridges. Click here!
The Good Guys tech sale: Need a new phone, laptop or compter monitor? The Good Guys is having a tech clearance sale with up to 25% off. Click here!
Cheap robot vacuums: eBay has knocked over 40% off the RRP of Roborock S50 S5 Robot Robotic Vacuum Cleaners – down from $873 to $519.20. To get the full discount, use the code 'PSPRUNG' at checkout. Click here.
25% off watches and fitness trackers: Amazon Australia is having another watch clearance with 25% off dozens of models including smart watches and fitness bands. Click here!
Up to 50% off big-brand headphones: In addition to the above, Catch is also having a big clearance sale on popular headphones. Participating brands include Apple, Audio-Technica, Bang & Olufsen, Beats, JBL, Sennheiser, Sony and heaps more. Score up to 50% off! Click here!
Cheap NBN plans: Aussie Broadband is bringing back one of its best NBN deals, with contract-free, unlimited data plans starting at $69. All plans are contract free and there are no set-up fees. Here are the inclusions:
NBN 25 / Everyday Plan (Unlimited Data, $69 per month)
NBN 50 / Family Plan (Unlimited Data, $79 per month)
NBN 100 / Power User Plan (Unlimited Data, $99 per month)
---
Food/Drink
Image: iStock
Lifehacker Foodie Coupons: This week's best Lifehacker Coupon food deals include $10 off Click & Collect Coles orders, 30% off wine packs at Woolworths and cheap Lite n Easy meals. Click here to see the deals!
61% off Portable Pizza Ovens: eBay is selling the gas-powered EuroGrille Portable Pizza Oven for $229, which is a massive $370 off the RRP. If you love pizza, take the plunge and buy one! Then invite me around for some perfectly baked pie. (Hold the pineapple, natch.) Click here!
Cheap whisky: First Choice Liquor's eBay store is selling 700mL bottles of Aberlour 12YO Scotch Whisky for $76.50 – that's a tasty 22% off the RRP. Click here!
Woolworths bargains: Time for a groceriesrun? Here's all the deals going on at Woolies right now.
Coles bargains: Prefer to shop at Coles? Here are there deals!
---
Miscellaneous
57% off metal detectors: Have you ever spotted one of those metal-detector guys on the beach and wished you could have a piece of the action? Amazon is currently selling Intey's waterproof metal detector complete with folding shovel for $67.99 – a saving of $89! Click here.
Half-price Tommy Hilfiger watches: Catch has also slashed more than 50% off the RRP of Tommy Hilfiger watches for men and women. You can also score big discounts on Tommy Hilfiger bags, footwear, belts and wallets. Click here!
Extra 15% off eBay tech: You can currently shave an additional 15% off a huge range of tech products at eBay when you use the discount code 'PHIZZ15'. Laptops, smartphones, tablets, video game consoles and headphones are all up for grabs. Click here!
Cheap bar fridges: Catch is also having a clearance sale on bar fridges with up to 60% off select models. Whatcha waiting for? Upgrade that man cave, now! Click here.
fs: You can currently score up to 70% off hotels and travel packages at Click here.
10% off Lovehoney deluxe toys: You can currently score 10% off deluxe adult toys from Lovehoney. Click here for some handpicked (ew) highlights!
Catch 'After Dark' sale: Daily deals site Catch is having an adults-only sale on gadgets that go buzz in the night. Choose from over 900 products! Click here.
---
Freebies
Image: Supplied
Free NBN trial: Here's an interesting offer from a new Aussie NBN provider. For a limited time, you can sign up to be an NBN network tester with FibreMax for three months. There are no obligations to stick with the service after the three-month trial and you don't even have to hand over your credit card info. So you're essentially getting three months of internet for free. Click here for details.
Free online courses: Like the meme says, learn to code. You can currently sign up to scores of Udemy online courses for free, saving you hundreds of dollars. Available topics include Python 3, Unity 3D, C#, Android apps and more. Click here!
Free Batman video games: You can get the entire Lego Batman trilogy and Arkham Collection on PC for free right now. To get the free downloads, head to the Epic Game store. The offer ends on September 27. Click here to check out more bargains.
Free video game ebooks: Gamesradar is giving away six free ebooks valued at over $18 each when you vote in their annual Golden Joystick awards. If you can't be bothered voting, the free links can also be found on OzBargain. The boos on offer include Minecraft and Fortnite strategy guides, the Retro Gamer Annual, a book about Hideo Koj!ma and the best of Edge magazine. Click here!
Free Android apps: The Google Play Store regularly slashes the price of games and applications by 100%. Click here for some highlights!
Free Samsung Galaxy Watch: Optus is giving away free Samsung Galaxy Watch Active smartwatches with select Galaxy phone plans. Here are the available options!
Samsung Galaxy S10 plans:
Samsung Galaxy S10+ plans:
Samsung Galaxy Note 10+ plans
The deal runs until October 7, and the Watch has to be redeemed by October 21.
---