Planning a big trip to Disney World and not sure what to do? With these handy tips, courtesy of our Lifehacker readers local to the U.S., you'll be armed with the best knowledge to bring to the House of Mouse.
We'll start with an easy one.
Save money
"Bring your own food and drinks. Disney allows coolers and bags up to a certain size into the park (it will be checked at the gate for any contraband) but you are free to bring food and drinks into the park (no glass and no alcohol). Also, anywhere you can get fountain soft drinks will give you free cups of water."" gatorbait28

"When you get a burger, order a double burger and an extra bun. Conversely, some places will let you order just the entree without the sides (chicken nuggets without fries). This will save you about $US2 ($3)."" echo125488

You can buy plenty of Disney souvenirs cheaper at other stores, which might seem weird, but as gatorbait points out, you can get a cheaper autograph book for the costumed characters to sign.

Characters also trade pins with guests. Mel buys about 50 pins on eBay before going to the park, so they and their son have plenty of pins to trade in for new ones. "My son always asks them for trivia questions. If you get the question right, they'll show you what their mystery pins are prior to a trade."

"If you're going for more than 10 days over a 1 year period, the annual pass is the best deal. Annual passholders receive free parking at the parks. You also receive a discount at some dining locations and on some merchandise."" PurpleWaterBottle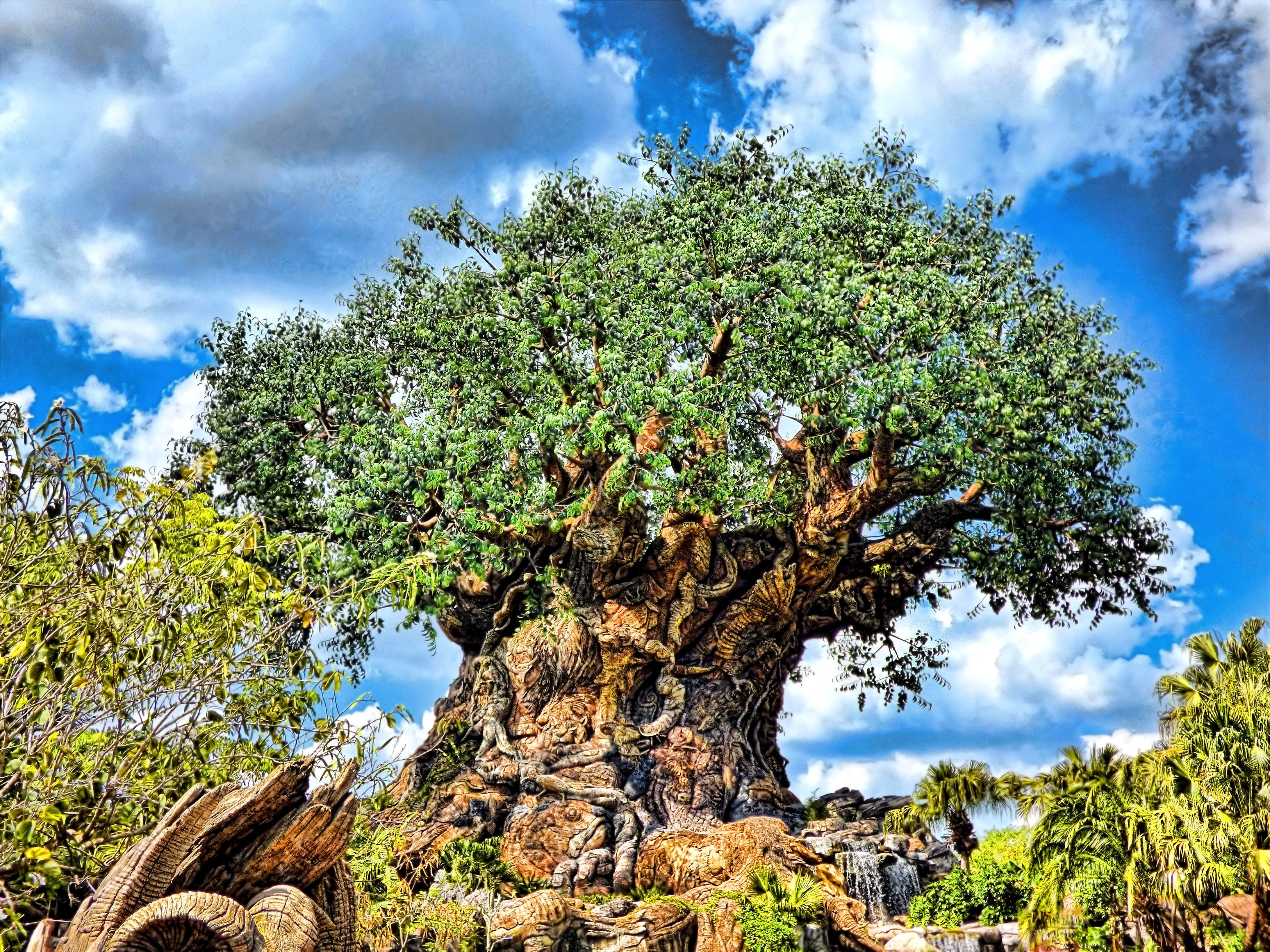 Jennifer Lynn)" loading="lazy" > The Tree of Life at the Animal Kingdom (Photo:
Jennifer Lynn
)
Use the meal plan
The meal plan isn't for saving money, it could actually cost more. It's for guaranteeing spots at the best restaurants, and saving yourself the time and decision-making process once you get into the park.

"I am a huge fan of the deluxe meal plan. The best way to use it is to have a big breakfast/brunch at one of the buffets, use your snacks throughout the day if you get hungry, and then use two meal credits for dinner at the nicest places in the resort. It sounds like a waste to use two meals at once (especially considering the price), but a lot of them are really worth it. Our best memory from our last trip was watching the fireworks from the California Grill at the Contemporary."" jodathejoda

"If you get a package deal and get a meal plan, you can also make use of it at Disney Springs (formerly Downtown Disney) at a number of their restaurants."" Texas Native

"It is way cheaper to just pay for meals out of pocket. Even if it is offered free, do not get it as taking the free meal plan means that you do not qualify for room discounts, which have a higher value."" Jamie McKillop

"The Dining Plan is cheaper than buying the same foods al a carte. I think for 5 nights it's about $US1200 ($1,766) for 4 people (one child). That's $US60 ($88)/day/person. Yes, you *can* eat more cheaply, but I really appreciate sitting down in a real restaurant a few times as a break from the heat and crowds. The quick service places are usually a nightmare."" NotYeezus
Plan ahead
"Make sure to book your 3 fast passes before going to the park. If you are staying at a resort on property, you can book fast passes up to 60 days in advance. If you are not staying on property, you can book fast passes up to 30 days in advance."" gatorbait28

On certain days, resort guests can enter the park before anyone else for "magic hours," say bnceo and Taipans. Check Disney's calendar when planning your trip.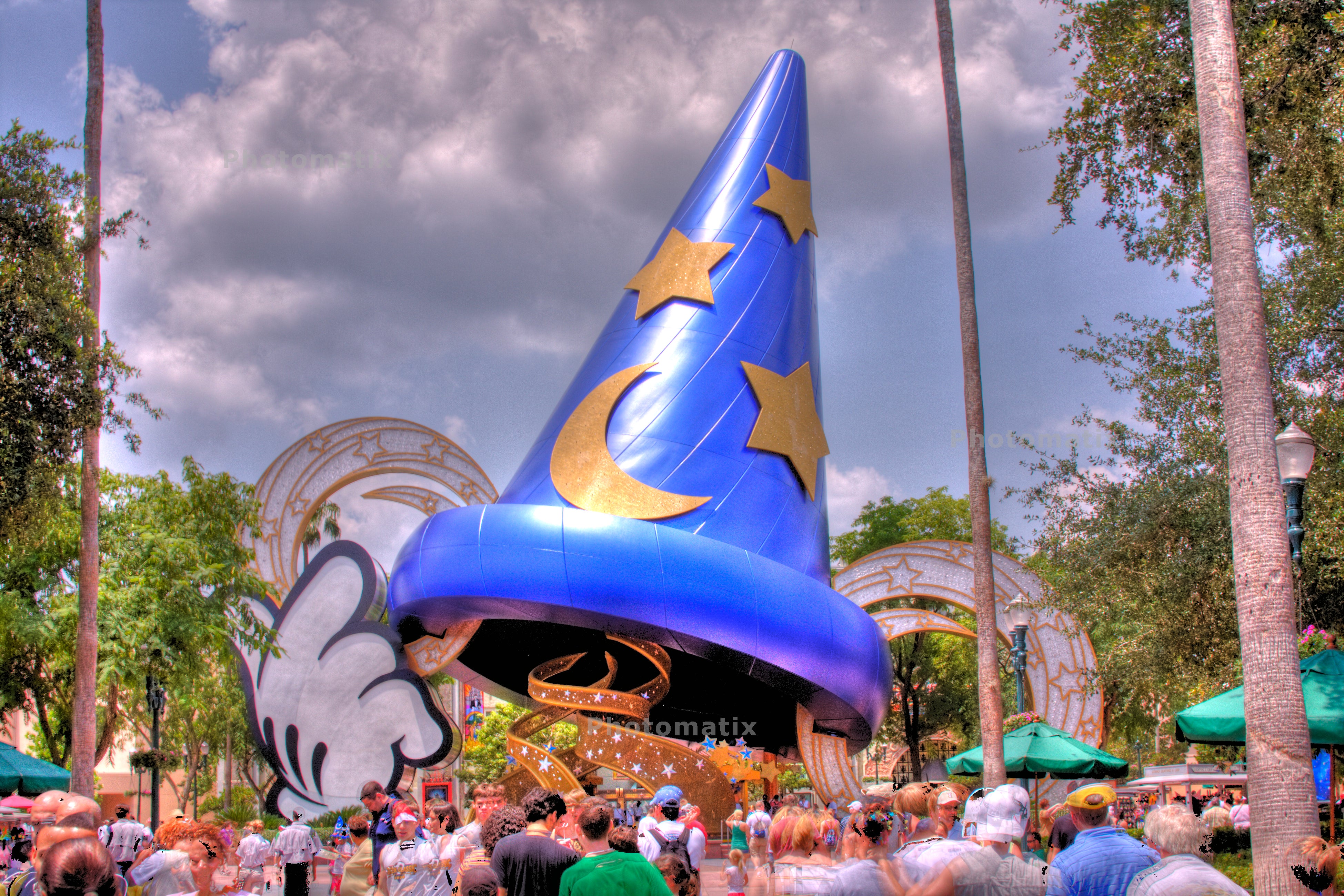 Use these resources
Get Disney's official app. "I cannot emphasise downloading the app and bringing spare battery chargers enough," says Zoom. "Downloading the app lets you maximise your FastPass usage because it tells you the current wait times. It also lets you plan your route around the park more efficiently."

Undercover Tourist's crowd calendar predicts crowd sizes for each park on any given day. Some commenters disagree on how well these third-party guides really work, but at least most of them are cheap or free.

For $US15 ($22), you can plan your trip on the Touring Plans app, which helps you optimise which rides to take in what order. "They keep tons of data for every ride, every day and can predict within ~30 seconds how long every ride wait will be," says Ridley90.

AllenaTapia recommends looking up all the suggestions of "Tour Guide Mike," a.k.a. Michael's VIPs. Five years ago Allena used Mike's strategies and "never waited in line more than 30 minutes, high season."

WinglessVictory has a tip from The Unofficial Guide to Disney World. "For rides that aren't continuously loading (like Dumbo, and the tea cup ride) they recommend the Bubba Relay. Dad gets in line with the kids and Mum counts back however many people the ride will hold and gets in line. By the time Dad gets off with the kids, Mum will be toward the front of the line and she can take the kids on again."
Time it right
Disney World is never quite out of season, but its crowds do ebb and flow. "Generally," says WoodenRobot, "Orlando is least crowded after Labour Day weekend and before autumn break." Gatorbait28 also recommends January and February. But avoid marathon week in January, says dakpluto.

Show up early, 30-60 minutes before the morning "rope drop." "You'll have the run of the park for a few hours," says MarkK. "My family has gotten there early enough that our bodies were brushing up against the chain they drop to let people in. We got on all the popular, slow-loading rides in the first two hours," says HGHyouworksogood.

Nap in the afternoon! Many many commenters recommend this, especially if you've gotten to the park early. Get indoors, chill at your resort or hotel, then go back for the evening.
Prep your kids
Commenters agreed that strollers will save you. "If your kids are small enough to fit into a stroller, stuff them in one," says HGHyouworksogood. "I did for my 5 and 3-year-old. It gets you around the park faster, saves their legs from walking fatigue and keeps them from wandering off."

Or (and of course this depends on the kid) wait until your kids are older. "It may sound kinda harsh, but DO NOT go to Disney with kids under 5 years old. The simple fact is that they can't endure it, don't comprehend it and won't remember it. Conversely, kids in the 8, 9, 10 range are enthralled by the experience, have much more physical and emotional stamina and will remember it forever."" andrewb812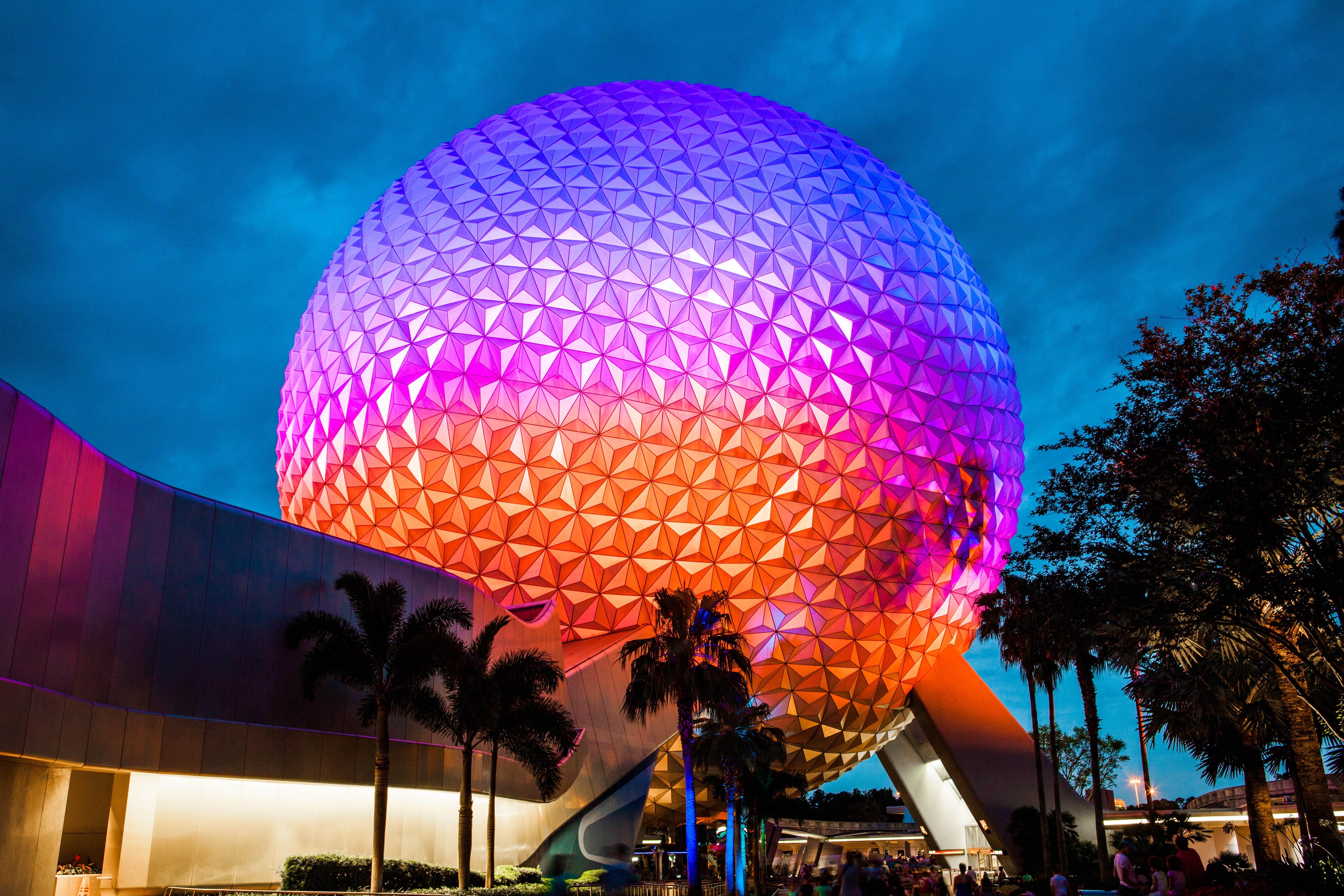 Anthony Quintano)" loading="lazy" > Spaceship Earth at Epcot (Photo:
Anthony Quintano
)
Get in position
For a good view of the Magic Kingdom parade, Brad Kuhn recommends standing near the very end of the route in the Main Street square. There's a store next to the doors that the parade exits through; if you stand by the doors of the store, says Brad, you'll see everyone straight on, then from the side. "Everyone keeps up their act until they're way beyond the doors and out of sight so you don't even see them break character watching them out the exit."

"Proceed to the BACK of the park first. People tend to queue up for the first things they see," says dakpluto. Read their comment for specific things to hit first in each park.

"It's easy to miss, but there's a Coca-Cola attraction in Epcot called Club Cool where you can try free Coke products from around the world. Some are great, like Kinley, a lemon-flavored soda from Israel."" WoodenRobot

"Animal Kingdom is notorious for having rare characters standing outside of their park entrance. We always make sure to pay attention to the right side when entering or leaving the park because you never know who you'll see.""Mel

"At Magic Kingdom, one great way to pass up the time when it's crowded is to do the Sorcerers of the Magic Kingdom card game. It's fun for kids and adults alike and you get some souvenir cards for free. You can get a pack of cards per person per day."" echo125488

"If you are at Epcot and want to watch Illuminations, the restaurant (the rose and crown) in UK is the best seat in the house. While the entire show is intended to be watched from any country, they actually load the fireworks frm directly across England."" Shannon

"There are a ton of incredibly designed and themed resorts that are a treat just to explore. You can spend a whole day hopping from one resort to the next. If they ask why you're there, tell them you're eating at their full service restaurant. You can take buses either from the parks or Disney Springs. The best resorts are on the monorail in front of Magic Kingdom: The Grand Floridian, the Polynesian, and the Contemporary."" mouseclicker (read their comment for more resort suggestions)

"MK has a barber shop right near the front which has reasonably priced haircuts ($20-25) from what I remember). They also offer first hair cuts for kids. This can be a relatively cheap, memorable experience for parents. The staff there are great and make the experience easy and fun for the kids."" gatorbait28
Tell the staff what you're celebrating
Whatever makes you or your trip special, tell someone on staff. "My wife and I honeymooned at the park, we mentioned that's why we were there," says Peter M. Smith. "A couple of pins were handed to us, we stuck them on our bags, and for the rest of the week we'd get random free things. An extra appetiser, glass of wine, etc…"

Really, "anything can be a cause for celebration," says tweak45. "I talked to a woman on the shuttle who was there to celebrate successfully losing 45kg. She got a celebration pin from her resort and everyone congratulated her the whole time, which I'm sure provided a hell of a lot of warm fuzzies." Tweak45 and their partner got special pins on an anniversary trip, and the staff consistently congratulated them.

"When we're celebrating birthdays, the birthday boy or girl will often get a free cupcake," says PurpleWaterBottle. "Get one of the "˜First Time Visitor' pins, and smile a lot," says whiskeytango.
There are so many more tips that we don't have time to list here. Go read the original thread, where we've starred over 50 tips under the "Staff" tab.