Microsoft "re-released" Windows 1.0 this week as part of a partnership with that Stranger Things show I have yet to binge on Netflix. While it's free for you to download and play with, it's not really Windows 1.0, because it's full of puzzles and all sorts of other promotional tie-ins that didn't exist back in 1985 when Windows 1.0 first debuted. Here's how to get a clean copy.
While the app is certainly worth checking out for its geek appeal, there's no reason why you can't spend a few moments revisiting Windows 1.0 proper. Depending on your age, this might be the very first time you've ever seen this early version of the OS — the very building blocks for the modern-day Windows you're probably using right now. (And if you're on a Mac, it's a lot easier to play around in Windows 1.0 than to virtualise a new copy of Windows and install the Stranger Things version of Windows 1.0 on that.)
Playing with Windows 1.0 in your web browser
Obviously, Windows 1.0 is a little ancient. In fact, your old-and-busted dumb phone could probably handle its system requirements: 256Kb of memory, a thing called a "hard drive" (or two double-sided disk drives), and some crazy "graphics card" contraption. Wild, isn't it?
It should come as little surprise that you can easily run Windows 1.0 right out of your Web browser. And there are plenty of sites that offer emulators of Microsoft's classic OS. I'm a big fan of this one over at PCjs Machines, because the "enhanced colour display" version of Windows 1.0 looks a bit prettier than grey-on-black:

PCjs Machines" loading="lazy" > Screenshot: David Murphy,
PCjs Machines
I mean, just look at how that Reversi game pops: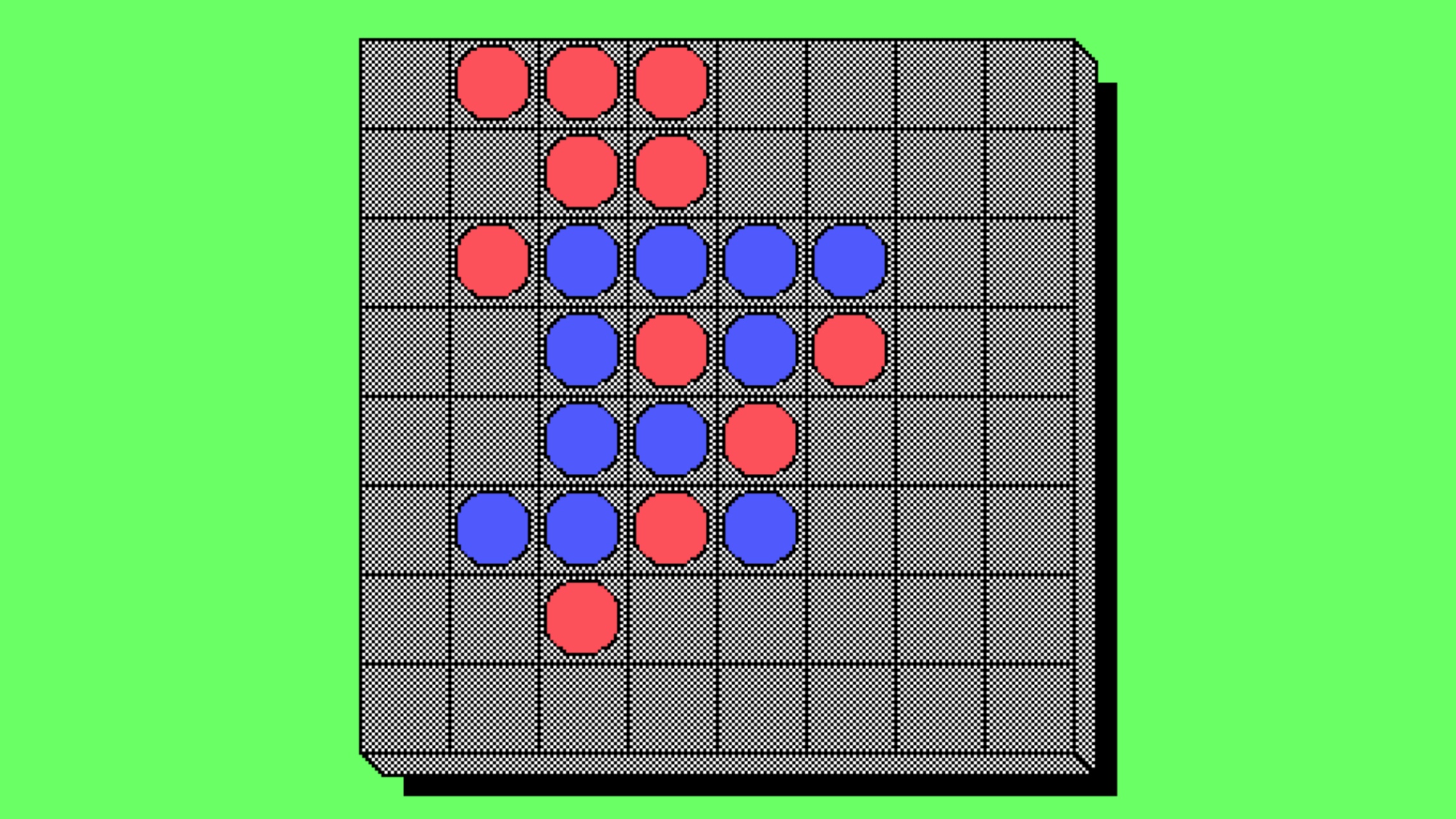 Screenshot: David Murphy
Not only does this emulator allow you to save your virtual hard drive so you can continue whatever you were working on later—I'll be amazed if you have work to finish later on Windows 1.0—but you can also pop in an emulated floppy disk of a number of different apps and games. I tried playing Commander Keen, but this iteration of Windows 1.0 didn't have enough memory to run it. And, no, Wolfenstein 3D wouldn't work either.
If you want to customise your own virtual PC for emulating forgotten operating systems, I recommend checking out the emulator over at copy.sh. You can pick from a variety of preconfigured operating systems, or you can load your own (via a CD, floppy disk, or hard drive disk image). Go the latter route, and you'll also be able to customise how much memory and video memory your virtual system should have, all in your browser.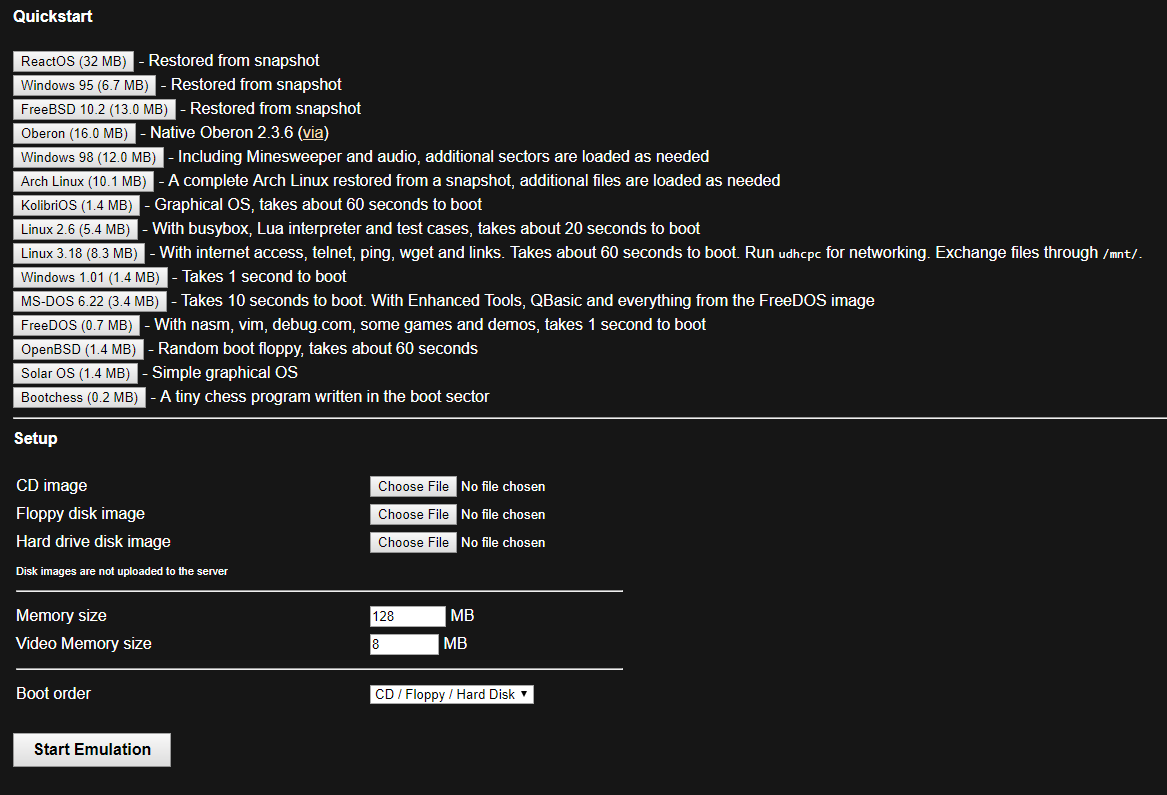 You'll undoubtedly get bored with Windows 1.0 after a few minutes — I mean, it's no Windows 3.1, that's for sure — but this exercise is a fun little trip down nostalgia lane. If anything, it's a great reminder that you can still run plenty of classic operating systems in your browser, if you ever want to relive your youth, practice your Linux skills, or if you have a serious need for Windows 95 out of the blue. The same goes true for Commander Keen and Wolfenstein 3D, which I know you were sad about.