Microsoft has only recently updated the Windows OS with the May release, titled Version 1903, but already its 2020 version is in the works and it promises some interesting new features – including a seriously big change to how passwords work.
Codenamed 20H1, the upcoming update build promises to give you the option to go password-less. Instead of the usual password, you will be able to enable access to your laptop using facial recognition (via Windows Hello Face), your fingerprint or a PIN.
Image: Microsoft
According to a blog post on the Windows Insider Program, "enabling password-less sign in will switch all Microsoft accounts on your Windows 10 device to modern authentication" meaning no more of your dodgy 'password123's.
Those of you who are still running Windows 7 or earlier need to install critical patches that fix a recently-discovered security bug on older versions of Windows.
Read more
Some other interesting features you can look forward to are the inclusion of the phone screen feature support for more PCs like the Surface devices (laptops and Pros) as well as introducing the ability to create events through Windows desktop calendar feature.
But, before 20H1 is unleashed on the world, Windows will release the second update for 2019 in September, codenamed 19H2. The word on this update's upcoming features is still under lock and key but it looks as if "third-part digital assistants" like Amazon's Alexa and Google Assistant will be given access to unlock Windows 10 devices, according to Windows' latest blog post.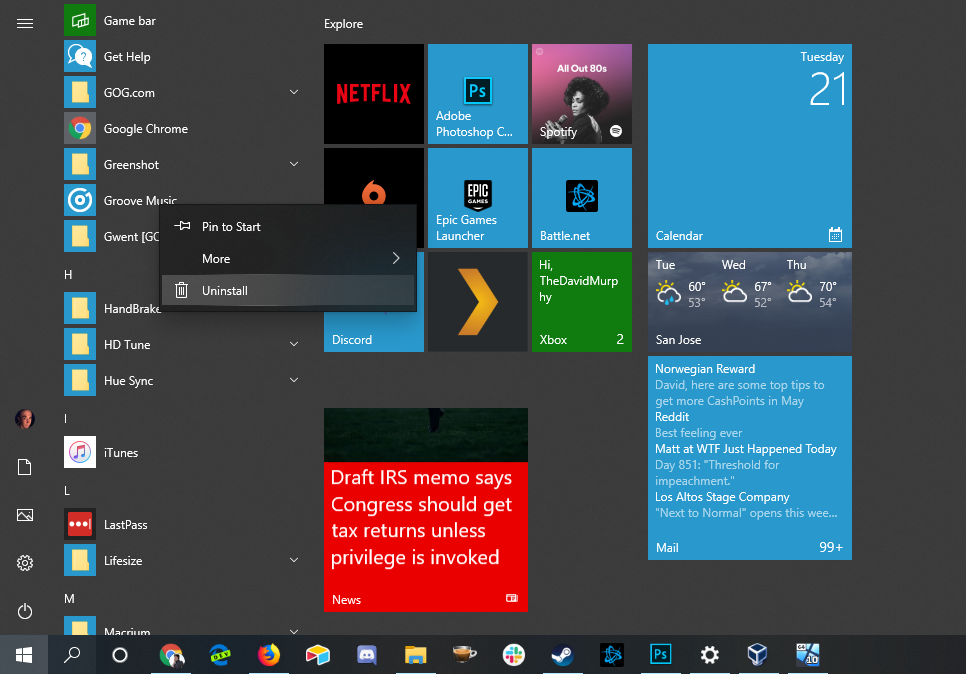 Microsoft officially launched the Windows 10 May 2019 update today for all to consume—all who haven't already been beta-testing it for months, that is. Acquiring said update is easy. Click the Start button, type in "Updates," click on the "Check for Updates" option that pops up, and click on the can't-miss-it "Check for Updates" button in the subsequent screen. If you see a listing for a "Windows 10, version 1930" update, that's the one you want.
Read more
While the updates sound great, we just hope our Windows devices can handle the extra features unlike others who seem to be facing issues.
The latest Windows 10 update SCREWED UP MY PC ????

— Cᴀʟᴇʙ ???? (@PlaySimsYT) July 16, 2019
With Windows 10 you don't have time to personalise anything as its always having issues, failed updates etc.

— Jim Caddis (@JimCaddis) July 16, 2019
[Via Express]