At Lifehacker, we independently select and write about stuff we love and think you'll like too. We have affiliate and advertising partnerships, which means we may collect a share of sales or other compensation from the links on this page. BTW - prices are accurate and items in stock at the time of posting.
After months of the daily grind in your place of employment, it's nice to pack it all in and enjoy an escape to a tropical island or secluded snowy mountain for a week or so. Unfortunately, a fair few Australians aren't doing anything of the sort according to a new study – and they're getting burnt out because of it.
Are you planning on taking a summer holiday this year?
Read more
The study, completed by Skyscanner and WorkScore, found one in five Australians hadn't taken annual leave in the past 12 months. Adding to that, around 140 million days of annual leave had been accrued and unused, according to Roy Morgan figures last month.
Australians also felt guilty when they did take leave, according to the study, with 43 per cent admitting guilt or feeling anxious when going on holidays and 50 per cent admitting they still check emails.
With all that in mind, here's some much-needed inspiration for holiday ideas to help you decide the best places for a short holiday break to reset your mind.
Inter-state holidays
Image: Getty Images
The best place to start for a short trip is within Australia. Flights are much cheaper and packing is less of a chore and with Australia being so large and varied, you're bound to find a place you've never been to before.
If you're looking for a more mountainous and cool adventure, try out NSW's Snowy Mountains region, Tasmania's Cradle Mountain or Victoria's Alpine National Park. If warm, tropical beach weather is what you've been craving, there's kilometres of coastline in Queensland's Far North.
Why it'll chill you out: Inter-state holidays can make a short break away from work less daunting as there's no need to sort out your password, learn a new language or exchange currency.
New Zealand
Image: Getty Images
Being only a few hours flight away for east coast dwellers, New Zealand is just far enough to be considered overseas. More for the adventure and nature types, New Zealand's north island is filled with volcanos and rolling green hills while the south island has dramatic mountains and the cheeky Kea parrot. If you love The Lord of the Rings series and driving through ridiculous mountain scenery, this is a must.
Why it'll chill you out: Fresh mountain air and limited human contact for long stretches of road is the perfect way to forget about your stressful workplace. Plus, it's just a short flight away.
South Pacific
Image: Getty Images
Next up if you need a vacation in the traditional sense of the word (i.e. intentionally doing nothing) is the South Pacific. New Caledonia, Vanuatu and Fiji are all great spots to lie in the sun by the beach for countless hours of the day and will only set you back flights starting from the four-hour mark. Pretty perfect for a sneaky week off work.
Why it'll chill you out: Limited internet coverage across the more remote islands in the South Pacific means you won't be able to quickly check your emails. Plus, trying to read a phone screen with all that sun in your eyes is going to make it too difficult.
South East Asia
Image: Getty Images
People often say Bali is the second home for Australians and it's because its partially because due to it being a short (and mostly cheap) flight. Bali and nearby South East Asian hotspots like Thailand's Phuket or Bangkok and Vietnam's Ho Chi Minh let you experience new cultures and foods without totally breaking your bank. It's a great escape if you're short on cash and love tropical weather.
Why it'll chill you out: While internet coverage is excellent across South East Asia, you'll be so busy with the city bustle and food options you won't have time to think about work.
East Asia
Image: Getty Images
If you don't mind a slightly longer flight then consider East Asian destinations in Japan, South Korea and the more northern cities of China. They are the furthest away on the list, but you can still reach many of them in a single flight under 10 hours.
Japan's Tokyo is great for anime, karaoke and seeing the iconic Mount Fuji while South Korea's Seoul is a bustling metropolitan with scores of delicious food. Chinese cities like Beijing are good places for visiting nearby historical monuments like the Great Wall of China while Shanghai is the perfect destination for tech fanatics.
Why it'll chill you out: Great shopping, amazing food and karaoke will replace your busy workplace schedule with a jam-packed vacationing one.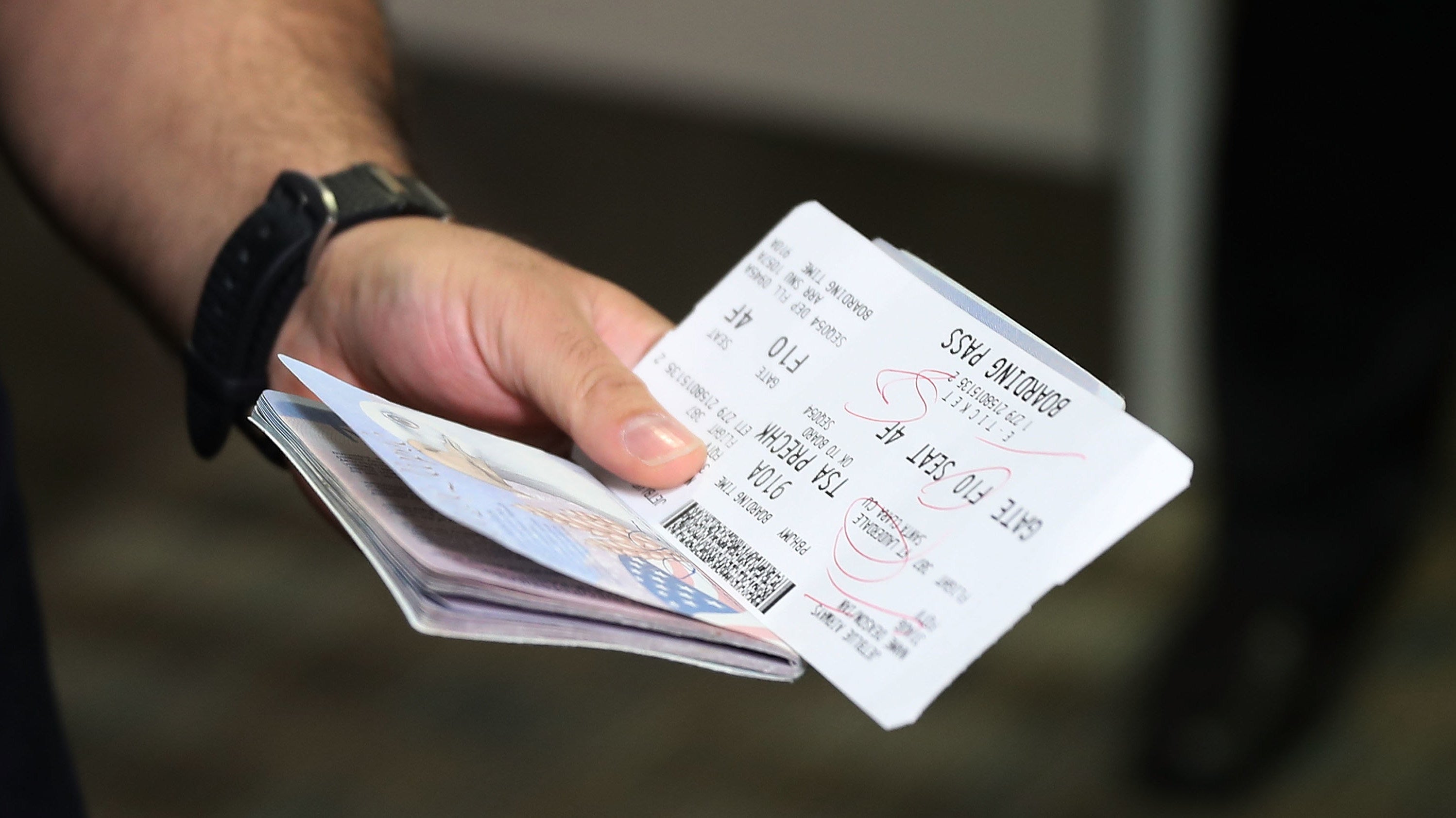 Before you travel overseas, don't forget to pack the essentials like a proper visa, if it's necessary and your passport. And while this tip may seem obvious, you should also make sure your passport has blank pages when travelling internationally as some countries require them for you to enter the country.
Read more