There are graveyards of mangled bicycles sitting in vacant lots throughout villages and major cities in China. Local governments have long struggled with what to do with the millions of abandoned bicycles — the result of an initial oversupply to support the country's bike share program (that later fell apart after major companies involved declared bankruptcy.)
Bicycles, whether broken or not, have major recyclable value here because their metal scraps and tires can be still be repurposed. You have a lot of options, therefore, when you decide you're done with your old bicycle — depending on your local resources.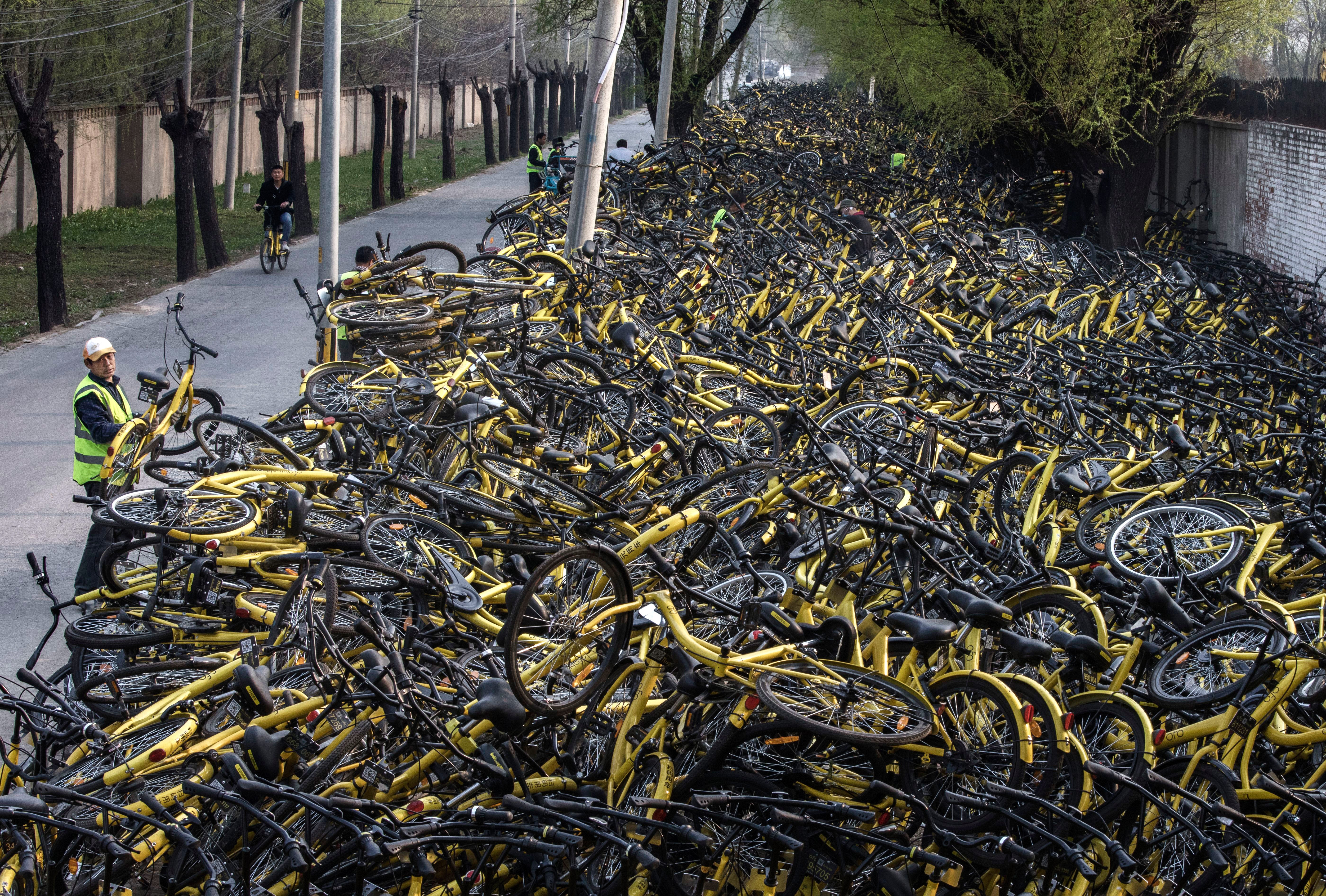 Getty Images" loading="lazy" > Photo: Kevin Frayer,
Getty Images
Some local recycling programs may already accept bicycles. To check, you should search online for your local program's rules or use. A quick Google search will give you options in your area, as well as direct you to a number of national programs like Bikes 4 Life, which is a non-profit charity aiming to alleviate poverty in Australia and overseas.
You might find that local bike shops, recovery facilities, or junk services like 1-800-Got-Junk might show up in these results. If you choose to bring your bike or bike parts to any of these facilities or use a junk-hauling service, ask how your bicycle is being recycled. (According to 1-800-Got-Junk's website, they will bring your bike to a recycling facility or donate it, but using this service obviously comes at a cost.)
If you'd rather donate your bicycle, that's a viable option, even if it's not in the best condition. There's plenty of local, non-profit programs that accept bicycles for reuse. Some local charity shops like Vinnies will also accept used bikes.
When it comes time to find a new bike, consider buying one that's recycled or preowned. Just be sure to give it a test ride, check the brakes, and look for any bends, dents or rust, as we've written about before. And if you want to experiment with other sustainable bikes, you can even buy ones made from bamboo. Again, you should test ride whenever possible, in case a bamboo bike isn't your thing.