It's finally happening. Any month now, Apple will launch Apple TV+ – a new streaming entertainment service that is set to rival Netflix's dominance when it comes to original content. Apple has clearly spared no expense on the launch lineup, which will include new series from JJ Abrams, Sesame Street Workshop, Jennifer Aniston, M. Night Shyamalan, Oprah Winfrey and even Stephen Spielberg!
Here are all the shows that have been announced thus far.
Apple recently unveiled its upcoming TV+ streaming service at a special event in California. Yes, it's yet another SVOD platform that will compete against Netflix, Foxtel, Stan, Hayu and Amazon Prime Video in Australia.
If you've already subscribed to some of the above services, adding another to your monthly bill is a big ask – which is precisely why Apple is investing so heavily in original content. (Over $1 billion has reportedly been spent on its programming thus far.)
In short, there will soon be a cavalcade of new "prestige television" that can only be legally accessed through Apple TV+. (On the plus side, you don't actually need an iOS device – the app will be available on a range of third-party hardware including smart TVs from Samsung, LG and Sony.)
Early this morning, Apple announced the launch of its new streaming game and TV services. Apple Arcade and Apple TV+ will deliver streaming content to keep us entertained and signals Apple's shift into the services business and the beginning of a change in how it cooperates with third parties. Here's what you need to know.
Read more
So what does the service have in the pipeline for binge addicts to get excited about? During the launch event, Apple gave a sneak peek at around 15 shows which is reportedly only a small percentage of the launch lineup.
As previously reported, there's a conscious shift away from gritty, "hard R" fare which is a staple of HBO's original programming. Instead, Apple will be concentrating on more family-friendly fare that will fall somewhere between Disney+ and Netflix. (That's not to say everything is aimed at kids – but don't expect lashings of gore and nudity either.)
Without further ado, here are the shows we currently know about. (Details are pretty sparse at the moment, but we've included official synopses where we could find them.)
Amazing Stories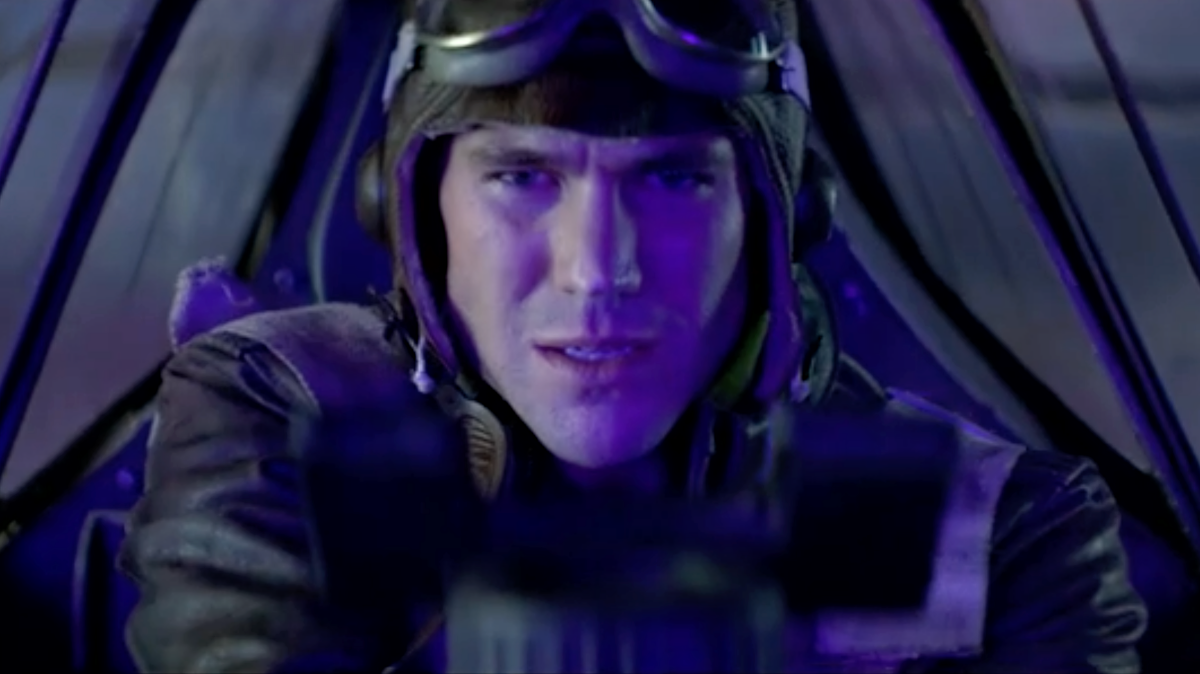 Reimagining the anthology from visionary Steven Spielberg, "Amazing Stories," executive produced by Spielberg, will transport the audience to worlds of wonder through the lens of today's most imaginative filmmakers, directors and writers.
Little Voice
Described as "Clerks for a new generation", this series follows the highs and lows of a struggling singer-songwriter in New York City. Co-created by JJ Abrams.
Hala
Muslim teenager Hala copes with the unraveling of her family as she comes into her own.
Helpsters
From Sesame Street Workshop, this family-friendly series is all about monsters who love to help people.
See
An epic, world-building drama set in a future when the human race has lost the sense of sight, and society has had to find new ways to interact, to build, to hunt, to survive. All of that is challenged when a set of twins with sight is born.
Little America
Inspired by the true stories featured by Epic Magazine, "Little America" will go beyond the headlines to look at the funny, romantic, heartfelt, inspiring and surprising stories of immigrants in America, when they're more relevant now than ever.
The Morning Show
An inside look at the lives of the people who help America wake up in the morning, this series explores the unique challenges faced by the women (and men) who carry out this daily televised ritual. Starring Reese Witherspoon and Jennifer Aniston.
Truth Be Told
A family tries to solve the mystery surrounding their father's death.
For All Mankind
The series explores what would have happened if the global space race had never ended.
Dickinson
An inside look at the world of writer Emily Dickinson.
Central Park
An animated musical series that tells the story of a how a family of caretakers, who live and work in Central Park, end up saving the park, and basically the world.
M. Night Shyamalan's Servant
A new thriller series from the creative mind behind The Sixth Sense, Unbreakable, Signs and Split.
Mythic Quest
A comedy set in a video game development studio that will explore the intricacies of the human condition through hilarious and innovative ways
Home Before Dark
A young girl moves from Brooklyn to the small lakeside town her father left behind. While there, her dogged pursuit of the truth leads her to unearth a cold case that everyone in town, including her own father, tried hard to bury.
---
And here's the sizzle reel that accompanied the announcement:
Based on these (admittedly very brief) snippets, the standout shows appear to be For All Mankind, Home Before Dark, See, The Morning Show and Amazing Stories. Or at least, that's the impression we get from their frequent appearances in the sizzle reel.
We're not entirely sure if Apple's offering will be worth your while just yet. It will all come down to the quality – and quantity – of original content. (The app will also offer streaming suggestions from over 150 streaming apps, although accessing these will presumably come at an extra cost.)
Apple TV+ is expected to launch globally in May with pricing and local availability to be announced over the coming weeks. Look out for a full review of the service, coming soon.