If you're the sort of person who likes to go out for a Sunday drive or wander off the beaten path from time to time, there are a couple of apps (one seasoned and one newbie) that might help you find your way.
Roadtrippers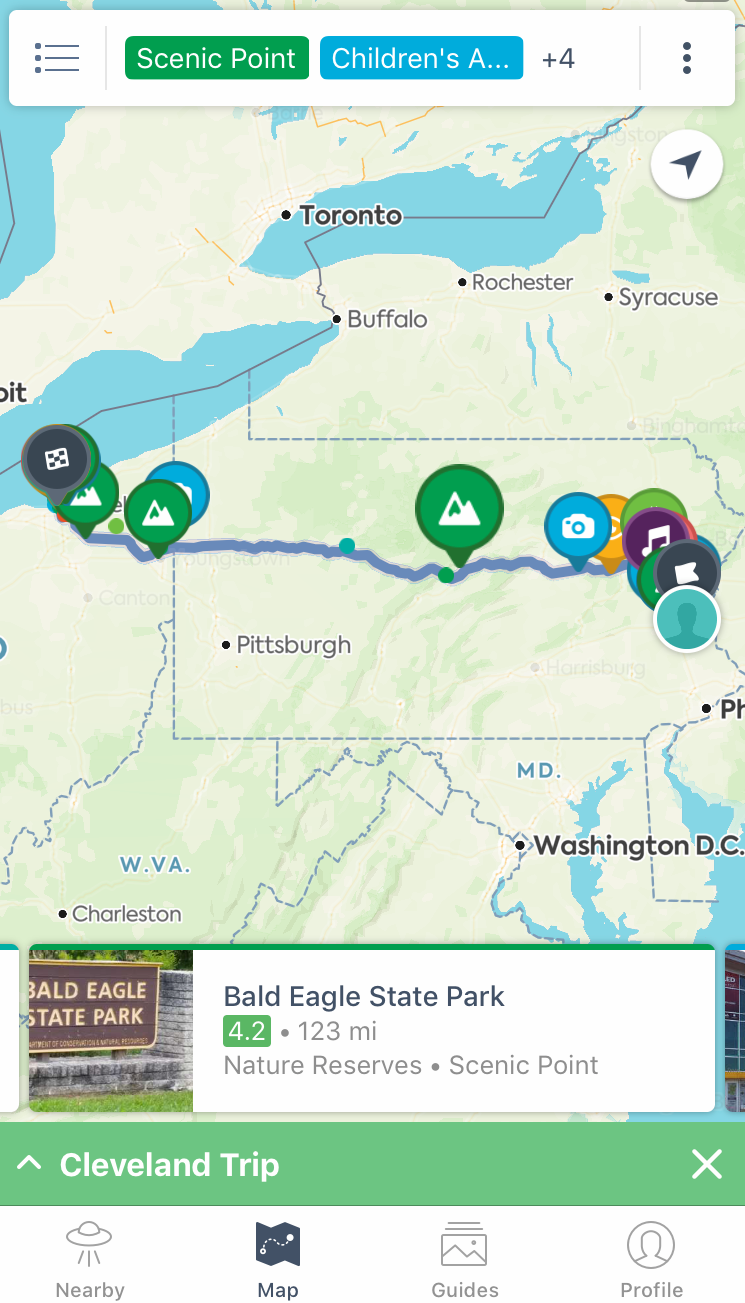 Screenshot: Meghan Moravcik Walbert
Roadtrippers, a web and mobile travel planning platform, has a popular app that is available for both iOS and Android. If you're planning a road trip, this app can identify points of interest like trails, hikes, scenic points, parks and nature reserves along the way.
If you're the type to plan ahead, you can probably more easily create the trip on the desktop version first and then view it on your app when you hit the road. (Playing around with the desktop version is how I discovered there is a place called Reptiland, which we pass a few times a year on our way to visit family and which I am now obligated to take my son.) But the app works fine on the fly, too.
Roadtrippers is also helpful in finding a new scenic walk in your town or in whatever area you are travelling to or exploring.
Of course, if you want a truly classic road-wandering experience, you could always go old-school and bust out the paper maps. That's fun, too.