I am a wimp when it comes to pepper-based, spicy "red" heat, but I have a high threshold for the sinus-clearing "green" heat of wasabi and horseradish. Beyond dabbing a bit of sushi with the green paste, I like to keep a jar of the powder around to zhuzh up dips, dressings, and mayo.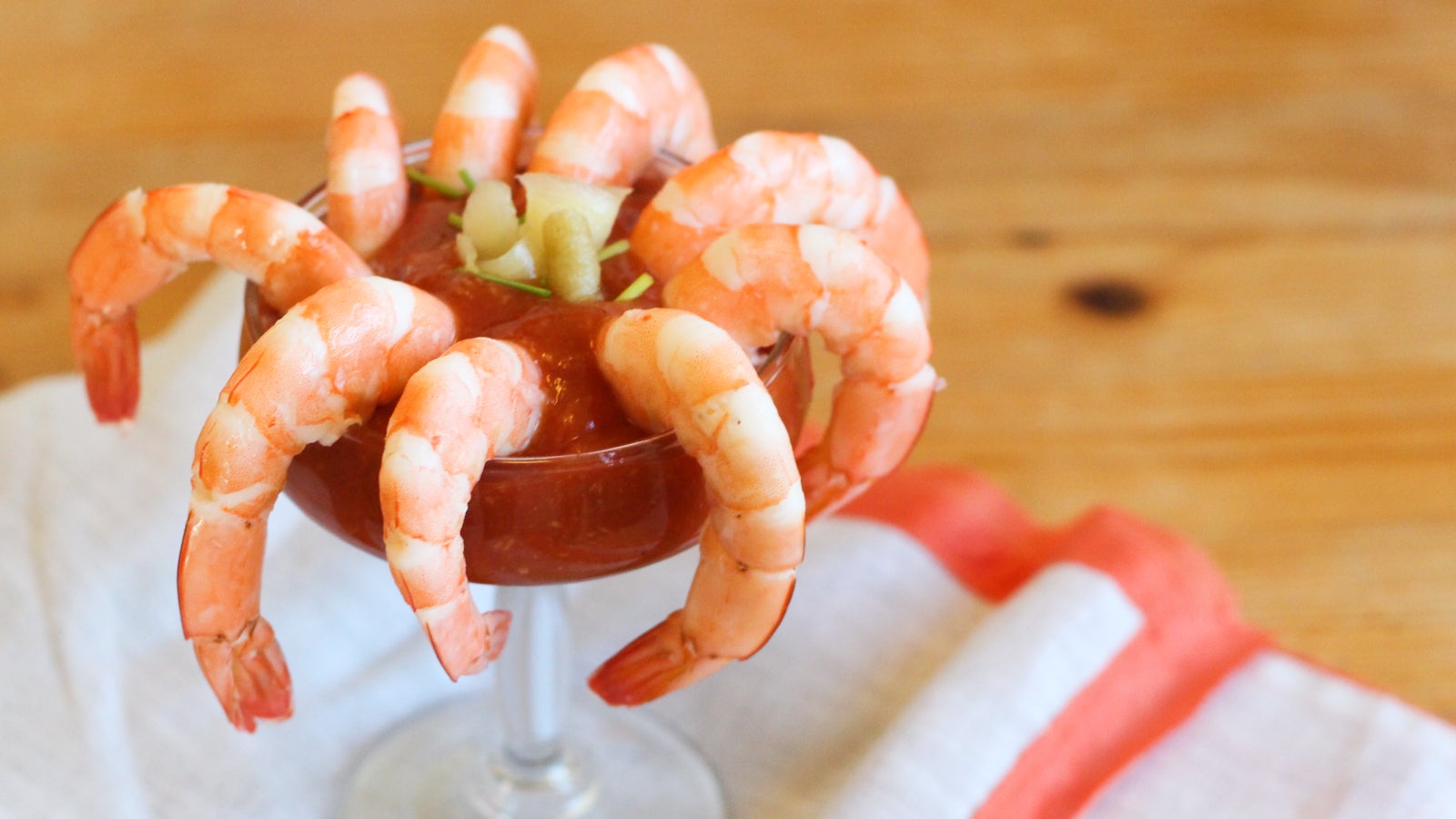 Depending on when you began to care about food, you may think the prawn cocktail passé, but it seems to be experiencing a (possibly ironic) resurgence. (Though, in my mind, the prawn cocktail never went away; it was us who strayed.) </p> <p>It's a simple dish that requires two things. First, the prawns must be purchased fresh, cooked with care and chilled thoroughly. Then there is the sauce.
Read more
My obsession with adding wasabi powder to white, creamy condiments began when I saw a jar of wasabi mayo. It's a fine product, but I have a small fridge, and already have two or three different mayonnaises in there at any given time. Plus, I always end up adding more wasabi to it anyway.
Rather than stock my fridge with wasabi-flavored items that never satisfy my needs, I stock my cabinet with wasabi powder, then add it to ranch dressing, sour cream, cream cheese, and mayonnaise at my leisure. (It's also very good dusted on popcorn and potato chips.)
As far as how much you should add, that's up to you and your tolerance level, but keep in mind that it takes a few minutes for the wasabi to reach its full potential. Start with a quarter of a teaspoon per quarter cup of condiment, stir it in, let it rest for five minutes, then taste and adjust as needed, letting it rest in between each addition.
Once you get an idea of your tolerance range, you can be a little bolder with your additions, but take time to get to know yourself before testing your limits.