Chrome: As one who spends quite a bit of time browsing the news from various sites around the web, it's frustrating to encounter paywall after paywall after paywall — especially when a site's own social media feed was the one cajoling you to click and read an article in the first place.
Depending on what browser you use, you can usually bypass most sites' paywalls by simply switching over to its "private" or "incognito" mode, whatever it's called on your particular browser. However, some websites are more creative nowadays. They'll notice your little trick and restrict you from viewing their contents.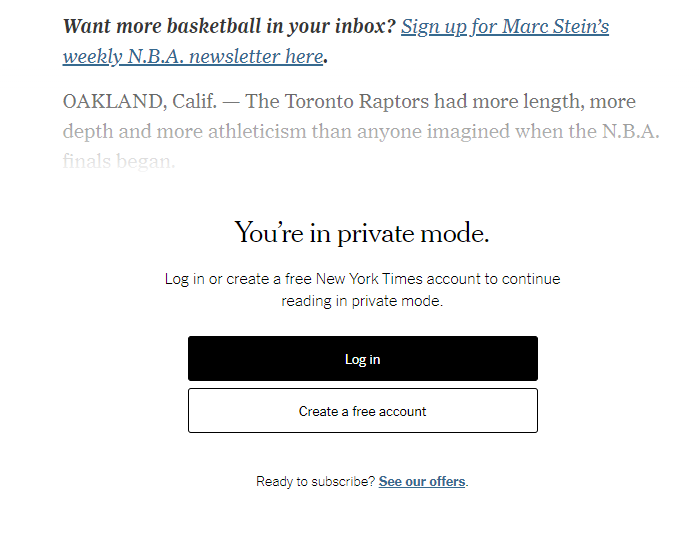 Screenshot: David Murphy
We've previously talked about a special flag you can adjust in Chrome's settings that should prevent websites from being able to tell that you're using Incognito mode. As of Chrome 74, it didn't work very well. (At least, the sites I frequented could still figure out my shenanigans.)
Now, if you upgrade your browser to Chrome 75 — click the triple-dot icon in the upper-right corner, click on Help, and click on "About Google Chrome" — this little trick actually seems to work again. To enable it (if you haven't previously), type chrome://flags into your address bar, search for the phrase "filesystem," and pick "Enabled" on the drop-down menu for the "Filesystem API in Incognito" setting.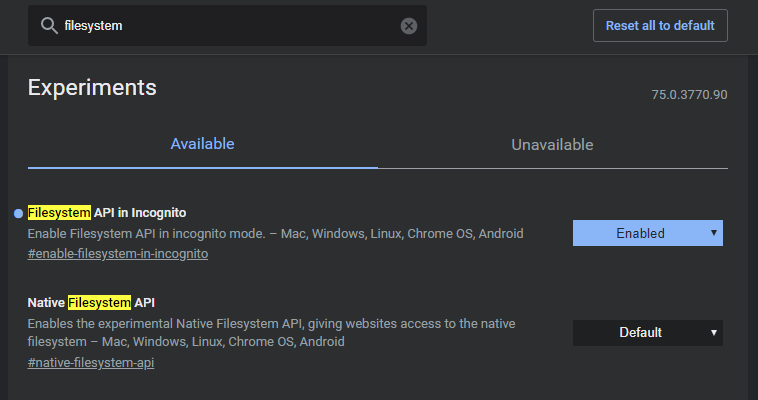 Screenshot: David Murphy
If you want to get a little wilder, you could also go ahead and download the recently released Beta channel version of Chrome 76. This version of Google's browser automatically enables the Filesystem API tweak by default — one of the features I'm most looking for once the final version of the browser goes live in late July.
How to test if your browser is hiding Incognito mode
You'll probably know pretty quick if Chrome's tweaks successfully get you past the paywalls on the websites you frequent. However, if you want a faster (or secondary) way to check this out, visit the strangely named website jsfiddle.net/w49x9f1a/, which will run a quick test to see if it can tell that Chrome is running in Incognito mode or not.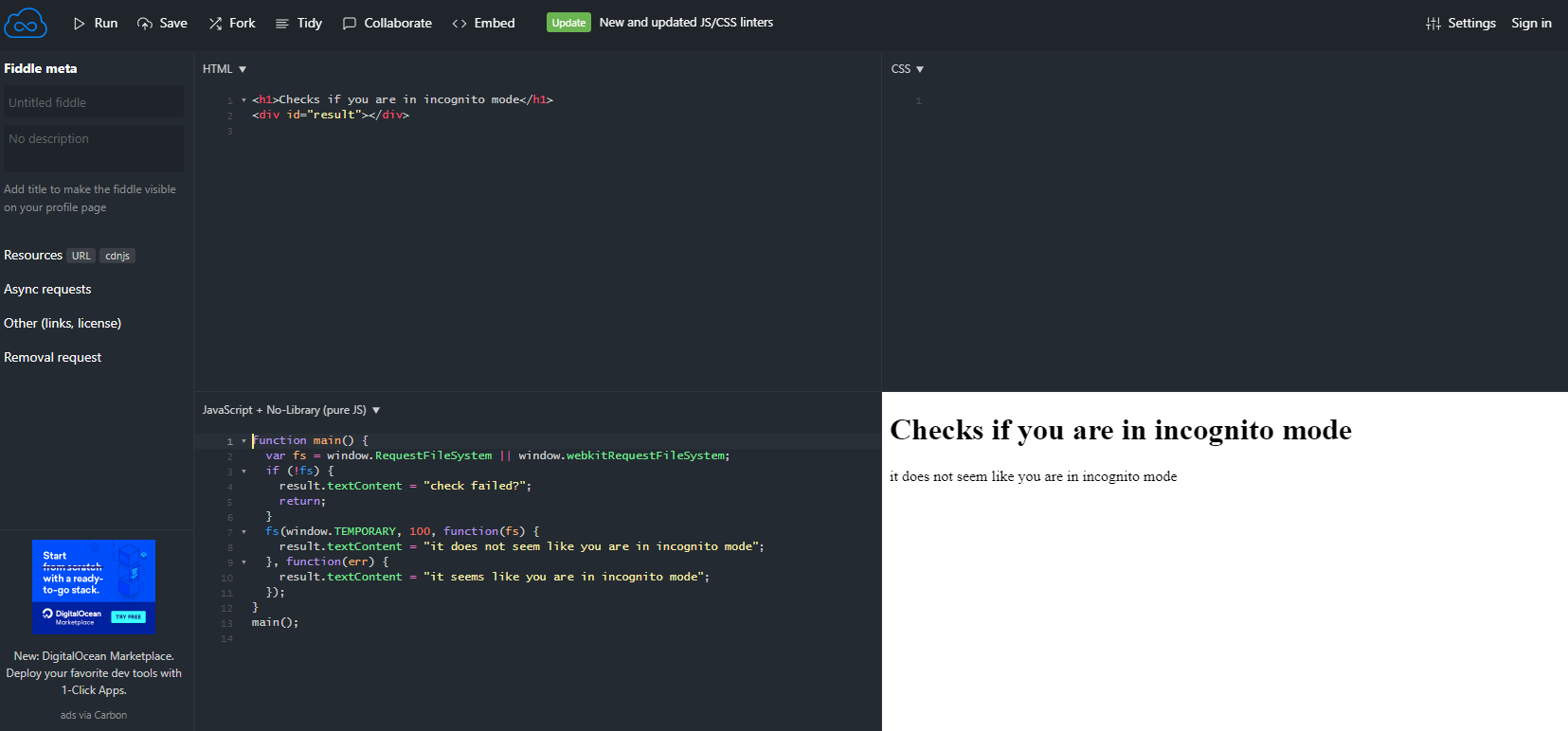 Screenshot: David Murphy
The goal? To make sure that this website says your browser isn't running Incognito mode when it is. If the site correctly detects Incognito mode, something is amiss: You're either running an older version of Chrome, you didn't set the aforementioned flag correctly, or something is wrong about Chrome's implementation of the Filesystem API in Incognito mode.
I don't think Google's developers are going to mess this implementation up, though I'm sure publishers are champing at the bit to find new ways to see if you're using Incognito mode on their sites. The cat-and-mouse game continues.